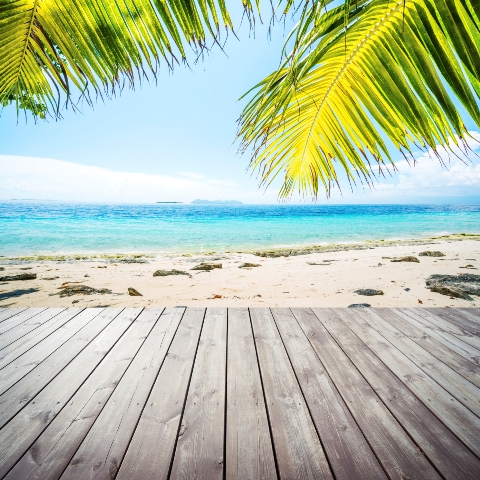 The lure of the Mediterranean has always been strong for Northern European retirees. Traditional favourites Spain and France have long been go-to retirement hotspots but the recent influx of Northern European retirees flocking to Turkey's southern coast has shone a light on a new destination.
The Turkish Mediterranean enjoys weather equal to that of Spain or France but living costs are much lower, and, crucially, property is much cheaper. A number of retirees, looking to make their pensions go further outside of the expensive Eurozone, are starting to sit up and take notice, says Cameron Deggin of Place Overseas.
"Foreign property ownership in Turkey has jumped by around 30 per cent in a decade. Antalya and Mugla lead the way, with around 30,000 expat homeowners in Antalya and 20,000 in Mugla (which encompasses Fethiye, Marmaris and Bodrum). As these figures denote property ownership, the real number of expats is certainly much higher.
1. Affordable property
"Turkish property is around 35 per cent cheaper than similar areas in Spain and around 55 per cent cheaper than France. In Fethiye, new build two-bed apartments start at around €55,000, while roomy villas can be found from €120,000. Prices are similar in the Antalya region with more emphasis on apartments."
This palatial designer Villa in Fethiye (pictured) offers four en-suite bedrooms and massive terraces with mountain and sea views - for only £209,000.
2. Residency now easier
In response to the swelling expat numbers the Turkish government has implemented measures to ease foreign residents' transition and to help the authorities deal with the new arrivals.
Foreign residents who buy property in Turkey are now automatically granted a year-long residence permit, and relaxed property laws also mean that citizens of more countries than ever before can now buy property in Turkey.
3. Heathcare
General health insurance is now compulsory in Turkey, and for around €75 per month per married couple expats will have access to some of the best private medical care in Europe.
Expats coming from overstretched public systems are discovering the joys of no queues for basic services, and top-notch professional care.
4. Pet travel made easier
The government has even eased its regulations on importing pets: wonderful news if you're reluctant to start your new life without Fluffy or Rover on board. Pets simply require a pet passport, a rabies vaccination and an export certificate. Then all you need to do is check your airline regulations and Rover's ready to go.
5. Low cost of living
Living well is easy in Turkey's southern regions, with seasonal fresh fruit and vegetables the main staple of the local Mediterranean diet.
Weekly markets are found in even the smallest town; a great way to stock up on the week's supplies. An inexpensive meal for two costs less than €10, while a pint of beer is around €2. Utilities like electricity, gas and municipal rates are around 80 per cent cheaper than the UK.
Turkey is no longer simply a once-a-year holiday destination. It's now a second home to thousands wishing to upgrade their lifestyle and live comfortable lives under the Mediterranean sun. Find out more from Place Overseas.

Get help buying a property in Turkey
A Place in the Sun produces free detailed guides to buying property abroad. Download the guide to buying a property in Turkey or search our for sale listings for a property in Turkey.
A Place in the Sun Live is a great place to start your journey to owning a home in Turkey. Taking place at the NEC Birmingham on 27th-29th September, A Place in the Sun Live is the official exhibition of the hit Channel 4 TV show and features live appearances by the show's TV presenters Amanda Lamb, Jasmine Harman, Jonnie Irwin and Laura Hamilton.
Tickets to A Place in the Sun Live are on sale now at two for £15. Click here to book.