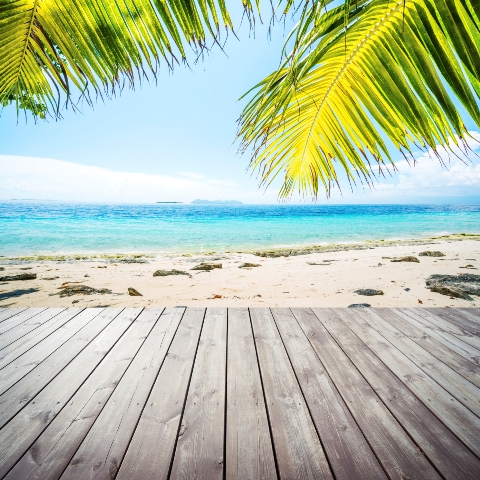 Buyer confidence in Spanish property is returning, as the fall in prices begins to slow down and investors sense a potential turnaround in the market, reports a leading luxury Spanish estate agency, Lucas Fox.
According to recent data released by the company, some of Spain's most desirable areas have fallen up to 50 per cent since the property crash of 2006/7; sales transactions are on the up; the Brits and Scandinavians are returning to the market and there is growing interest from Far Eastern and Russian investors.
In summary, in Barcelona, the Costa Brava and Marbella, prices have fallen between 20 and 50 per cent. Property sales in Barcelona are up 13.5 per cent from January to May 2013 compared to the same period last year

Lucas Fox has seen the strongest two quarters of trading since the start of the property crash of 2006/7.

The luxury property market is doing particularly well, primarily in Barcelona, the Costa Brava, Ibiza and Mallorca where the average sales price of properties sold by Lucas Fox in the first six months was over a €1million. In these key areas the property markets are still being driven by international clients.

* Mallorca was the most popular tourist destination in Spain in the first half of 2013, with many British and Scandinavians returning to the market.

* On Ibiza, prices remain buoyant and the demographics of buyers is changing with more young European buyers in the 30 to 40 year age group. Read our article on what to buy in Ibiza here.
ResidencyinSpain.com, Lucas Fox's Joint Venture with leading law firm ECIJA - has been registering up to 20 enquiries a day following the approval by the Spanish parliament of a new law, which will grant non-EU nationals residency when spending €500k or more on Spanish property.
There has been particular interest from Russian, Indian, Chinese and American investors.
Lucas Fox co-founder Alexander Vaughan comments: "The first six months of 2013 saw further encouraging developments in the property market in prime areas of Spain. In all regions we cover, the numbers of offers and sales completed were significantly up on the same period in 2012.
"It remains a buyer's market with even the best properties transacting at 20 to 30 per cent below their peak prices and sellers increasingly open to negotiation on asking prices. Our advice to potential buyers is to focus on location and quality.
"There are some great deals to be had and we think that in most areas, particularly Barcelona, the Costa Brava and Marbella, prices are at, or very close to, the bottom. We expect the trend of sellers lowering asking prices in line with buyer expectations to continue for at least the rest of 2013.
About Lucas Fox: Lucas Fox was founded in Barcelona in 2005 and focuses on luxury residential properties with an average transaction value of €1m plus and high end commercial property to private equity companies. As well as the Barcelona headquarters, the company also has offices in the Costa Brava, Maresme, Ibiza, Mallorca and Marbella. Within the next year, it expects to open offices in Madrid and London.


Get help buying a property in Spain
A Place in the Sun produces free detailed guides to buying property abroad. Download the guide to buying a property in Spain or search our for sale listings for a property in Spain.
With more exhibitors selling property in Spain than any other country, A Place in the Sun Live is a great place to start your journey to owning a home in Spain. Taking place at the NEC Birmingham on 27th-29th September, A Place in the Sun Live features two sessions per day on the A Place in the Sun Hub where A Place in the Sun magazine editor Liz Rowlinson is joined on stage by a panel of Spanish property experts to discuss issues surrounding buying a property in Spain and answering your individual questions.