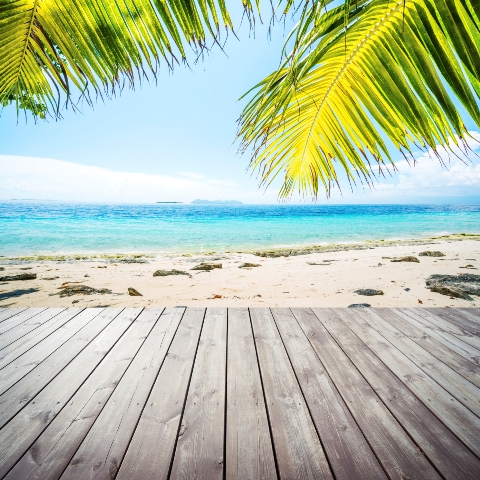 Some good news for property owners in France or property hunters thinking of taking advantage of very low borrowing rates available right now.
A survey conducted by online letting specialists French Connections asked owners who advertise on the site who goes to France for holidays and when - and how the market is holding up in terms of letting weeks per year. Their response revealed reassuring stability in the length of the French holiday season over the last three years.

Around 30 per cent of owners who responded said that they let for 20 to 30 weeks of the year and 15 per cent report 30 to 40 weeks of lettings. So the majority of respondents attract visitors during the peak summer period and into the spring and autumn 'shoulder' times, making a season from five to ten months' duration. Some of these include the Christmas and New Year peak with lulls on either side.

Some owners were new to letting and one reported a 100 per cent increase, but overall the response shows that the majority have seen no change in the length of the season and those who were either up or down were about even in number.

As for type of visitors, the majority of owners said they host families during the peak summer season and couples or groups outside the summer months of July and August. Some of the couples are older, whilst others are younger parents with a baby.

There has been a perception that older people go to France, but the survey revealed that the vast majority of visitors are in the 30 to 50 age group, followed by the over 50s. They also reported a significant number of under 30s - and of course many host visitors across all ages.

How many visitors to France are first-timers and how many are dedicated Francophiles? The most common response to the first question was 'very few'. The market mainly hosts lovers of France from the UK who return many times, even if they often try a new area - an indication perhaps of the great variety of regions to experience.

But what level of repeat bookings do owners receive for their individual property?

A third receive up to 15 per cent repeat bookings and a further third between 15 - 25 per cent. So Francophiles are loyal visitors, although a few owners said that earlier bookings are increasingly pipping would-be repeaters to the post and preventing them from securing their favoured weeks.

A typical example is Le Moulin, a large former watermill with swimming pool near Issel in the Aude region of Languedoc Roussillon owned by Brian and Angela Stephens.

In summer they host families and weeks sell out fast, whilst in autumn visitors are usually mature groups of friends or parents with adult children who come to explore the chateaux and abbeys.

"Owners clearly need to be flexible, making their accommodation practical for families during the school holidays but also comfortable for couples and older people," commented Glynis Shaw, who set up French Connections with her husband Michael in 1996.


Get help buying a property in France
A Place in the Sun produces free detailed guides to buying property abroad. Download the guide to buying a property in France or search our for sale listings for a property in France.
The French Property Village at A Place in the Sun Live is a great place to start your journey to owning a home in France. With a collection of agents and developers alongside currency and legal specialists gathered around a dedicated French property seminar theatre, you can find your dream home in France learn everything you need to know to buy your property safely.