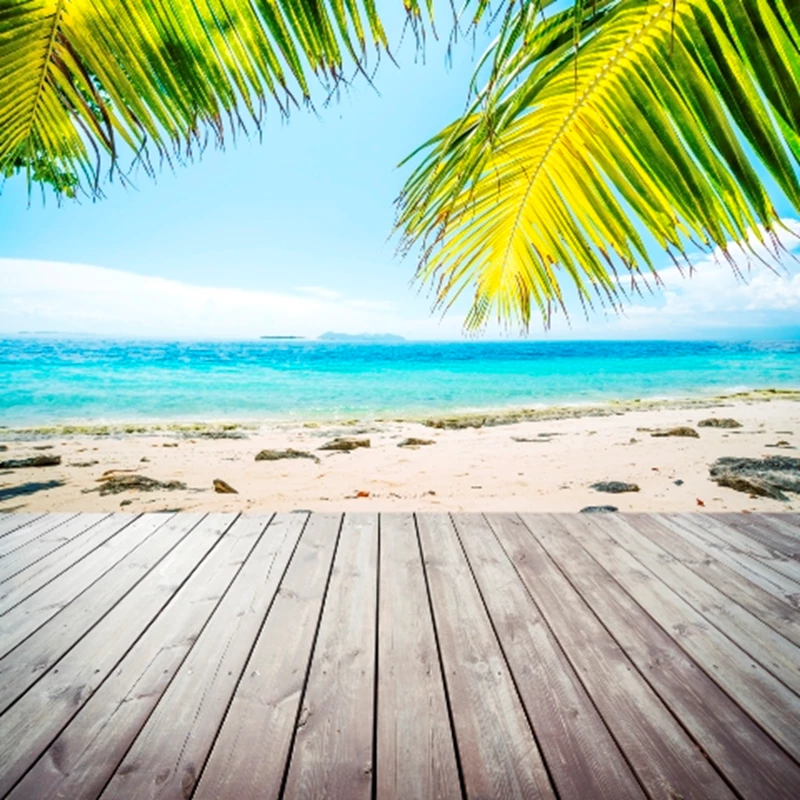 Mallorca has long attracted the jet-set from far and wide. Spain's first tourist board, which is 107 years old, has much to boast about: nine million visitors a year, more than 200 beaches, 24 golf courses, 41 marinas, 2,500 restaurants and 1,500 hotels - the list goes on. High on that list is the accessibility, the great airlift and superb infrastructure - the main airport is within 70 minutes of everywhere on the island.
Traditionally home to the Spanish royals, Michael Douglas, Claudia Schiffer, Boris Becker and Julian Lennon have all bought properties there, and strict planning laws have kept the supply of luxury villas in tune with enduring domestic and international demand. Such broad appeal is not only down to the diversity it offers - from glitzy Michelin-starred restaurants to local village fiestas - but also to the fact that the island is continuing to evolve, keen to attract more than the "gin and bridge" set.
"Mallorca is adapting and becoming more like Ibiza, with its fashionable beach clubs and the new, strikingly modern Philippe Starck marina at Port Adriano," says Stuart Jenkins of Engel & Völkers Mallorca North, the biggest agent on the island in terms of turnover. In fact, both Ibiza and Mallorca are riding high compared with mainland Spain, according to recent data from the National Statistics Institute. Property sales in the Balearics rose by 32.3 per cent year-on-year in August, largely down to the supply and demand: there are only so many frontline beach or rural properties, and 40 per cent of Mallorca is protected parkland. It is the stunning natural scenery, especially the Tramuntana mountains running along its northern spine, which have attracted a niche market of buyers, including the cyclists Bradley Wiggins and Mark Cavendish both clients of Engel & Völkers. With 176km of signposted cycle routes (and a lot more off-piste, for sure), it is great training terrain for the British road race team, and the squad tend to base themselves in Pollensa, a vibrant coastal town in the north-east, where the boys are apparently apartment-hunting.


Pollensa, a very British hotspot
Long popular with Daily Telegraph reading types, famed for being the subject of a short story by Agatha Christie and also David Cameron's choice of summer holiday location this year, Pollensa is rather a hotspot for British buyers. Often overlooked in favour of the popular enclaves of the south-west - Andratx, Puerto Portals, Palma and Santa Ponsa - this corner of the island is a bit more affordable, and a little bit more laid-back and low-key, according to its fans.
"The tranquillity of the area is very appealing. Pollensa does not fit with our stereotypical image of Spanish resorts, with no large hotels dominating the skyline," says Mark White, 49, a Staffordshire-based owner of a two-bed apartment, bought through Taylor Wimpey for €250,000 (£201,400). "We didn't want to feel like we were in England with sea and sunshine - we wanted to immerse ourselves in the typical Spanish lifestyle," says Mark, who bought with his wife Lindse). "Short and regular flights from the Midlands are one of the key benefits too."

Terry Garland, a retiree from Bournemouth, owns a three-bed luxury apartment in Alcudia (the next-door bay to Pollensa). "Andratx was our first port of call 40 years ago. But although it's beautiful, it's been spoiled by all the hotels, it's too Germanic, and it's no longer the real Mallorca," says the lively 76-year-old. "We love every aspect of retiring here - the transport, healthcare, the people, the scenery of the north. The only downside is that it's expensive to eat out." The Garlands are selling their old two-bed apartment in Puerto Alcudia for €331,000 (£266,800) - through Engel & Völkers North - because they've bought the new, larger one for "considerably more", but Terry says that prices have fallen on the island. "I've never seen prices this low, so it's definitely a buyer's market," he says.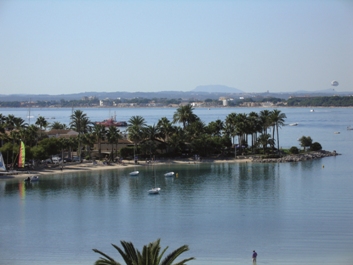 In Pollensa, there is genuinely something to suit all budgets. Engel & Völkers have a one bedroom resale apartment in the residential area of El Pinaret for €145,000 (£116,800), or a two-bed with sea views from its balcony for €199,500 (£160,750). If you want to live on the exclusive Pine Walk - a lovely frontline spot which is Pollensa's most exclusive address, you are looking at around €500,000 (£402,900) for a quality apartment with views over the Bay of Pollensa. Engel & Völkers have a three bedroom, two-bathroom apartment for €490,000 (£394,800) - reduced from €650,000 (£523,700); but there are three-bedders north of £1.5 million.
"It's at the €250,000 [£201,400] mark where the bargains are, as people need to sell," says Frank Heinsbroek of Engel & Völkers North. He shows me an elegant four bedroom historic townhouse around 100 metres from the vibrant main square in Pollensa for €1.9 million (£1.53 million), which "would be €1 million more if it was in Palma". A modern four-bed villa on the outskirts of Puerto Pollensa, with great views of the bay, has just sold for €1.75 million (£1.41 million) to a British buyer - the asking price was €1.95 million (£1.57 million), which shows the sort of scope there is for negotiation.
Up another level, on the stunning peninsula of Formentor (protruding out from the Bay of Pollensa),Sotheby's are selling a newly built six-bedroom, six-bath modern villa for €9 million (£7.26 million). For that price tag, you get private sea access, a spa, cinema, gym, pool and wet bar, and more (see www.mallorca-sothebysrealty.com). You can also go rural. Ten minutes inland of Pollensa near Campanet is "shampoo valley", dubbed thus as several of the €4-5 million (£3.2 million- £4 million) villas on generous plots are owned by the bosses of haircare companies such as Wella and Schwarzkopf. There are some lovely rural fincas, or estates. Savills associate in Mallorca, MJC Associates, have a five-bedroom, four-bath beautifully restored finca in Pollensa for €3.9 million (£3.14 million); or a six-bedroom version with 66 acres for €3.95 million (£3.18 million).
Back in town, if you're after a brand new apartment, Taylor Wimpey are selling off-plan two- and three bedroom apartments in the residential area of Gotmar - five minutes' walking distance to the beach and the promenade - from €275,400 (£222,100). While Engel & Völkers say the strongest sector of their market is around the €1 million (£806,000) mark, Taylor Wimpey target the "budget-driven" British, according to their sales manager, Marc Pritchard.
"The British are still the strongest market for us, taking up a third of our business, but the German market is now getting stronger - for the first time in ten years. In Mallorca, we just had our best month since October 2007. We are the only developer on the island building complexes of 20-30 units, and everything is off-plan apart from just one stock unit. Land is hard to find, which is why there are so few new properties in Mallorca." He says they have discounted by 30 per cent a development on the east coast - at Cala Magrana, Portocristo, where apartments start at €205,000 (£165,200), but this is an exception. The east coast of the island has plenty of large, beautiful beaches (and is home to Rafa Nadal!), but it is very tourist-oriented and thus highly seasonal. Consequently, some people prefer to live on the south coast (between Palma and Punta Negra), which is a more rugged affair.


The south coast
At Cala Blava, south of Palma, there are small frontline apartment complexes perched above the rocky cliffs - similar to the coastline around Deià in the north - that historically have been popular with Spanish buyers. Here it's all about location and views, according to Tina Deutsch of Engel & Völkers Central & South. She's selling a four-bed, three-bath apartment, with a stunning 30m2 terrace with sea views towards Palma, for €1.4 million (£1.13 million) that would be "triple the price in Andratx". Ten minutes' drive to the airport, or the centre of Palma, it's a quiet year round location (note: apartment rentals are not straightforward - you must apply for a licence, and other owners in the complex must agree).
She also highlights Cala Pi, a popular holiday area five minutes further south. It offers less infrastructure, but has good frontline options. "There are more quality properties on the market here, as there are Spaniards needing to sell," she says, adding that the average sales time for a property is 14 months. You can get a two-bed apartment there on a small complex with direct sea access (and sea views) for €289,000 (£232,900); a three-bed traditional Mallorcan finca-style villa for €695,000 (£560,200), or a modern four-bed villa with pool (first line back from the sea) for €1.85m (£1.49m; was €2.5m) - all through Engel & Völkers.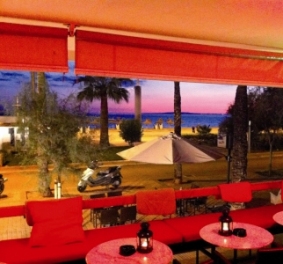 Mallorca Businesses are now at "rock-bottom" prices: is it the time to run that Spanish bar you've always dreamt of?
While residential property prices in Mallorca have remained strong, especially at the top end, the cost of buying a business there has dropped considerably. With tourism on the island booming - backed up by increased airlift this winter - maybe now is the time to try your hand at running a café or bar in one of the island's resorts. There are still plenty of people keen to give up the rat race and fulfi l their dream of pulling pints in the Spanish sun, according to Tony Mills of the island's only agency specialising in businesses, www.businessfindermallorca.com.
"Banks aren't lending on business leases (trespaso), so if you've got cash, and enough capital to live on for at least six months, now is a good time to buy, as prices are rock-bottom," says Tony, who has more than 300 businesses on his books, from a small café/bar for around £5,000 to a hotel for £110 million. A typical offering is a bar in the south-west of the island, such as a beach bar in Playa de Palma, offered with all the fixtures and fittings and an established trade for €34,950 (£28,200) for a five-year lease.
"Most of our clients are from the UK and Ireland, but this year we've had so much interest from Canada, Australia, South Africa, Germany and eastern Europe that we are recruiting German and Russian speakers to cope with the demand."
Of course, many people have tried and failed to run a business such as a bar, and it is crucial that you understand what you're taking on, and get the correct legal advice, says Tony, who offers a "hand-holding" service. First of all, you need to ensure a property comes with a lease and the right to trade, and that you can pay three months' rent in advance. Then you've got to budget for legal fees (around €1,500, £1,200), and bear in mind that by becoming a Spanish resident you will have to pay into public health and pension schemes - typically around €270 (£218) per month for someone over 40.
The system for residency has just changed so that you must apply first for your NIE number, then you buy your business, get registered for paying tax, and finally you become a resident. In Spain, gestoria (pronounced hestoria) are at hand to deal with all the paperwork associated with setting up a business - they are not lawyers or accountants but sort out licences, leases, contracts, health and safety issues, and tax returns.
"It's also advisable to get some experience working in a bar or restaurant before you commit to anything, to see if it's actually for you," advises Tony, although he says not speaking Spanish in Mallorca is no impediment. "Everyone deals in English: gestoria, suppliers, bankers - though, of course, a little effort to speak Spanish always goes a long way."