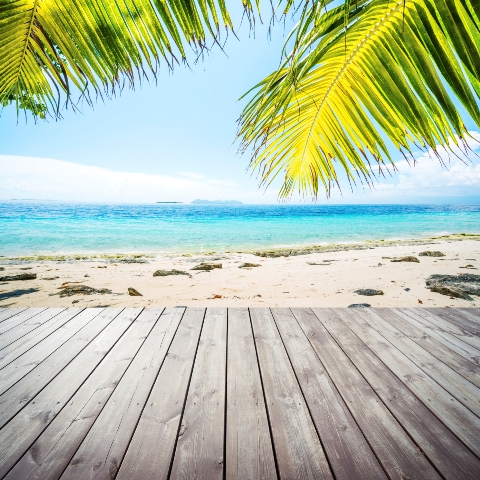 In the air-conditioned offices of Italian architects, beneath framed certificates from prestigious universities, fingertips drum listlessly on desks. In Spanish plant-hire yards, dumper trucks stand idle, and weeds are colonising the piles of sand and discarded shovels. In Greece, young men of working age sit out their days in cafés, out of work, short on hope. Across southern Europe from Lagos to Rhodes, the building trade has largely ground to a halt. In Spain, 500 construction and property businesses went bust in the second quarter of 2012 alone, and nearly 53 per cent of young people (aged under 25) are unemployed. In Greece, the unemployment rate is 24.4 per cent. The Quarter One 2012 European Architectural Barometer reported that 47 per cent of Spanish architects expected to have no orders within 12 months. Italy is little better: architects report turnover down by 16 per cent from 2011 (which was hardly a good year itself).
The plus side to this is that buyers with the cash can take their pick of designers and builders, and create a glorious design at a fraction of the cost of the boom years. For Joan and Colin Bailey, their foundations-to-roof renovation of a property in Crete is costing around €75,000 (£60,100), or €500 per square metre (psm). Compare this with the experience of the Radio 4 presenter John Humphrys, who often talks about the saga of his Greek renovation: "After heavy rain, the pool started slipping down the hillside, and I knew there would be another bill for €10,000 [£8,000]. Whatever needs doing, no matter how small, it's always €10,000 [£8,000]. Yet the average yearly wage in Greece is only €16,000 (£12,8000)!" he said.
After years of interviewing people for this magazine about their home renovations around Europe, I can judge that at €500 psm the cost of doing up a property has fallen by roughly a third since the global downturn – sometimes more. My anecdotal evidence is backed up by the 2012 International Construction Costs Report (released in August by the global built asset consultancy, EC Harris) that benchmarks construction costs from 53 countries. They reported that European markets had become less expensive in 2012 compared with 2011, while in countries such as Canada, Australia and Qatar costs had risen due to their relatively healthy economies. (Switzerland tops the list.)
These cheaper rates apply to just about every aspect of the build, from finding a plot to getting an architect to getting it built and decorated. Mark Stucklin, of Spanish Property Insight, estimates that, although official figures put building land at 36 per cent cheaper than the 2006 peak, in reality the cost of coastal building plots has fallen by 50 to 80 per cent. As well as the price of land, the price of rural ruins has fallen, says Gemma Bruce of Casa & Country Italian Property. "A couple of years ago, a rundown farmhouse [in Italy] would have a hefty price tag on it. But that market has died away, so you have more flexibility on price."
With prices so low, uninspiring properties that you might have done up in the past may, subject to planning approval, be torn down and replaced from scratch with a truly eye-catching modern design. When it comes to designing your property, Bruce adds, Italian architects will fall over themselves for an interesting project: "Many architects have been working on dribs and drabs of work. They would be delighted to get their teeth into a really good, long-term project."
Steve White of Fervidus White finds and manages upscale projects in locations such as Tuscany and Lake Como. "With the professions, I have noticed it is possible to get a much better rate,"he says. "We act as a go-between for clients who want something designed and built, and we recently got clients 30 to 40 per cent off what they would have paid a few years ago. I am in a position to tell architects to really sharpen their pencils here and offer a competitive rate."
However, although governments across southern Europe are laying off staff, including in planning departments, don't imagine that you can knock down or build anything. Bruce reports that friends working in the planning department are receiving few applications, but that doesn't mean they are any more likely to agree to unsuitable plans. However, she does suggest a way to increase your chances of a grand design getting past the planners: "Give it an 'eco' angle. In this part of Italy, the traditional farmhouse style is for small windows. But a client of ours successfully argued that he needed to make the windows larger to make it more energy-efficient. And so long as the farmhouse looks traditional from the outside, you can go mad inside: I have clients who have created double height ceilings, steel staircases..."
Back in Spain, John Wolfendale, a British chartered surveyor and director of Eco Vida International, says that far-sighted builders are using the most modern building techniques. "People don't have to put up with the old Spanish building practices — over-promising and under-delivering, creating shoddy identikit apartments where you can hear your neighbours using the bathroom. A total of 170,000 builders have gone bust in the past few years, and it's a buyer's market. For €1,200psm (£960psm), we can help you get a thoughtfully designed, comfortable property, using modern, energy-efficient materials."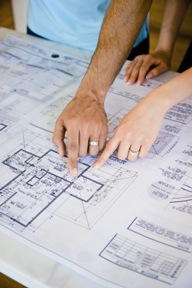 Up near Barcelona, project manager Sílvia Portavella says that prices are around €1,000psm, and that, although that is little changed from the boom years, what has changed is the speed: "They can do it much faster than before. A new house can be built within a year, which before took almost two and a half [years]."
In France's building trade, it is a case of "Crisis, what crisis?", with 400,000 new properties built in 2011 (compared to 110,000 in England). The French figures are a fifth up on 2010. Land and building costs remain largely unaltered. British builder Andy Fuller has renovated and rebuilt several properties in northern France, and says that, while French workers can seem a bit laid-back compared to their British counterparts, bemused by our expectation that everything must be done asap, they usually try to be helpful, and are excellent, if pricey, workers, who insist on using expensive materials. He finds, though, that to get over his language barrier, he will sometimes bring his workers over from the UK, where there are plenty of builders looking for work.
"It's worth getting essentials like the electrics and plumbing done by the French, as rules can change every year," he says. "But for other work, I bring my lads over. My French is not great, so I can tell an English worker how I want an arch with a nice curve, whereas with the French builder they will tend to do it square, and then I come back and have to try and explain that wasn't really how I wanted it."
Creating a beautiful new property from an empty plot of land, a ruin or even just a tired old villa isn't only rewarding in itself, it can be highly profitable, as Steve Bailey from Paradise Property Solutions in Spain explains. "We sold a property, and suggested to the new buyer that if it was renovated properly it would attain a decent capital growth and also strong rental returns. The client initially popped it on the rental market in the existing condition, and the result was zero rental income. "Over the next winter, we project managed a full refurbishment and the results were fantastic. The property is now on the rental market achieving fabulous returns and could be resold for extremely good capital growth."
Because in the end, quality is always the best competitive advantage. So if there is a small silver lining to the cloud of woe that has enveloped the European building trade, it is that there has never been a better time to go for a really grand design.



Grand designs - dos and don'ts
Do
• Get a project manager who speaks English and the local language. They may add a couple of per cent on to the price, but could save that in time, hassle and know-how.

• For planning permission, use a local architect/surveyor who knows the planning officers. It's not always what you know, it's who.

• Employ local builders if possible. It will gain you friends in the local community, and minor snags and repairs will be fixed more easily.

• Ask to see an architect's or a builder's previous work, and speak to the clients.


Don't
• Don't buy a property for renovation until you have checked its planning listing. In Andalusia, every property is currently being reclassified according to whether you can rebuild, renovate, or do nothing.

• Don't assume your build will be completed on time or budget. Some experienced renovators automatically double the anticipated build time and add a third to the budget.

• For older properties, don't rip out original features such as stone fireplaces, oak beams and terracotta tiles, if you want to maintain the resale value.