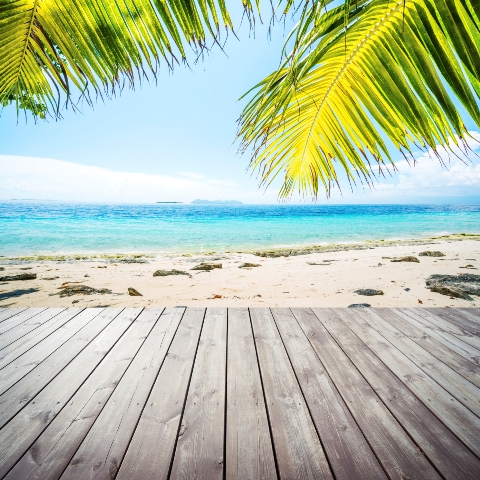 The southern state of Georgia has provided rich fodder for famous song lyrics, as well as being the home of Coca Cola's HQ and the "Peach State" of the USA yet it's not exactly famed as an investment or even relocation destination for the British market. No, it's usually overlooked in favour of its southern neighbour, Florida, with whom it shares a fantastic coastline of barrier islands and beach resorts, yet is also offers some stunning lakes and mountains if you head inland.
"It's not got the extremes of climate like Florida -and it doesn't have the hurricanes," says Debbie Delevan, who was in the UK recently to begin promoting Georgia to the British market. The New York-born realtor is selling some great rural properties including lakeside log cabin style homes based in prime hiking, biking and white-water rafting country in the north Georgia Blue Mountains above Atlanta. But she admits she has her work cut out.
"People don't know this area well. We don't market our properties like the Floridians or Californians yet we are getting a small influx of foreigners, including a few Germans, who say the mountains remind them of Europe. It is rather like a miniature Aspen but far more affordable." In fact prices have fallen, as Georgia's second-home market was hit hard by the sub-prime crisis and there were plenty of foreclosures (repossessions). "Five years ago a lakefront lot cost $500k but now they cost $200 (£124k)," she adds. "Or now you can get a home for $500k (£310k). " She has homes for less than this including some great three-bed cabins for half that - ideal mountain retreats.
Yet how easy is it to reach there from the UK? Atlanta's Hartsfield-Jackson International Airport is 2.5 hours drive from the north Georgia mountains around the town of Young Harris where Delevan is based. Asheville airport is 90 minutes away (domestic flights only) or Florida is six hours. There are also financial considerations. "The insurance for Georgia homes, as well as the taxes are lower than in Florida," says Delevan (whose agency can be found at www.mtn-lakes-rivers.us).
Certainly Mike Clark, originally from Hertfordshire, prefers life in Georgia to that of California, where he relocated in 1974 as part of the Future Farmers of America scheme to encourage agricultural immigrants. He and his Georgian born wife live in Hiawassee and have run a nursery since 2002 (www. englishcountrygardensusa.com). "We love this picturesque region with proper seasons," says Mike, 58. "Autumn (or the Fall) is especially beautiful here and we are getting a few British people coming here. We tend to bump into them at the local farmers market, and there's one well known Brit who runs a camping park and makes his own beer. But our region is generally a bit of a well-kept secret!"


Atlanta: a top city for investment?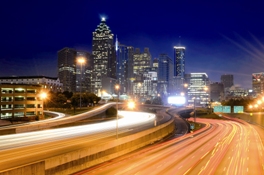 If you've read anything about investment opportunities in Georgia in the past few years, it's likely to have been about buy to let properties in Atlanta. Atlanta is one of the USA's fastest growing cities - its 5 million population is projected to double within 10 years - and it's home to top companies including Coca Cola, UPS and Delta Airlines. The city is a well-connected transport hub, and its Hartsfield-Jackson International Airport is the busiest in the world.
The metropolitan area of this large city has been hit hard by the downturn, and foreclosed properties have been snapped up by investors for the last couple of years. Most of these homes are bought to be let to locals, including Section 8 (low-income) tenants. Currently three-bed family homes are being offered for around £40,000 by companies specialising in this market include The Belgrave Group; and also Aric Drott of Prudential Georgia Realty. "Now is the time to invest in Atlanta and Georgia," says Mr Drott. "The US economy has returned to growth and you need to look at the factors that make Atlanta a healthy market: a growing job market, favourable demographic trends, a diverse workforce, decreasing foreclosure activity and positive quality of life factors."
Forbes Magazine also ranks Atlanta as a top city in the US for rentals, although you should always be wary of so-called "guaranteed" returns.