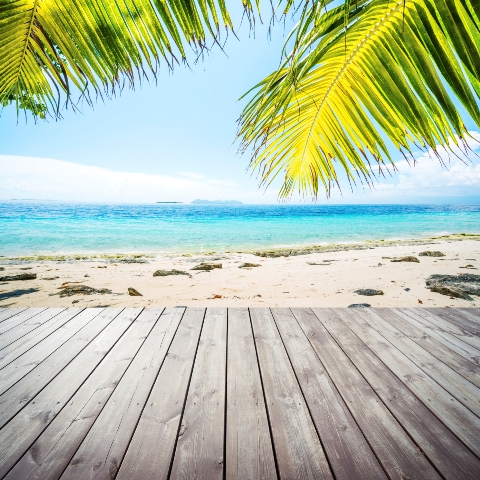 When it comes to Caribbean retreats, Barbados or St Lucia may tempt the high-spending holiday home crowd, but the Dominican Republic's easy, exotic charm and multi-national appeal sees buyers wanting to stay for good. Two years ago, Peter and Joy Himsworth fancied leaving Brighton for early retirement in the sun. "Somewhere to write, paint and live modestly on our pension," says Peter, 62, a former project development manager-turned-writer.
They travelled the length of Spain, talked to friends with homes in Turkey, then, on a flight one day, asked a Thomson air hostess where she would retire to. "Without a moment's hesitation, she said the north coast of the Dominican Republic, because it's so green and tropical with sandy beaches and rolling hills," Peter recounts. "She also told us the property is the most affordable in the Caribbean."
Deciding on an exploratory trip, the couple put everything in storage and booked an apartment in Las Canas on the north coast. "After two days, we ventured out of the resort and hailed a passing 'gua gua' (bus). As we stepped on board, every passenger greeted us," says Peter. "We ended up travelling the island on gua guas as the service is excellent and costs 70p for 35 kilometres," he adds.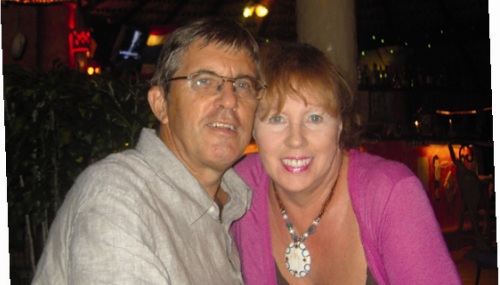 They abandoned plans to look further in the Caribbean - "The Dominican Republic just felt right, so we stayed," Peter says - and bought a villa in Sosua, a growing seaside resort on the north coast, for £66,000. The buying process was quick (six to eight weeks is the norm), buying costs, including legal fees, are around five per cent of the purchase price, and foreign buyers have all the same rights as Dominican buyers.
Despite landing a job for Amber Coast Realty, Peter and Joy enjoy a semiretirement of beaches on their doorstep, a large, international expat community, plenty of bars and restaurants, and gardening. "Everything - bananas, avocados, oranges, mangos - grows so rapidly," Peter marvels.
Hispaniola, the island the Dominican Republic shares with Haiti, is the second biggest island in the Caribbean after Cuba. It's one of the most popular tourist destinations in the Caribbean, seeing 28 per cent of all air traffic to the region, and it has all the requisite attractions such as 20 championship golf courses, 800 miles of stunning beaches and a well developed infrastructure.
It also, as that well-informed air hostess said, has among the lowest property prices in the Caribbean, at £1,165 per square metre, compared with £3,558 in Barbados and £1,836 in St Lucia. And, as a further sweetener to international buyers, there is no stamp duty, no tax on rental income and no capital gains tax for 10 years.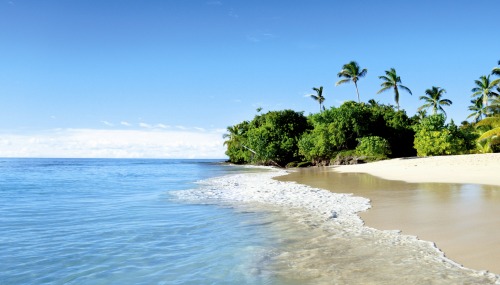 There is no shortage of high-profile advocates to promote the island's up market aspect - helpful for doubters worried about proximity to Haiti, or perhaps harbouring preconceptions of the Dominican Republic as a cheap Spanish costa with an edgier Latino punch.
Rafael Nadal has bought a multimillion dollar holiday home on the Pinero Group's huge Playa Nueva Romana resort, while the odd trio of Julio Iglesias, Mikhail Baryshnikov and fashion designer Oscar de la Renta (a Dominican) have all invested in the Corales resort in Punta Cana on the south-eastern tip. "It's the tranquility, the culture, the ecological aspect, and the vegetation, that you don't have anywhere else," explains Baryshnikov.
Yet the Dominican Republic remains curiously off the radar for most UK property agents. Established agents such as Jackson-Stops & Staff, who were marketing the Punta Perla golf, marina and spa resort in Punta Cana, have decided to refocus on other Caribbean destinations instead "as a result of the worldwide economic situation".
Most of the small, investment focused companies who featured the country a few years ago, pre-crash, have disappeared. One exception is Starfish Property Investments, who are selling properties on two beachfront resorts on the north-east coast, known for its eco tourist credentials, with studio apartments from £130,000 (www.starfish propertyinvestments.com).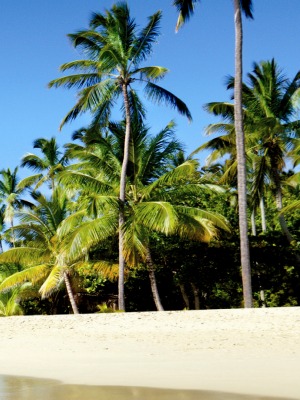 "Prices are still very affordable compared with other Caribbean locations and offer exciting capital growth potential in what is a strongly emerging luxury destination," says Starfish's director, Tim Earle, whose clients are almost entirely British and see the 9.5 hour fl ight as a fair trade for a cheap property with good rental potential in an exotic location.
So for prospective buyers, the market is dominated by American or domestic estate agencies - unfamiliar names to British buyers. And at just four hours flight from New York or Boston, you would be forgiven for thinking that the Dominican Republic is mainly an American playground.
But its appeal stretches far wider than that, with the current cocktail of buyers about 40 per cent Canadian, 30 per cent American and the rest European - including lots of Spanish and Italians at present - according to Judith Fox-Hogg, a British expat on the island who works for West Indies Real Estate (www.westindiesrealestate. com).
She relocated there in 2003 in a sort of "mid life crisis", she says. "I moved to Tenerife first, to go sailing and golfing, but I got bored with not working, so I decided on the Dominican Republic as a place that offered opportunity as well as the Caribbean lifestyle," explains Judith, previously from Sunningdale in Berkshire, who lives with her husband Paul in Cabarete, the surfing and kite boarding capital where West Indies Real Estate have new-build one bedroom apartments near the beach from £55,000.
"The north coast, where we are, offers a simpler lifestyle than resorts such as Punta Cana," she says. "We have jazz festivals and I run a theatre company called North Coast Players.
Otherwise, entertainment is homemade with pig roasts on the beach, barbecues at friends' houses and good restaurants and bars. And every now and then I make a break for it to Miami, a 1.5-hour flight away," says Judith.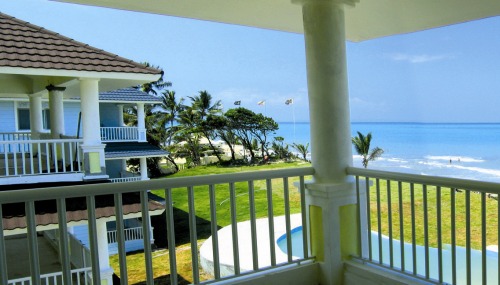 The other perks of life, she says, are good, cheap local produce, state of the art hospitals with private healthcare costing £30 a month, miles of empty beaches and year-round great weather.
And, of course, property is relatively cheap. "You can buy an extremely pretty three-bedroom villa with a pool for around £90,000, in a gated development, with monthly maintenance of around £120," says
Judith, who also shows how you can add value. She bought her current villa in 2005 for £260,000, remodeled it and just turned down an offer for £610,000.
While many expats will go to the Dominican Republic in search of the easy life, the island also offers great opportunities for people "with a strong work ethic to fill in gaps in the market and service industries", says Judith.
For home-hunters used to Caribbean islands you can drive around in a couple of hours, the sheer scale of the Dominican Republic will come as a surprise. It's a seven-hour drive from north coast resorts such as Sosua or Cabarete to Punta Cana and there are international airports in the north and south.
The Dominican Republic has far more to offer than cheap property too, says Tony Willies, director of Amber Coast Realty. "Many people don't realise the history of the Dominican Republic and the role it played in Christopher Columbus's invasion of the Americas," says Tony, who mentions that Santo Domingo, the capital, was the first city ever to be built in the Americas and has the continent's oldest university, cathedral and fortress.
The north coast's towns, too, are developing beyond simple seaside villas to international resorts, with Sosua and Cabarete seeing more property development now than in the last 10 years, believes Tony Willies, who is marketing a large, high spec four-bedroom villa in a gated community, Sosua, with a private pool and a 10 per cent rental guarantee for the first two years for £220,700. In Cabarete, Amber Coast Realty has a similarly large (280 sq m) ocean-view luxury villa for £211,000 or a two bedroom apartment a few metres from the sand for £134,000.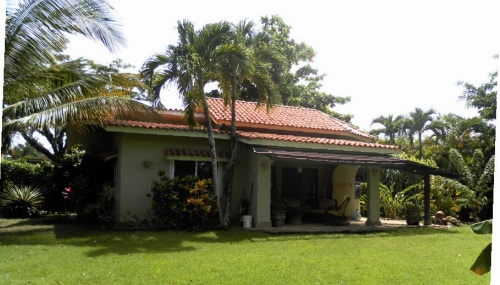 "More and more people are looking to the north coast and rumour has it that Cabarete is the most cosmopolitan small town in the Western hemisphere, based on the number of nationalities that live there," says Willies.
Like everywhere in the Caribbean, the last couple of years haven't been kind to the property market. But international demand, including from Russians, is helping to stabilise the housing market. "We are no longer dependent on one country", says Alexander Nogueira from Juan Perdomo estate agency (www.juanperdomo.com).
There are still some sizeable discounts and inventive deals to be found, though. "Few new developments are breaking ground, so buyers should shift their focus to re sales by motivated sellers from countries enduring economic hardship," says Nogueira.
Whether it's because of the great deals or even greater distances, the desire to get to know the people or every beach on the map, this is not an island to rush.