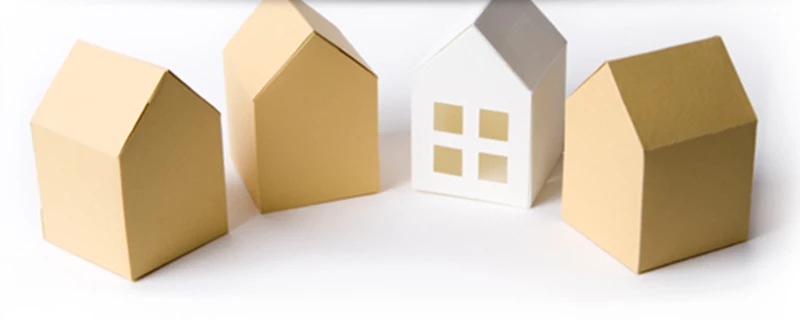 This article was written in 2012. Therefore some of the information may no longer be relevant. For up to date news about overseas mortgages please visit our Mortgages page.
---
After four years of banking crises, international property market collapses, economic gloom, pay freezes and job losses, perhaps it's surprising that many Brits still cling to their dreams of a bolthole in the sun. Or perhaps it's not.
In some respects, the troubles of these recent years have opened up unexpected opportunities for buyers with patience and confidence, as property prices across Europe and the US have collapsed. The Spanish market is down by nearly 25 per cent since the 2007 peak (according to Nationwide), while the US market has lost around 35 per cent since 2006 (Case-Shiller home price index).
It is cash buyers who have been best placed for such bargain-hunting, as the mortgage market in many countries shrivelled in the wake of the financial crisis. In their efforts to limit their risks, many of the international banks catering for overseas property buyers pulled out, while domestic banks stopped lending to non-residents or introduced far more stringent terms.
"Before the crisis, you could rely on the banks offering mortgages according to clear-cut criteria," explains Miranda John, director at Savills Private Finance. "Now, there are much bigger grey areas affecting their decisions, including the type of property, its location, and the nature of your employment. That's probably the single biggest difference in the current market, compared with a few years ago."
But the lending environment varies markedly from one country to the next. So it's crucial that if you're thinking of taking advantage of current low prices and the strengthening pound (now worth more in euro terms than four years ago), you do your homework beforehand. Here's a round-up of the mortgage scene for overseas buyers in the UK's favourite holiday home destinations.
Spain
Until the market began to collapse five years ago, overseas buyers were spoilt for choice in Spain, with several international banks offering mortgage deals on attractive terms. These days, with the Spanish economy on its knees and its banks being bailed out by Europe, only a few Spanish lenders are left - and the deals are much less generous.
According to Miranda John, most prefer to limit themselves to around 50 per cent loan to value, though Marc Pritchard of developer Taylor Wimpey de España (TWE) says it is possible to find lenders providing up to 60 or 70 per cent LTV, "always depending on the financial situation of the buyer".
Most Spanish mortgages are variable rate deals, with the interest rate reviewed every 12 months; typical rates are currently around 3.5-4.5 per cent for the first year, says Pritchard. "But most TWE customers buy with cash - in many cases by remortgaging their UK or European properties to release equity."
However, mortgage brokers are reporting growing interest in Spain. Conti, the overseas mortgage specialist, saw a 33 per cent increase in mortgage enquiries over May and June on the back of "excellent buying conditions and signs that the market is starting to bottom out", according to director Clare Nessling. Leading lenders include La Caixa and BBVA.
Location is key. The most generous loans to value are available in the most popular, resilient markets with the greatest international appeal - the Balearics, Madrid, Barcelona, pockets of the Costa del Sol; other areas have been much harder hit. In particular, warns John, buyers should be cautious in regard to the attractive financing deals available from banks trying to offload repossessed properties.
These may involve higher LTVs, interest-only mortgages or low introductory interest rates. "It's easy to be seduced by them, and some may be worth looking at, but you really do need to know the area and how far it's blighted by repossessed developments."
The best deal in Spain?
Broker Viva Costa International has sourced a 25-year deal from a Spanish bank, at a variable rate of 3.49 per cent (12-month Euribor plus 2 per cent). It's available for up to 70 per cent LTV.
France
France's economy is relatively secure - but again, mortgage availability is very much a reflection of where you're trying to buy, says Miranda John. "Older properties especially at the lower end of the market in rural areas - places like the Dordogne and Charente, which Brits have traditionally favoured - have suffered, as owners want to sell, but there have been few buyers. The banks are not keen to lend, because it's hard to value these more idiosyncratic properties, they're worried about defaults, and resales can take so long," she explains.
As a result, banks have been reducing the LTV on offer, and in some cases refusing to lend at all. In contrast, the south of France, Paris and the Alps have all fared much better; prices have fallen, but with a more dynamic, international market resales are much easier and banks are happy to lend. There are also more private and international banks operating in these areas.
"Overall, with soft property prices and excellent long-term mortgage deals, it's an excellent buying opportunity if you have the wherewithal," comments John Busby, director at French Private Finance (FPF).
Leading lenders include BNP and Crédit Foncier. "Long-term fi xed rates - which have always been popular in France - are at historical lows, with 20-year fixes from 3.7 per cent and lifetime trackers at margins (above Euribor rate) of around 2 per cent," he says. Moreover, banks are lending at up to 85 per cent LTV. In some cases, adds Nessling at Conti, they may offer up to 100 per cent loans.
The best deal in France?
FPF is currently offering a 20-year fixed rate deal at 3.7 per cent, on up to 70 per cent LTV. Alternatively, for those game for the uncertainty of a variable rate, FPF has a 20- year tracker mortgage of 2.6 per cent (base rate plus 2.1 per cent) on up to 80 per cent LTV.
Florida
Prices have fallen by as much as 60 per cent in some areas since 2006, with properties now being sold for less than the cost of building. Unsurprisingly, given the US's economic slowdown, unemployment concerns and continuing high levels of mortgage defaults, banks have been very reticent to take on new business over recent years.
According to Bill Cowie, president of the British Homes Group (BHG) in Florida, most sales now are for cash. "There are no UK lenders for Florida properties, but a few US lenders are putting their toes back in the water again with foreign national homebuyers," he says.
Miranda John agrees that lenders are somewhat keener now. "There are good deals out there, though it depends where the property is: the most attractive locations and best rental opportunities are near the major theme parks, smarter districts and the sea."
Fixed rates, running for anything from five to 30 years, are the preferred arrangement in Florida, usually on a repayment basis - but the interest rate and loan terms may vary according to the type and location of the property. Typically, a 30 per cent deposit is required, with interest rates ranging between 4 and 6 per cent, Cowie adds.
The best deal in Florida?
If you have a 30 per cent deposit, BHG has five-year and 30-year fixed-rate deals for foreign national buyers at 3.875 per cent. They are available either direct through the developers or through BHG's lender contacts.
Portugal
"Although the country is struggling with debt, it has managed to avoid the kind of property market collapse experienced by Spain as a result of its tighter lending conditions and stricter planning laws," says Conti's Nessling. "Lending is currently more restricted, as lenders have reduced their mortgage portfolios, and fixed-rate deals are a rarity - but you can still generally borrow up to 75 per cent, and 80 per cent is possible."
She also reports "healthy competition" among mortgage lenders (Conti works with five banks in Portugal). But Miranda John of Savills Private Finance (SPF) warns that international lenders are not lending, and the Portuguese banks in the market are charging high rates for non-resident borrowers. Expect to pay at least 6 per cent.
Viva Costa International suggests a 30-year variable rate deal, currently 6.95 per cent, available on 75 per cent LTV. There's a 2.24 per cent bank arrangement fee to pay on this.
Turkey
This is a youthful market: mortgages only became available in Turkey in 2007, and availability is generally very good, helped by the fact that the country has been relatively unaffected by the economic crisis.
It is possible to borrow up to 80 per cent LTV, though 75 per cent is more widely quoted. Terms tend to be shorter - typically 10-15 years, according to Nessling - and rates start at around 5 per cent.
But overseas property and finance specialist Simon Conn highlights problems with completion, because the title deed legalities are being rewritten. The new version will not be ratified until at least October. There are also preferential terms for buyers from the UK, France, Belgium and certain other countries.
Conn suggests a 70 per cent LTV euro denominated mortgage for "good-quality" UK and other buyers, offered at 5 per cent fixed for the first two years.
Cyprus
Southern Cyprus has been hard hit by the financial crisis. Nessling reports that Conti is not working with any lenders there. "We receive very few inquires about mortgages in Cyprus at the moment, and there is little appetite among banks to lend to foreign nationals buying there," she says.
However, for new-build purchases, developers may offer special finance arrangements with a bank to help shift sales.
Conn says that there are still lending schemes, usually 15-year repayment deals for up to 70 per cent LTV, but you'll pay 6-8 per cent interest rates because it remains a risky environment, and banks are also trying to recoup their losses. But he cautions that buyers do need to watch out for title issues with the properties they buy, and should also avoid deals offered in any currency other than euros or sterling.
Italy
Local Italian lenders stopped lending to non-residents in the aftermath of the financial crisis, in an effort to limit risk, but brokers are reporting that the mortgage market is beginning to open up again.
However, Italian lenders will only lend on higher-value properties, with a minimum loan value of €250,000 (£200,000) on 80 per cent LTV. "Mortgages are more expensive than in France, with rates of around 4.5-5 per cent. Most deals are variable - we are only seeing two-year fixed rates at the moment," says Miranda John.
For up to 80 per cent LTVs, SPF can offer a variable tracker mortgage starting with a two-year fixed period at around 4.5 per cent, but the minimum loan accepted is €250,000 (£200,000) and it is subject to location.
Greece
Greece's parlous economic situation means that banks are not currently lending at all. "However, there are still a few foreign nationals buying on the islands, either using cash or remortgaging their main properties," says Conn. "But it's one to look out for; in due course, as the economy recovers, there will be a lot of good opportunities."