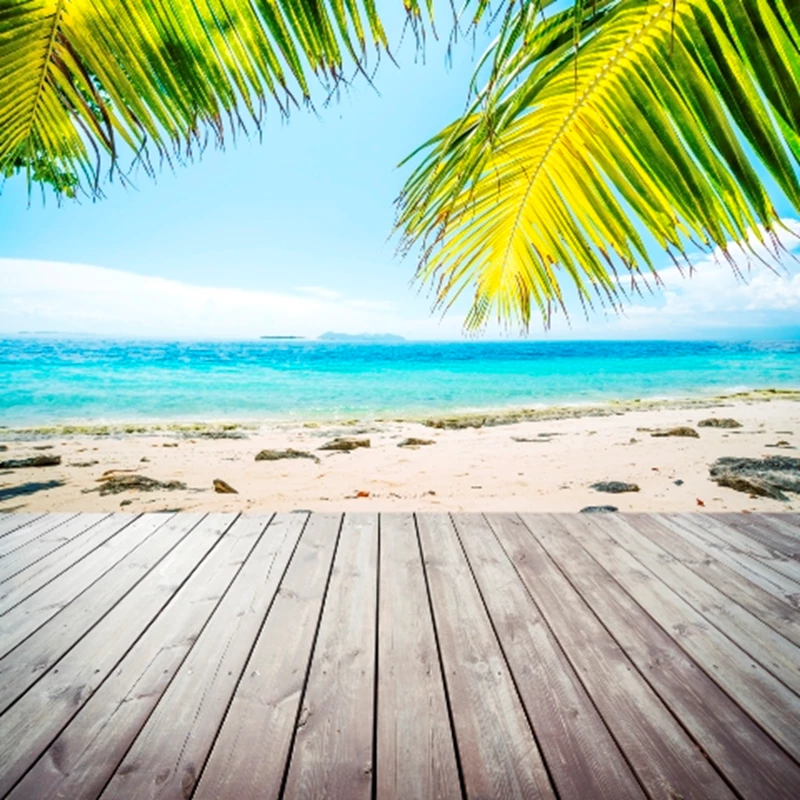 After falling for more than five years, it seems house prices in Florida are going up again. A combination of official figures and anecdotal evidence points to the fact that the market in the competitive area, in particular, is well on the way to recovery.
Take the Orlando Regional Realtor Association – which covers Brit favourites Davenport and Kissimmee – whose average sales price is $160,000 (£102,000), up from $142,000 (£90,500) 12 months ago. Their falling inventory levels also suggest a resurgent market. In April 2011, 16,000 homes were listed for sale; this April, there were only 8,400. The land of Mickey Mouse is well and truly bouncing back, it seems.
"Market confidence is certainly returning," says Bill Cowie of the British Homes Group. "A couple of weeks ago, we sold our first 'sight-unseen' property for years – just like the good old days; and we're seeing builders put up their prices as well as removing buyer incentives such as free white goods. Five years ago, Orlando had sold out of new-builds, but these are sure signs that the market is turning."
With little built between 2007 and 2012, up-to-date new homes will have an advantage over those that are five to ten years old, and second-hand. Cowie highlights the developments of Cypress Pointe (new five-bed homes in the short-term rentals zone) for $275,000 (£175,300); or a new four bed home in Providence (residential zoned) for $195,000 (£124,300).
Another agent, Todd Berger, of Berger Realty and Investments, likens the lack of stock to "2004 all over again, before the bubble started". He says: "There are pockets of Orlando where there's virtually no inventory – prime locations like Windermere and Winter Garden – and we're into bidding wars again. I've had properties come on and within 24-48 hours there are multiple offers on them."
So are there still bargains around? Well, it depends what you're after. If you are looking for a turnkey (hands-free) investment, the condo market is really strong, according to Berger, who reports that prices have doubled as inventory has dried up.
"I have a lot of Italian clients who bought condos two to three years ago whose values have doubled," he says. "For example, on the community of Central Park in Metro-West Orlando, a bank-owned two-bed, two-bath condo sold for $31,000 [£19,800] two years ago. It was put on the market at the end of last week for $59,900 (£37,600), and I've had 20 showings, and three offers, with buyers from ten different nationalities."
The broad appeal of the Orlando market has been key to its recovery – agents report that Canadians are now very active as well as South Americans and Europeans – as well as a strong domestic market. "Americans can get 30-year fixed mortgages at 3.75 per cent. You're never going to see interest rates this low again," Berger adds.
As a foreigner, you can't get those rates, but if you are after a condo in this sort of area you're looking at $60,000-$100,000 (£38,200-£63,700), he suggests. For a single family home or town home, it depends on the area. "There was a good supply of short term rentals pool homes for £100,000 in the Disney area at the end of 2011, but investors have been active in this price range and now the inventory has dropped, so you're looking at paying £120,000 for a quality home," says Carol Chant of Dream Homes Orlando.
"New home prices are also increasing, as fewer builders are building short-term rentals pool homes," Berger says. "We can find properties in most communities in South Orlando – historically dominated by British buyers and less popular with the domestic market – for $100,000-$150,000 [£63,700-£95,600]; but if you're looking in Winter Garden you're now looking at $200,000 [£127,400]-plus for a small three-bed, two-bath home."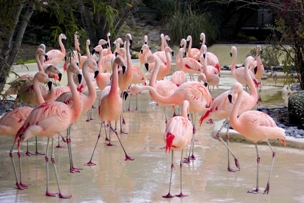 For Garry Kenny of Coldwell Banker Feltrim, lack of "good product" has become a bit of a problem, and he's focusing on quality areas such as Windermere, where he's looking to open a new office. "Location is still the most important criterion when deciding where to buy," he says. "The clever money is heading to three areas around Orlando: Dr Phillips, Bay Hill and Windermere."
Lake-heavy Windermere (whose famous residents include Tiger Woods), has a range of top-class amenities, including three championship golf courses. "There, you can get a four-bed home over 2,100 ft2 for $250,000 (£159,400), or $500,000 (£318,700)-plus for a quality home with five beds over 3,500 ft2."
He says you're looking at $150,000 (£95,600) for a four-bed home in Davenport – the sort of homes for which British buyers were paying around $350,000 (£223,100) before the market crashed. He highlights a four-bed, three-bath home in a popular Orlando community called The [email protected] Haven, which he is selling for $229,950 (£146,600). "Or for something more affordable, there's the town of St Cloud, adjacent to Kissimmee, on the south shore of East Lake Tohopekaliga, where you can get a spacious three-bed home for under $100,000 [£63,700]."
He says that British buyers are losing out because they think the US market is still in a really bad way, and that they can afford to hang around. "I listed a three-bed, two-bath St Cloud property for $91,000 (£58,000) four weeks ago, and within a day it was under contract for $96,000 (£61,200). "I had offers from Hungarians and Swedes, but it was an American who bought it. You need to act fast on the good stuff." He is keen to differentiate good residential properties from the sort of distressed stock — $20,000-$30,000(£12,750-£19,100) properties — being sold to investors in many US cities. But is it possible to buy badly in Orlando communities?
Yes, if you buy on a subdivision (community) where at least 20 per cent of the properties are in foreclosure, he suggests. "A good realtor [agent] will have access to information detailing the number of foreclosures in any subdivision, so make sure you get this information. "But also check yourself. How are the common areas being maintained? Have a home inspection report done by your realtor, too."
While hedge funds are reportedly buying up swaths of foreclosed (bank repossessed) properties, short sales, in which the lender accepts less than the total amount due, are not hugely popular with UK buyers, according to agents. "Most people would rather go for a new home, as some of those horror stories are true," says Cowie. "With a new property, you've got builder guarantees, and none of that hassle and delay associated with a short sale."
Fellow agent Jerry Barker agrees about short sales, but will not necessarily deter buyers from foreclosures on good developments, such as Encantada in Kissimmee. "This development was built by the biggest builder of short-term rental properties in the area, Park Square Homes, has nice facilities, and good rentability," says Barker.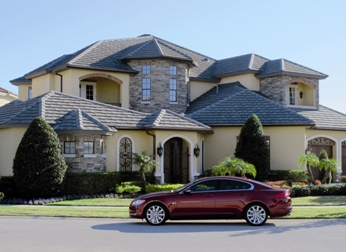 He refers to four available properties there, ranging between $135,000 (£86,000) and $245,000 (£156,100) for either three or four bedrooms. But for the high end of the market, he points to Reunion, where "land has gone through the roof in six months", because inventory has dried up. "It really is unique: it's got new executive homes, it's a golf resort [three signature courses], it's an exclusive country club and it's also in the short-term rentals zone," effuses Barker. "There will never be another Reunion."
He is currently promoting self-build there as the best option, for, despite the increased cost of land, labour costs are still reduced. "Good parcels of land have gone up from $100,000 to $200,000 [£63,700 to £127,400) in eight months, but you can still get a custom-built home, with pool and spa, for £300,000. With resales, people aren't budging on prices now – good prices have now vanished at the top end."
But the residential market is less sprightly than the short-term rentals sector, according to Barker. "Residential communities [where short-term rentals are not permitted] are still in the doldrums, so you can still get some great deals," he says. "You can get an executive golf home in good communities – such as Keene's Pointe, Isleworth [both Windermere] and Providence [Davenport] from around £350,000. So you can have a second home in a private community, with security, and three or four bedrooms."
Another option for second-home owners, relocators and investors is Lake Nona, a fast-growing area 20 minutes from Disney and 10 minutes from Orlando International Airport. It's the site of a huge new medical city, including hospitals, medical research facilities and pharmaceutical companies – bringing more than 40,000 jobs and 65,000 medical students. "It's the third fastest-growing market in the US right now, according to the National Association of Realtors," says Chris Pixley of Fusilier Realty Group. "Lower density than South Orlando, it has a different feel and is more high-end, second to only Windermere in this sense," he says.
There aren't any condos in this area, according to Pixley, but if you want a villa or town home you're looking in the "low 200s". He picks out Centerline Homes at Eagle Creek community – one of the top communities and an internationally known developer. Prices there start at $159,900 (£101,900).
Looking for a Floridian property? A Place in the Sun Live, which takes place between the 28th-30th September 2012 at NEC Birmingham has a dedicated Floridian area - The Florida Pavilion - where experts from the Sunshine State will be presenting free to attend seminars on all aspects of making a Floridian investment, as well as showcasing hundreds of fantastic properties for sale across Florida.

Tickets are available now priced at two for £15 and come with a FREE six month subscription to A Place in the Sun magazine.