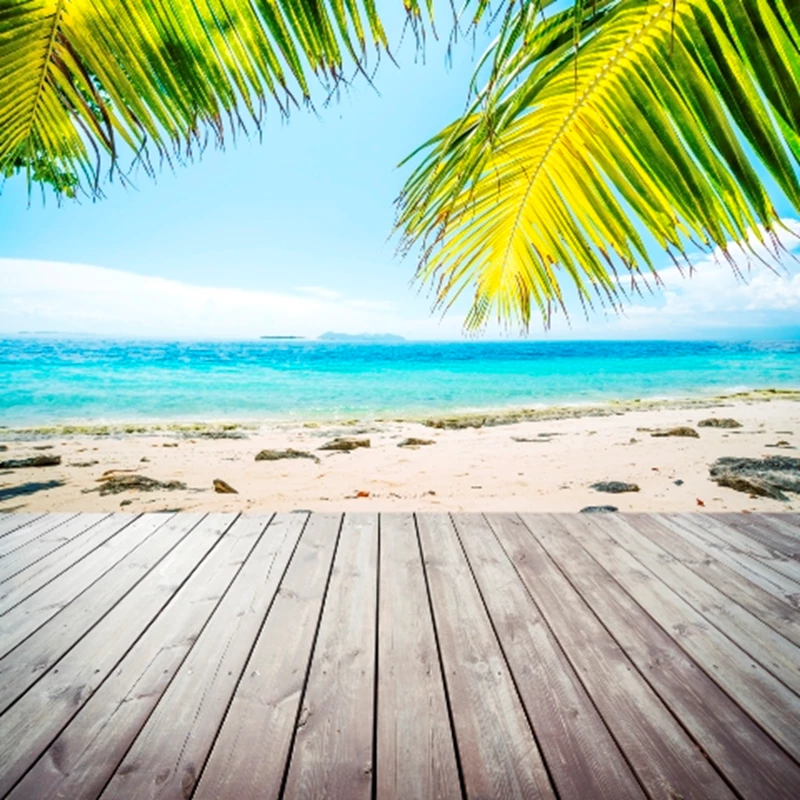 Nothing drives the desire to escape abroad more than sun-deprivation at home – and memories of a rain-lashed summer are still fresh in our minds. But at a time when spare cash is thin on the ground for all but bankers and umbrella manufacturers, splashing out on an extra home that you will only use for a few weeks a year isn't an option. Buying a fraction of one may be, though.
The current climate – both the economical one and the rain-sodden one – lends itself to considering other ways to enjoy an occasional home in the sun. And a fractional share of a home, where you are only paying for the time you use it – including a fraction of the bills, taxes and maintenance – makes sense. So is fractional ownership experiencing increased interest in these penny-pinched times?
"The fractional ownership industry goes in line with normal property trends. The people we are seeing buy fractional properties now aren't doing so because they can't afford a full ownership property, but because they question the point of spending £1 million on a property that you will only use for three weeks a year when you can spend £200,000 for the same place," says Richard Thompson, manager of the Fractional Ownership Consultancy (FOC), which does not directly sell properties but advises developers on how best to fractionalise their projects, deal with the legal framework and help owners on their recommended resorts with any issues.
Fractional doesn't necessarily mean cheap – you can pay £1 million for a fraction of a ski chalet in Aspen – but it's the low-cost fractions that are selling, typically £30,000-£35,000, says Thompson, giving buyers a 1/8th-1/10th share of the property. Developments that offer something different are also catching buyers' eyes, such as Tuscan borghi or French chateaux. At Barrasford and Bird's Château de la Cazine golf and spa Resort in France's Limousin region, fractions of new-build properties near the château cost from £22,000 (and full ownership properties from £150,000). "People like the idea of living the high life for a month without having to shell out a fortune," says Thompson.
Other fractional projects that have passed FOC's due diligence are the five-star Harmony Bay overlooking Akbuk Bay on Turkey's Aegean coast – where fractional properties allowing three weeks' personal use start at £12,250, with a guaranteed 8 per cent rental return for the first two years, and there's a buy-back guarantee when you want to sell.
There's also Resort Alliance's Samra Bay (www.samrabay.com) in Hurghada on Egypt's Red Sea coast, where you can buy a 25 per cent fraction of a hotel suite from £17,400 or a 50 per cent fraction of a hotel room from £24,880. Or The Resort Group's Llana Beach in Cape Verde, where 1/10th fractions of a hotel suite cost from £20,650, with a 3 per cent return paid during construction.
On other fractional projects, agents report a rise in interest in fractional properties, not from people who would otherwise have bought whole ownership and are scaling back, but from buyers who have spotted an opportunity they thought they couldn't afford. "It's just opening up affordability," reports Ray Withers, chief executive of Property Frontiers, who is marketing fractional properties at Bacolet Bay in Grenada.
Other things are changing in the world of fractional ownership, too. It's better regulated now, as a result of the 2009 European Fractional Ownership Directive. It's going more upmarket, with buyers demanding a higher spec, and higher-quality facilities and services for their money, and it's becoming more flexible, allowing buyers more choice over when they can stay in their property.
The lowdown on fractional ownership
Here's a rundown of what you should know about fractional ownership, with advice from FOC's Richard Thompson


How does fractional ownership differ from timeshare?
"That's the key issue we face – getting people to understand what fractional ownership is, because there's a real difference between that and timeshare," says Richard Thompson. "With fractional ownership, you own a share in the property. It's yours forever, you can leave your fraction to someone in your will, and your share can increase in value. With timeshare, you can only use the property for a fixed period – usually 25 years – and you don't own a part of it."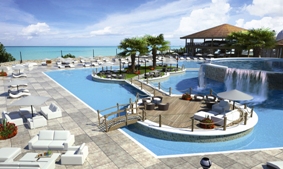 How does fractional ownership work?
Big in the US for 30 years, but far more of a fledgling concept over here, fractional ownership is a way of enabling several people to own the same property, splitting not just the purchase price between them but all the bills and ongoing costs. Each buyer owns part of the property title, and their fraction of the property entitles them to a certain amount of usage a year – from a 1/12th share, which will give you four weeks a year, to a 1/4 share, or 12 weeks' usage.
As with whole ownership, you can sell whenever you like. Additional buying costs – legal fees, taxes, furniture costs – are included in the purchase price, and your property is looked after by a management company, so you don't have to worry about DIY.
"We are typically seeing buyers of 50-plus, whose house is paid off and whose kids have left home, deciding they would rather spend £200,000 as a fraction of a luxurious villa than the same amount on a small full-ownership apartment. They tend to have a destination in mind first, then realise fractional is the best choice for them, rather than choose fraction, then look for where to buy," says Thompson.


How do I know I'm not paying over the odds?
That can be a problem with fractional properties on some developments, where developers charge a premium, so the total cost of four quarter-fractions adds up to far more than the value of the property as a whole. "We have seen developers charge £300,000 for something worth £100,000.
We never work with developers who exaggerate the price," says Thompson. So do your research on the market-value of properties and check whether the fraction is cost-effective?


How do I know I'm choosing a good quality fractional ownership property?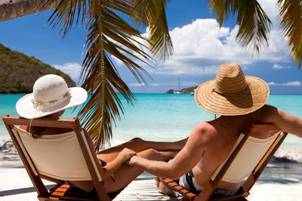 It can seem like a desperate measure among developers to flog off remaining units by making them fractional – but Thompson sees it differently. "It's a way of opening up the target market. If you have a good resort, it will sell either way. But if you have 12 villas remaining, costing £1 million each, then rather than wait for 12 wealthy buyers, you can open up the market by selling them as fractions."
Before you hand over any cash, research as intensively as you would any property purchase: visit the development, scrutinise the developer's background, look at the track record of the management. You could also ask a company such as the Fractional Ownership Consultancy why they pick who they do to work with – and why they turn others down.
"We can help any developer set up the structure to split their properties into fractions, but we want the resorts to be successful and we stay involved with the resorts for a long time – 12 years, in the case of Parque da Floresta in the Algarve – so buyers can come to us if there are any problems once everything is up and running," says Thompson, who adds that the biggest reason for refusing to work with a development is lack of clarity over the provision of property titles. "We have always found Cyprus difficult for that reason, so we haven't yet worked there. Generally, be careful of anyone selling timeshare – where they are just offering a beneficial usage interest, but calling it fractional," he says.
Thompson notes that there are three key criteria to choosing a good fractional development: a good, popular location, good pricing, and membership of an exchange company, such as RCI, so buyers can swap their weeks for stays in other properties around the world. Mark Cushway from Silverpoint Vacation Club adds: "Check ongoing service costs. People want to know that they are controlled. The property is one aspect, but service levels are another. People want really high quality."


Can a fraction of a property rise in value?
"It will rise in value in line with the local property market. If the property you part own quadruples in value, so does your share in it," says Thompson. "You can buy fractions through investment vehicles such as pensions, but that means you can't use it. If you want a pure investment, you may as well buy a one-bed fl at in London. People buy fractions as a lifestyle choice – and if they don't fancy using their weeks, they rent them out and make some income instead."


How do I sell my fraction?
This is the sticking point for many would-be buyers. In fact, it's not as hard as it seems, with specialist agents or on-site sales teams dealing with resales. "There's an emerging resale market," says Thompson. "We build it into the contract with the developers that if an owner makes it known they want to sell, every fifth property sold on the development has to be a resale property, to stimulate that market."
But for many fractional buyers – FOC says almost all of the buyers it comes across buy outright, partly due to the scarcity of good mortgage deals – the question of selling does not cross their mind.
"I didn't want the risk of something we had full ownership of, as that market keeps moving and I don't view it as safe. The beauty of fractional ownership is that, once you've made the investment, you don't view it as a liability. It's an asset you keep using and enjoying," says Stan Buffrey, 65, a semi-retired IT sales manager from Worcester, who, with his wife, Marjory, 63, bought his first fractional property in 1992 – a two-bedroom apartment in Tenerife. It provided two weeks a year and cost £13,000. He has since traded up, to six weeks annually in a four-bedroom penthouse on Silverpoint's Mirage Hollywood resort in Tenerife.
"I've never felt financially burdened by having this property, so I don't feel the need to sell. We love it here – guaranteed sun, the resort is of excellent quality and in excellent condition, and we can go to 2,000 other affiliated resorts worldwide. It's quite typical on our resort to trade up, but if I did sell, I'd give the on-site sales team the job."


Questions you must ask of a fractional project

● Is the property a deeded property, giving me a share of the property's title?
● What percentage fraction is being offered and are the weeks I am entitled to fixed or variable? I don't want January every year.
● What costs are included (furniture? taxes? agents fees? use of facilities?) and what extras should I budget for – including plans to raise service charges?
● How do you recommend I finance this purchase?
● How long has the management company been operational?
● How do I sell my fraction?
● Who owns the properties at present and what happens if the property company fails?
● How many units have been sold so far, how many left, and is the building completed yet?
● Can I test the reservation process and visit a property in the club's portfolio before buying?
● What are the ownership rules – such as pets, smoking?

Has your article piqued your interest in fractional ownership? Why not visit The Fractional Pavilion at A Place in the Sun Live, which will be a one stop shop for all the advice and inspiration you need to make owning a fractional product work for you.
Tickets for the show, which takes place at NEC Birmingham between the 28th-30th September 2012, are available now priced at two for £15 and come with a FREE six month subscription to A Place in the Sun magazine.