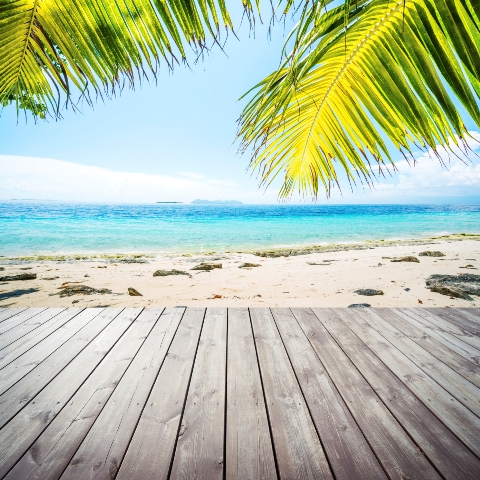 We may be in recession, but the leading golf tour operator yourgolftravel.com reports British golf trips to Spain are up 28 per cent on 2011, with Portugal, Italy and Cyprus up between 9 and 12 per cent. This is hot on the heels of global research by the auditors KPMG that reported 60 per cent of golf tour operators enjoyed a rise in the number of bookings last year. But golfers are a resilient lot.
The ultimate lifestyle buyers, they're more interested in their handicaps and long-term returns than in making a fast buck. Many well-managed golf developments around the Mediterranean have other northern European second-homeowners in situ as well, so prices have depreciated less over the downturn than most equivalent properties off-resort.
Peter Callaghan, publisher of Portugal Life magazine, believes that owners on Portuguese golf developments in particular are better placed than most to ride out the economic storm: "They tend to be well heeled, and in it for the long haul." Some Spanish golf schemes have seen price falls of between 20 and 45 per cent — dramatic, yes, but considerably less than similar resorts with no sporting amenities. And the good news is that, for the most part, rental yields have held up well. But how do increased visitor numbers translate into sales? "Easy," says Simon Coaker of Desert Springs in Murcia. "We treat every visitor as an inspection client, and we're now much better at catering for the whole family."
So are there bargains out there? "There are, but most buyers are sitting on their hands, watching the eurozone crisis stagger on," says property finance expert Simon Perks. In the current market, the advice is: don't take developers' prices at face value. Just because they're offering a 25 per cent discount, it doesn't mean you can't negotiate 35 per cent. A successful golf resort will probably have several courses, a history of good management, a track record of attracting good rental business, cheap transport links, and facilities for all the family. Here are some examples.
Spain
With more than 300 courses, Spain is still the number one golf travel destination, with visitor numbers well up this year. In contrast, the overall Spanish property market, especially in Andalusia, is much less perky.
"As a result, local off-resort prices are down as much as 65 per cent from the peak," reckons Coaker. His own prices, however, have only dropped by between 25-45 per cent, depending on the property type. He's currently selling two-bedroom apartments for €170,000 (£133,800), and two-bedroom townhouses from €209,000 (£164,500), both at a 45 per cent discount to list price, with free golf membership worth €31,880 (£25,100) included. Using the Desert Springs lettings scheme, a €675,000 (£531,400) four bedroom villa on Sierra Drive should produce net rental of €18,312 (£14,418) if let for six months.
Arcos Gardens, near Jerez, is also going through a tough time, with Nuria Berrojo citing finance as a major obstacle: "Most of our buyers this year are paying with cash." Discounted by 30 per cent, the grand Jacaranda villas around the stunning 18-holer much appreciated by the likes of Bernard Gallacher, the three-time Europe Ryder Cup captain, and Matt Dawson, the former England rugby star and TV personality, now start at €731,000 (£575,600). Smaller townhouses are priced from €301,240 (£237,150), down by 20 per cent. On rentals, occupancy rates of 25 weeks a year are typical.


Portugal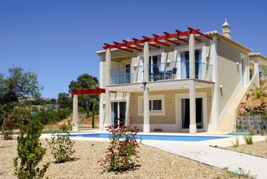 Simon Perks reckons prices in the Portuguese second-home market have fallen between 30 and 40 per cent since their peak in 2008. "The better managed developments, most of which have golf courses, have fared slightly better, because people like the security and organisational back-up. But right now the property scene is very quiet."
The mid-market Pestana Carvoeiro near Lagoa in the Algarve has several good courses, including Gramacho and Pinta, and apartments starting from a modest €195,000 (£153,500), discounted by up to 30 per cent, which sales director Peter Statham says should give a net return of four to five per cent. "Occupancy here is up 44.71 per cent on last year, which suggests even in a downturn golfers are pretty loyal." For the resort's latest design, a steel-framed three-bedroom villa, with a pool, overlooking Pinta's 16th fairway, offers are being invited at €499,000 (£392,900).
At the very top end of the market, and celebrating its 40th anniversary, sits Quinta do Lago, the Gucci-est resort of them all. The 2,200m2 plots at San Lorenzo North start at €2.3 million (£1.8 million). This year's rental bookings are up by 15 per cent on 2011, with a 98 per cent occupancy rate over July and August when premium villas cost €9,000 (£7,000) a week to rent.


Turkey
"Turkish prices have held up better in Bodrum and Fethiye than in Belek, where competition from hotels offering great golf package deals has hit private rentals hard," says Cameron Deggin of Place Overseas. "The result: home prices are off 20 per cent from peak."
Deggin is selling a three-bedroom Carat Park villa for €309,000 (£243,200), down from €369,000 (£290,400). "With free membership of the National Golf Club for a year included, it should rent for €1,250 (£980) per week, with a rental period of 40 weeks a year." As Belek's property isn't directly on any of the 14 courses, golfers pay green fees whenever they play.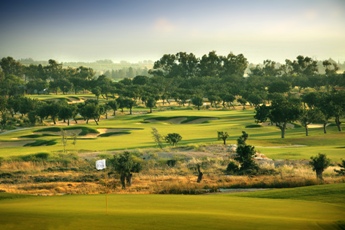 Cyprus
"Prices near Paphos, always popular with the British, are down by 35 per cent," says Andreas Ioannou of local developers Alpha Panareti. "But on golf developments, that figure is between 5 and 20 per cent."
The entry price for an apartment on his Terra Divina project of 488 units, midway between the Secret Valley and Aphrodite Hills golf courses, is €111,000 (£87,400). The Nick Faldo-designed Eléa golf club is a 10-minute drive from Paphos airport. Just launched, two-bedroom garden villas, with pools and membership included, start at a punchy €620,000 (£487,900). Lower-priced apartments are due to be released soon. It's too early to guestimate rental yields.


Italy
"Golf is still seen as an elite sport here," says Simone Rossi of the online property portal Gate-away.com. "The country may be in trouble, but personal debt isn't yet a problem. Still, the type of properties British buyers like have fallen between 10 and 20 per cent in price since 2008."
Golf development in Italy is relatively new, so there are no comparative figures. Castelfalfi near Siena has 27 excellent holes, a boutique hotel, and period apartments in the old borgo, ready next year, starting at €230,000 (£181,000), with golf villas from €1.2 million (£944,400). Financial backing from travel giant TUI provides a significant comfort factor.


10 things to consider before buying on a golf resort
Weather - The time of year you want to play influences the choice of country and region.
Family - Not everyone golfs, so what recreational facilities exist for non-players?
Other courses nearby - Variety is the spice of golfing life.
Position - Early-morning mowers are noisy, and golf balls landing in the pool tiresome.
Privacy - If you can see them, they can see you. Set back from the course is good.
Phase 2 - Is your view over the fairway guaranteed to be there in five years' time?
Green fees - Is membership included in the property price, or a negotiating point?
Difficulty - Is the course easy/challenging enough to keep you coming back?
Clubhouse - How vibrant is the social heart of the resort?
Academy - Simpático teaching staff and good practice facilities are a plus.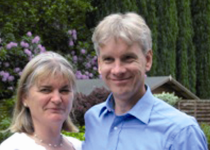 "It's really a lifestyle buy, but the rental income is very useful"
Linda and Bruce Cooke, a professional couple in their early 50s from Berkshire, bought a frontline three bedroom villa overlooking Gramacho's 17th at Pestana Carvoeiro last December for €530,000 (£417,000).
"Reliable staff here look after things when we're away, and, because it's a golf development, the rental period compared with somewhere like Praia da Luz is much longer," says Bruce.
Using a UK-based rental company, they are getting £1,800 per week net over the peak summer months, "which covers our local costs", says Linda. "It's really a lifestyle buy, but the rental income, especially from golfers – a dedicated bunch – is very useful."