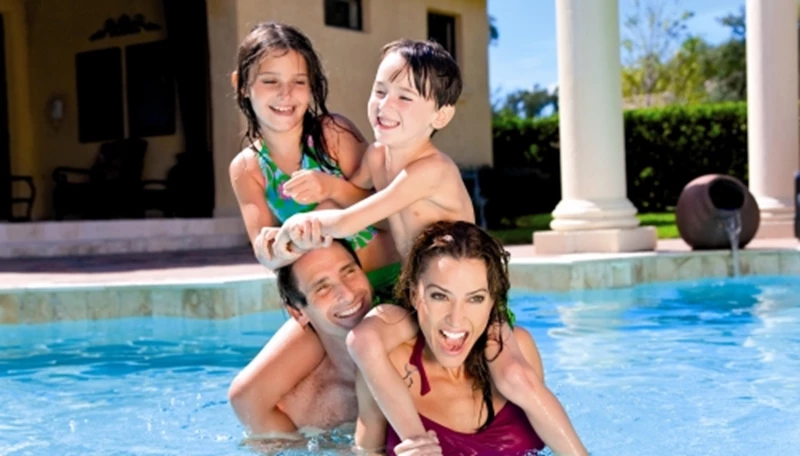 Dedication
To succeed you'll need to put in lots of time and effort. What's involved?
Marketing, creating a website, replying to enquiries, phone calls, answering questions, confirming bookings, rental agreements, taking payment, availability calendars, tax, licensing, link exchanging, damage deposits, community fees, maintenance, housekeeping, reviews, cancellations, key collection, directions, insurance, refunds, security, sending newsletters and more.
There is a lot to do, throughout the day.
Organisation
Use a laminated calendar wall chart to allow you, your partner or family to deal with an availability enquiry quickly and efficiently. Property management software or (backed-up) spread-sheets of your bookings are essential. Keep your rental agreements and postal correspondence in easily accessible files and arrange separate email folders for bookings, enquiries, marketing, tax, testimonials, purchases and community issues.
Unique Selling Point
You may have a glorious pool but so might everyone else in town. What makes your property different?
Is there a child-friendly theme to your home? Do your local competitors prohibit pets? Maybe you pride yourself on ethical practices? Is your welcome pack exceptional? Do you provide local produce? STAND OUT!
Rental Rates
Setting rates sounds a lot easier than it is. It's tempting to undercut your local competition but this can make viewers question your quality. Know what you offer over your neighbours and sell this. Keep your seasonal prices simple as guests don't want to trawl through a dozen rates before they find their specific two weeks period.
Online Marketing
To get your holiday home instantly placed in front of your target audience, think about online booking portals (holiday listings sites). Combined with social media, holiday auction sites and free classified directories, they will significantly increase your web presence.
There are hundreds of them, some free, a number involving an annual subscription, a few whereby payment is made upon each enquiry and others when commissions are paid upon confirmed bookings. The paid subscription sites are usually far more effective however knowing where to place your adverts is the key.
Your Website
Don't just rely on booking portals to show off your property. Guests now assume you will have your own website and are reassured by seeing one.
Your own site gives you the scope to add as many images as you want, property and local area information, rates, booking software, guest reviews, blogs, trusted seals, social media links, analytics, weather and affiliate suppliers.
Great Photos
You have a very small window to impress. Good photos from your smartphone will suffice right? Very wrong. Quality high resolution images are a must. Consider a professional photographer. If you can't return for a CD of great photos to add to your website and listings.
Extras
Rental guests can be demanding, but they are handing over their hard earned cash and will want more than just a bed. It's not enough anymore for an owner to push the boat out with a hair-dryer and iron.
Wi-Fi, satellite television, a DVD player, docking station, cot, dishwasher, airport transfers, sun loungers, barbeque, cooler box, beach mats and private parking - all will go a long way in ultimately making your property more appealing.
Troubleshooting
Problems will happen and it's how you deal with them that will determine whether your guest will enjoy the rest of their holiday and perhaps return next year. Be calm and deal with them in a positive and empathetic manner. Negative reviews, while not irreparable, can hurt.
Passion
If you don't love your property neither will your guests. Scream it confidently from the rooftops and dish out business cards. Your holiday home is the place to go for that well-earned break!
Find more articles and expert advice about renting your property abroad in our rental section - click here >>