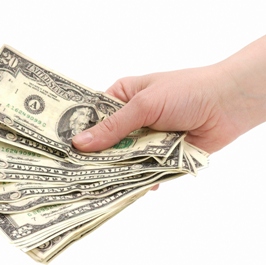 The strength of the pound against the dollar means that exchange rates are now at the most favourable rates they have reached in three months, according to Currency Index.

According to the currency broker, the continued confusion with the eurozone, especially as to whether Greece should stop using the single currency, as well as the weakness of the euro and the dollar, have all contributed to put the pound in a strong position, meaning that Brits looking to transfer their money abroad, perhaps for the purchase of a US property, will be able to get more for their money.

The rate of exchange currently sits at 1.5820.

"With the September decisions about Greece's bailout looming, there still appears to be no common policy emerging from Germany, let alone the rest of Europe, as to what will happen next," comments CEO Robin Haynes.

However Haynes urges those looking to exchange their sterling to act soon, as the high rates will not last forever. "How long these rates can last is of course unknown, but continued economic gloom in the UK will surely start to manifest itself in a weaker Pound at some point soon."
Read our ten top tips for managing your finances abroad
Click here to view the full exhibitor list for A Place in the Sun Live NEC 2012