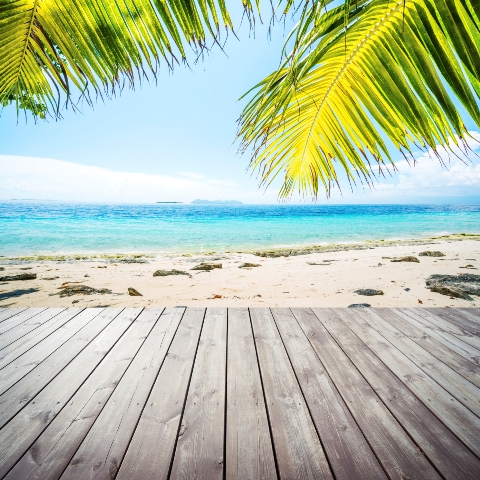 Buying a holiday home which you use a few weeks of the year and then rent out to cover the mortgage and running costs is a formula that's worked well for many Britons. But with the surprise issue of 7,000 fines (most of them steep, averaging £15,000, with second offences resulting in fines of up to £24,000), for 20,000 or more homeowners on islands such as Tenerife, Gran Canaria, Lanzarote and La Gomera the Spanish dream is losing some of its sparkle. With the help of legal experts and those affected, A Place in the Sun has produced a guide to try to clarify the main issues for those involved
Why is the government fining homeowners?
A little-known tourist law from 1995 that hasn't been enacted in years (except on rare occasions) is now being enforced in a draconian manner. Teams of inspectors are fining those living in "residential" homes for letting them out on short-lets (typically, less than three months).
Letting is considered commercial exploitation, which should be differentiated from allowing friends and family to use your holiday home.
Confusion reigns, however, as some owners in complexes registered as "touristic" - where you can do short lets - are being fined if they aren't using the registered managing agent on site.
The problem is that the agent must control 50 per cent of the development, plus one unit, and often there isn't an agent there (many have gone bust in the recession or weren't there in the first place), or they don't control more than half the homes. Another snag is the government says it's no longer issuing touristic licences (this stopped in 2002), so you can't apply for one retrospectively.
How are people being fined?
Mainly, inspectors are tracking down alleged landlords from ads on vacation rentals websites, such as Holiday Lettings, HomeAway, and Owners Direct. They use a screen-grab of an ad as evidence and send a letter to the owner's Spanish address. Many aren't aware they've been fined until they discover their name on a list in the government's official Boletín on the Canarian government website.
Other evidence could be several visits by inspectors to a home - if different people answer the door, this is seen as an indication of having paying visitors. Some managing/rentals agents are being fined as much as £53,000 if they aren't the officially registered sole agent in a complex.
Are the fines fair?
Such huge fines aren't warranted, particularly as no one had received prior cautions. An equivalent £15,000 fine in the UK would be for serious offences, such as a company exposing workers to asbestos or flouting safety laws.
"Ignorance is no excuse in the eyes of the law," cautions Neil Heaney from the legal firm Judicare, "but these excessive fines can certainly be challenged. This looks like a case of the government needing cash, and hitting non-voting foreigners to get it."
Why is the government fining owners?

Along with Heaney's supposition that this is a way to get ready cash, expat Janet Anscombe on Tenerife, who runs an excellent website helping those hit by the law, also believes "hard-pressed hoteliers are putting pressure on the Canarian government to stop illegal apartment and villa lettings, so that more people stay in hotels".
Some argue that it's no coincidence that the new tourism minister, Ricardo Fernández de la Puente Armas, was head of the regional hotels federation. Another reason is an overarching vision to take the islands up-market, which is laudable on the one hand, but Anscombe says that there are a number of tourists who don't want to go to hotels.
"Some prefer renting an apartment or villa with its own pool, satellite TV and wi-fi , where you have more freedom and aren't restricted by hotel meal times."
She's also concerned a clampdown on lettings will put locals running bars, cafes, restaurants and taxi firms out of business, as people unable to rent homes will go elsewhere.
What are homeowners doing?
Many are running scared, and whipping ads off holiday portals. Thirty-four have pulled ads from Holiday Lettings "as they're worried inspectors will catch up with them", says Kate Stinchcombe-Gillies, its head of communications. A number have stopped letting, and others are trying to sell their homes, which is problematic in a depressed market, in which many places have been repossessed by the banks.
Any advice?
Contact a good English-speaking lawyer. José Escobedo is appealing on behalf of several British owners, and getting fines reduced dramatically. He advises owners on '"touristic" schemes to take the following steps:
• Check who the licence-holder is. The local Cabildo [government administration office] lists them, and for no cost you can get this information in writing)
• If a company is acting already on site, find out the rental conditions
• If there isn't a licence-holder, hold an annual meeting with other owners to apply to reactivate the licence If you're on a "residential" site, you can consider letting full-time.
What will happen?

Escobedo thinks the law might be amended and some complexes' licence status could be readdressed. "Top politicians enforcing the law aren't being flexible at the moment, but there are a number of problems, including proving someone's letting simply from an internet ad, the level of fines and the abusive monopoly of one managing company per complex."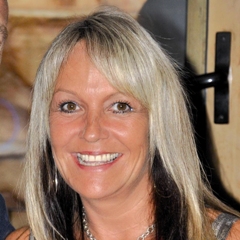 The agent

Michelle Holt, who comes from Essex, has been running a management company for seven years on Tenerife which helps to maintain and clean holiday rental homes. She's angry that she's been hit with a £53,000 fine for helping people to rent out their homes, because she's not a registered sole agent on a "touristic" complex and is therefore deemed to be breaking the 1995 law. "I'm fighting the fine," she says, "as there is no proof I've been renting. The government's produced copies of ads on my own website and property portals, but it is easy to hack or change an entry online."
Lawyer José Escobedo is appealing to get her fine reduced, and she is concerned about her business, which employs five local Canarians, and how she will support her children, aged six and nine. "The law should be changed, so each individual can get a licence and rent out their homes as they wish," she adds.
The owner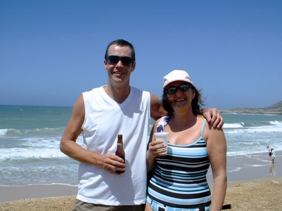 Eight years ago, Ed Sutton, a consultant in the electrical industry from Ashby-de-la-Zouch, Leicestershire, bought a studio flat on the beach near La Caleta on Tenerife's west coast for £100,000. He spent £6,000 doing up his holiday home in the 20-year-old complex to use with his wife, Nia, also 54, and children, Chloe, 29, and William, 27. "After an agent asked if we'd like to rent, we put our flat on Owners Direct and got 70 per cent occupancy, turning over about £8,000 a year," says Ed.
But after an inspector spotted the ad on the holiday lettings site, Ed said a letter came through the post last April, saying he'd been fined £15,000. "I was very resentful, as no warning to change our ways was sent beforehand."
Ed, who has hired the lawyer José Escobedo to appeal on his behalf, feels the authorities are hounding homeowners and "using a sledgehammer to crack a nut in a cynical money-making exercise. There's also a dispute over whether our sole agent has enough property registered to make this legal, and rules [for our own usage] are very onerous; we could only use the fl at four weeks of the year and at restricted times".