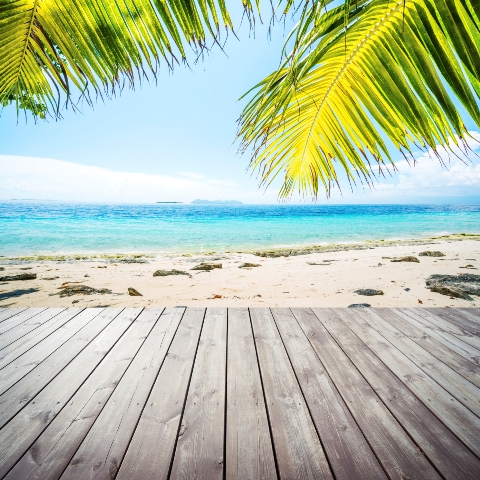 Ahead of the Tour de France, we pedal to the Pyrenean town of Pau, where 176 riders will enjoy their second rest day on July 18...

Pau?

When not taken over by the Tour de France, Pau (pronounced Po) is a deeply relaxed and refined town of 85,000 people and a favourite for British tourists for 200 years. It's a similar size to Bath, is also a university town and is a similarly classy choice for a weekend (or longer) break. The town is a gateway to the ski resorts and outdoor activities of the Pyrenees nearby and the gastronomic delights of Gascony to the north. If you fancy spending your summers there, you'll be in good company: Marie Antoinette liked to holiday here, at the Château de Pau.


"La ville Anglaise"

Ironically, the English love affair with Pau began with one of our last battles with the French, when Wellington beat a French force nearby and left a garrison in Pau. By the 1850s, Pau was awash with Brits who had come for the healthy waters and climate. By 1880, up to 30 per cent of the population was British, living in 300 grand villas. Their legacy is the many English-style parks, the Pau hunt, the oldest golf club in continental Europe and The English Club.



Gave du Pau

The river Gave flows through the town and on to the Adour, which flows into the Atlantic at Bayonne. Pau's many parks are best seen on the slightly naff tourist train that goes through them.



Rue with a view

The Boulevard des Pyrénées is a famous walk, with fabulous views of the garden terraces tumbling down the river valley, and on to the highest peaks of the Pyrénées 50 kilometres away. Pau is famous for its views, and there is a funicular up the valley sides.



Free-thinkers welcome

As a university town, Pau is a creative and cultural hub, but its reputation for intellectuals began 500 years ago with Renaissance woman Marguerite d'Angoulême – friend of Leonardo da Vinci and mentor of Anne Boleyn – who lived at the Château de Pau. There is also a fine arts museum.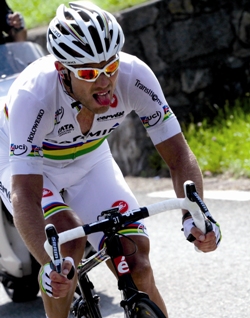 Pyrenees National Park

It starts 15km from Pau and extends for 100km along the Spanish-French borders. Wildlife includes vultures and around 15 Pyrenean bears. There are also waterfalls, such as the 422m-high Grande Cascade de Gavarnie which eventually leads to Pau.



Nearby

To the north of Pau is Gascony, one of France's most agricultural and sparsely populated areas. There are no big cities nearby, but lots of affordable rural properties and the occasional fortified village, called bastides. However, they may feel very rural in winter, when the summer tourists have gone. To the north-west of Pau, the river has a dozen or more villages on its banks on the 45km stretch to Orthez, the beautiful fortified market town famous for its Tuesday market of foie gras and Bayonne hams.

To the south of Pau are the Pyrénées and their foothills. Attractive country towns such as Oloron Sainte Marie sit beneath the Pyrénées National Park, with icy mountain streams rushing through them. Oloron is famous for its country fairs and is the place to buy your French beret, as they were invented there. There are popular adventure sports centres from Easter to October, with skiers in the winter months, giving great opportunities for rural tourism, and Oloron is a popular setting-off point for the French Way to Santiago de Compostela.


Climate
Pau became a favourite watering home for British expats due to its warm winters, with average winter highs of 9º-12ºC. With an average of nearly a metre of rain per year it's quite wet (a bit like here). But then again, historically Pau has 60 per cent more sunshine than a city such as Bath, and temperatures several degrees warmer year round.

Getting there

CityJet flies direct from London City Airport to Pau-Pyrénées three times a week (and every day indirectly), starting from £73 one way. Ryanair flies twice weekly from Stansted to Lourdes, which is a short train journey away. The other closest airports are Biarritz or Toulouse (easyJet) at 125km and 200 km away respectively. You can get to Pau from London by train in about 10 hours, for around £180, with just one change, in Paris. From the Normandy channel ports, it's an 800km drive.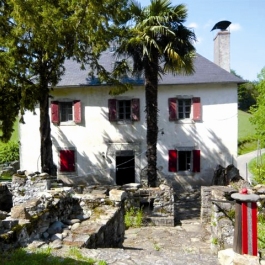 Property market

Property hunters in and around Pau divide into those looking for an apartment in a small but artistic French town with direct flights from central London, and those looking for a country property, from where they can ski, cycle and walk in the foothills of the Pyrénées. For the former, studio apartments are available from under €40,000 (£32,400), but you will need to find €150,000 (£121,400) for a smart two bedroom apartment in the more chic neighbourhoods. Gardens, if they exist at all, will tend to be shared.

Townhouses within Pau start at €200,000 (£161,900), but most buyers wanting a house will look to the attractive villages such as Lescar, which is effectively a suburb of Pau, or to rural properties.
Renovated country homes start at around €250,000 (£202,300), rising with local features such as land, gîtes, mountain views or walking distance to village shops.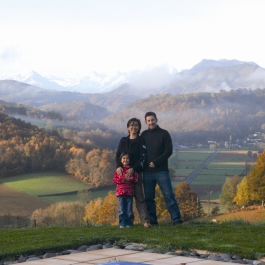 "We swapped accountancy in London for running a B&B in the mountains"

Dom and Liz Cianfarani moved to the region six years ago with their daughter Sofia (now 10), when working in London as accountants lost its appeal.

Dom loves snowboarding, so that's how the B&B idea came about. We paid €370,000 [£299,500) for the house, built in 1688 but a complete wreck – no water or electrics even. Had we understood how much work was involved, we might not have done it, but we opened in 2008, after spending another €300,000. (£242,800).

We have eight bedrooms – two are ours. The biggest challenge is budgeting: you have to be able to do the plumbing, electrics and so on yourself (though that's empowering if you can figure it out). But it's still hard to make a living that compares to a good salary. The best bit has been meeting our guests – they're outdoorsy, self-reliant sort of people, happy to get stuck in.
We're also very happy with Sofia's education in the village – indeed the general French attitude to children, which is less competitive than London. Sometimes our English guests give their children horrible food at 5pm, get them to bed at 7pm and then eat the good stuff themselves. French children eat everything, with their parents, and have lovely table manners.

www.pyreneespursuits.com / 0033 562 944 780.