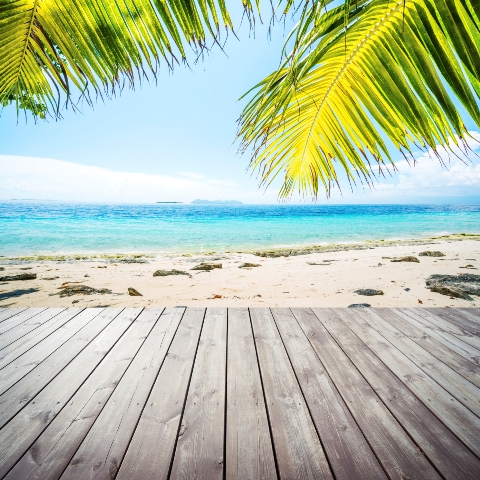 Jonnie (Brighton)
After spending the first couple of months filming abroad, I felt a little trepidation ahead of my first "Home" leg of A Place in the Sun: Home or Away?, if only for the unpredictable British weather. On the upside, my location for house-hunting was in one of my favourite cities, Brighton.
With Jasmine championing Cádiz, I knew my location needed more than just a little buzz to it – and if it's buzz you're after, Brighton has it in spades. One of the younger cities in the UK, sure it might not have a sandy beach, but it does have a growing watersports community, beachfront nightlife, a university that attracts students from all over the world, the ever-vibrant and bohemian Lanes area, and more resident creative-types than you can shake a pair of skinny jeans at.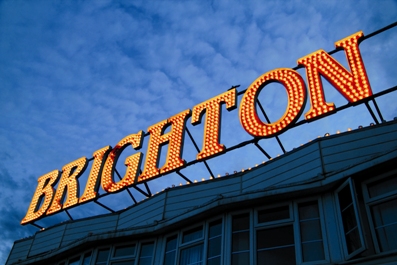 Yep, Brighton rocks. The property is rather attractive, too, with huge swaths of Regency-style property lining streets leading down to the sea punctuated with impressive squares, some with private resident-only parks. Of course, you know where this is going... it's not cheap, with housing stock seemingly in finite supply sat betwixt not the devil but South Downs and the deep blue sea. Some prices here would give areas of London a run for their money.
I'd been charged with finding our couple, Andy and Cheryl, a two-bed property with some outside space for £300,000. The favoured area was Hove – arguably the more exclusive area, and often prompting the response from residents when asked if they live in Brighton, "Hove, actually".
Of course, there had to be a compromise. One of my options was a cracking ground-floor apartment, set up on a hill, overlooking the trendy area of Kemp Town, but it was deemed too close to the hospital. Happily, a two-bed fl at just came on to the market well under their budget next door to where they were currently renting.

A great bit of luck, but could it compete with Cádiz?
Jasmine (Cadiz)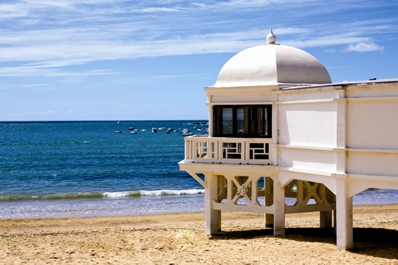 So, after the Regency terraces of Brighton, our property-hunters jetted out to meet me in the historic Spanish city of Cádiz. As an incredibly well-travelled couple, they'd decided on Cádiz as a potential holiday home location for several reasons. Number one was the weather: they wanted somewhere warmer, but not too far from the UK.
Other attractions included the history offered by one of Europe's oldest cities, and being close to the sea. Cádiz is also relatively unspoilt, meaning there are fewer sprawling urbanisations or high-rise developments than on the Costa del Sol. It is also a predominantly Spanish area. Prices in many coastal parts of Spain have crashed dramatically, but in Cádiz prices remain 26 per cent higher than the national average.
With just £170,000, it was certainly going to be a challenge to show them the size of property they wanted, in a bustling seaside location. In order to maximise what I could show them, I selected properties that were slightly over budget, with a view to negotiation.
I knew they'd like the buzz of being right in the centre of the action, so I began by showing them a one-bedroom apartment in the heart of Cádiz. Despite being smaller and more expensive than they'd ideally have liked, at £187,000, it had a lot to offer.
With the beach just a few minutes' walk away, and stunning views of the cathedral and harbour from the two tiered roof terrace, Andy could see himself sleeping up there under the stars! But both of them agreed that having more space would be preferable.
So, next we visited El Puerto de Santa María, where prices are roughly 30 per cent cheaper than in the city centre. We looked at a four-bedroom house with double the space of the apartment. It was on at £192,000, but, having been on the market for six months, the owner was open to offers. It would be an understatement to say that it was disastrous.
Andy and Cheryl struggled to find anything good to say about it, feeling that it lacked character, and the location, on a small urbanisation, had nothing definitively Spanish about it. The only time Cherryl smiled was when we were leaving.
Lastly, we headed to Chiclana, famous for its sandy beach, La Barrosa. Surely Brighton's pebbly beach couldn't compete? Within a five-minute walk, we arrived at a quaint, characterful Spanish villa with three bedrooms, and a large garden, for £179,000. Surrounded by pine trees, they were charmed by its tranquillity.
Confused by how attracted they were to this alternative to city living, they found themselves with a dilemma within a dilemma. Would it be this, a bustling city centre apartment, or would there be "no place like home" apart from the place next door to home in Brighton? You'll have to watch the episode to find out…