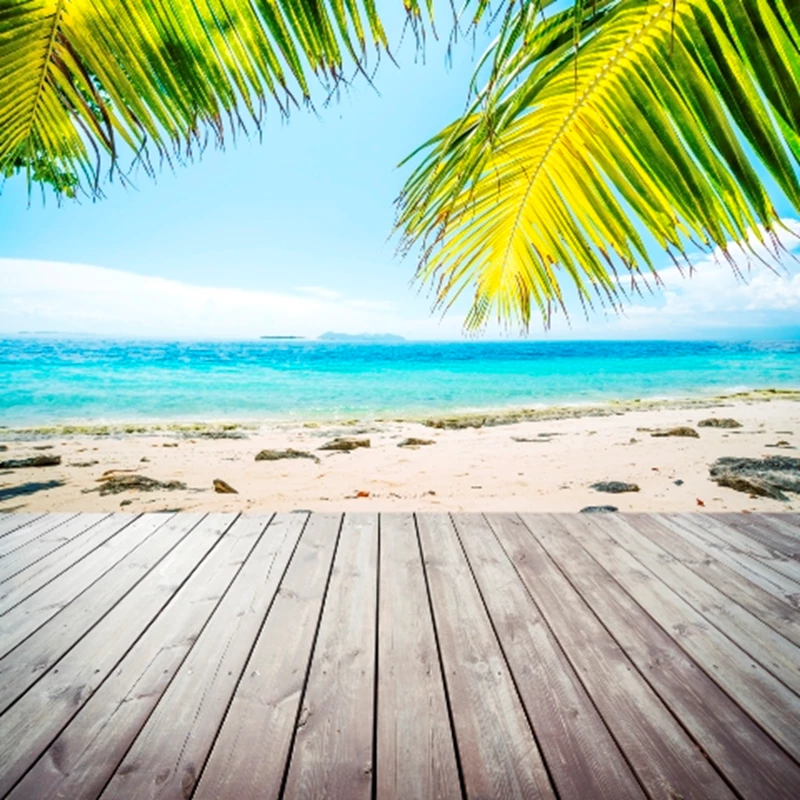 The regions of southern Italy are collectively known as Il Mezzogiorno – literally, the midday sun — and along with scorching summer temperatures they share long coastlines and important tourist sites, including Pompeii and the romantic Positano. Historically, this is Italy's poorest region, rich in agriculture but without the economically important industry of the north. Tourism in the south has some way to go: service can be haphazard and little English is spoken. Yet, many visitors are attracted by precisely this lack of sophistication, focusing on the friendliness and hospitality of southern Italians. As flight access has improved, tourism figures have increased, with house-hunters getting in on the act too, encouraged predominantly by house prices well below those of the more affluent North.

Calabria
Calabria in the south-west of Italy is a mountainous peninsula surrounded by crystalline clear seas. Direct flights from the UK arrive in Lamezia Terme or in Naples to the north. The most popular areas for second homes include Tropea and Scalea on the west coast and Roccella Ionica and Soverato to the east, offering good beaches and, importantly for many buyers, keen prices.
Buyers should exercise caution buying throughout Calabria, however. While official crime levels are low, the local mafia — the 'Ndrangheta — are notoriously active. Yvonne Menonte of Calabria Property Services (www.calabria-property-services.com) says Calabria's main attraction for international buyers is its resolutely Italian vibe, combined with affordable property and a low cost of living. "People are friendly and hospitable, and the weather is good for ten months of the year, averaging 10-15°C in winter on the coast," she says. "Yet, drive one hour inland and you can ski in the scenic La Sila National Park."
On the coast, buyers can choose from apartments in marina villages priced from €50,000 (£40,000), while in the Centro Storico, the historic centre, a traditional stone-built un-renovated home in the narrow streets costs from €30,000 (£24,000).
Menonte's advice to buyers tempted by Calabria is to use a reputable agent, employ a lawyer who speaks English, pay for a survey even though it is not required under Italian law, and obtain a full breakdown of costs before committing to any purchase.


Puglia
Down in the sun-stroked heel of Italy, Puglia is a region of olive groves lined up behind low stone walls, sandy beaches and flat, agricultural landscapes.
The local architecture reflects Puglia's history of invasions, with Baroque and Renaissance churches filled with Byzantine art alongside Moorish mansions. There's also the traditional Puglian trulli, the cone-topped stone homes found principally around Alberobello. Further south, the rich cream limestone from Lecce – pietra Leccese – has been used for centuries to construct gorgeous properties from cathedrals to farmhouses.
Access from the UK is easy, with both scheduled and budget flights into Bari and Brindisi airports. Intimate boutique hotels have opened, many in converted masserias – large, solid, fortified farmhouses surrounded by ancient olive trees. These make substantial and desirable family homes, although renovation and running costs can be steep. Landscape Properties (www.landscapeproperties.com) are selling a modern take on traditional masserias in the south of Puglia close to Otranto.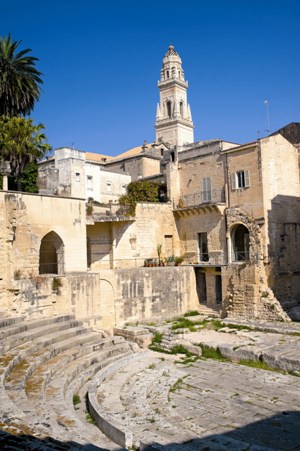 Single-storey three- to six-bedroom homes are built to order and carved by skilful local stonemasons to include vaulted ceilings, vast fireplaces and arched cloisters, with prices from €1,100,000 (£879,200). Each home sits in a minimum of five acres, ensuring owners can overlook their own olive trees and fruit plants. While Italians typically opt for modern apartments close to the sea, British buyers tend to look inland, happy in the knowledge that nowhere in Puglia is more than thirty minutes' drive from the Adriatic Sea. More affordable prices are certainly a draw for buyers priced out of Tuscany and Umbria, says Linda Travella of Casa Travella (www.casatravella.com).
"Property in Puglia is good value, starting from under €100,000 [£79,900] for rural homes," says Travella. "For €90,000 [£71,900], you can find a one-bedroom restored trullo in 1.5 acres, 30 minutes from Brindisi and 17 miles from the sea. "If you want to live right by the sea, a four-bedroom detached new-style country villa with pool at Carovigno 10 miles from Brindisi is €350,000 [£279,800]."

Basilicata
Basilicata is one of Italy's smallest, poorest and least populated regions, yet it is also a region of great natural beauty, including two national parks and a gloriously aquamarine Mediterranean coastline. It nestles in between Calabria and Puglia in the instep of the Italian boot, with access through Puglia's airports at Bari and Brindisi, both 90 minutes from the coastline.
The interior is mountainous and arid, but there's a hint of Tuscany in its rolling hills and a nod to Greece in its food and culture. Visitors can find plenty of history in the region. Matera, Basilicata's second city, is home to the hugely impressive sassi, ancient caves built into the white stone that are now a Unesco World Heritage Site.
"Prices in Basilicata are lower than in many parts of Italy, with rural properties in particular falling a great deal in value," says Linda Travella. "Resale can be difficult on these homes, so my advice is to go for coastal property. A two-bedroom apartment with shared pool in a sports resort around Lido di Metaponto is €135,000 (£107,900), and villas start from €225,000 (£179,800)."
Newly opened Marinagri (www.savills.co.uk/abroad) is a 350-hectare marina and golf development two miles from Policoro and a ninety-minute drive from Bari airport. The resort has 500 completed properties with a further 500 planned. A 97-room hotel and spa opened last year, and exceptional resort facilities include an attractive 750-berth marina, with moorings for boats up to 130 feet. There are also three restaurants, a golf course, tennis courts and an equestrian centre. Property starts from €240,000 (£191,800) for a two-bedroom apartment, and €450,000 (£359,700) for a villa with pool and garden. Owners can purchase freehold berths for up to half of the price of those in Liguria, and use Marinagri as a base to explore the southern Mediterranean.


Amalfi Coast
If you think it's rare to see many properties advertised for sale on Italy's prized Amalfi Coast, you're right. This is one of the hardest and most expensive parts of the country to source property, and prices are not for the fainthearted, warns Roger Coombes of Cluttons Italy (www.cluttonsitaly.com).
"The geography of the coast, with steep, rocky cliffs, means that all possible sites for building have been developed years if not centuries ago," says Coombes. "I am not aware of any new tourist resort developments, so available properties are townhouses and apartments in existing centres or luxury villas."
In addition, sellers are notoriously secretive, often keeping a low profile for tax reasons, meaning that many properties are never openly advertised. So if you want a second home in the coastal towns of Sorrento or Positano, or inland in the idyllic wedding-venue village of Ravello, you'll not only need deep pockets but also terrier-like persistence. Prices have been largely static for the past four years, performing better than Italy as a whole where they have fallen by around 10 per cent.
"Top prices paid last year for homes on or near the seafront were around €8,000 [£6,410] a square metre, making a typical two-bedroom apartment €800,000 (£641,000)," says Coombes. "The equivalent price in Florence, Tuscany's most expensive town, is €5,000 [£4,000] a square metre, about 60 per cent of the Amalfi Coast."

Five must-see places in Southern Italy
Pompeii
At dawn on August 24 79AD, Mount Vesuvius erupted, covering Pompeii in volcanic ash, ensuring it became a unique example of daily life. Preserved frescos and mosaic floors show how locals lived and the site has the ability to move visitors nearly 2,000 years on.

Amalfi Coast
One of Italy's most romantic and visited areas, where narrow roads provide dreamy views of the cliffs crashing down to the sea. Medieval architecture in charming towns, such as Positano and Amalfi , makes it worth putting up with the summer crowds.

Alberobello, Puglia
The Hobbit-house trulli – a low-level stone house with a conical roof dating back to the 14th century – found throughout Puglia are at their most impressive In Alberobello. The town is less than an hour from Bari airport.

Matera, Basilicata
A vast ravine where people lived from ancient times until the 1950s in homes dug out from the soft limestone walls, the Sassi of Matera are an impressive sight. Today, boutique hotels have opened in renovated areas, bringing more visitors to the Unesco World Heritage Site.

Lecce, Puglia
Lecce in southern Puglia is worth a visit for its gorgeous beaches and seafood restaurants alone, but visitors shouldn't miss its fabulous architecture. Known, possibly optimistically, as the Florence of the south, the mix of Roman ruins, Greek heritage and Baroque architecture makes this one of Puglia's most beautiful cities.