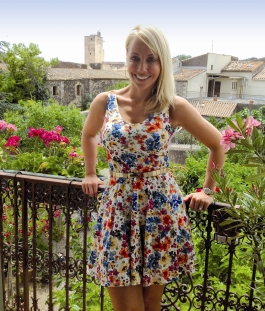 "I've been searching for a renovation project in France for some years, and now the Languedoc is top of my list."
Hello, I'm Laura Hamilton, who you may have seen presenting the new series of A Place in the Sun that began in February 2012 on Channel 4.
Back then, I had a fantastic time covering Spain and the Canary Islands for the winter sun episodes. I've just been filming in sunny south-west France, covering the Languedoc-Roussillon region.
Yes, I'm delighted to be joining Jasmine Harman and Jonnie Irwin in presenting the brand new series of A Place in the Sun: Home or Away?, and, having bought and sold eight times in the UK, I was really excited to be looking at property in France.
It's a country in which I have wanted to buy a house for some time, and, after seeing a recent report predicting that the property market is about to fall by around 40 per cent, it sounds like it's a good time to buy.
Like many of the house hunters I have met who are wanting to purchase there, I am attracted by the laid-back lifestyle on offer and the old stone character properties among the vineyards, with a bit of land.
I have been trawling the internet for a few years, looking for a renovation project in the Charente-Maritime region, but after my recent trip to Languedoc I have discovered a hidden gem, and another area is on the list to put in to the search engine. Unsurprisingly, France is still a hugely popular place for us Brits to buy abroad.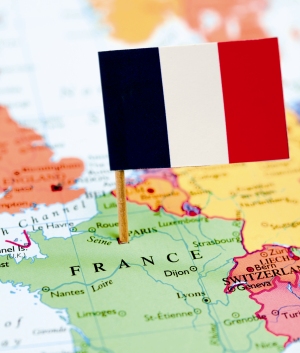 Why we love France
It has fantastic accessibility from the UK by road, rail and air, the climate is good and there are still plenty of bargains to be had. Thankfully, the former president, Nicolas Sarkozy, was forced to drop the idea of tax on French holiday homes, which has not only brought relief to those who have existing second properties but has enticed people back who had been put off by the idea of buying in France. Under President François Hollande, there is talk of a potential increase in the capital gains tax on building land, but all we can do is wait and see.

In love with the Languedoc
The Languedoc-Roussillon area has long been regarded as France's best kept secret for buying property. The region boasts some of the prettiest villages in France, the climate is similar to Provence, and, with great access to the Mediterranean and the mountains (the Pic du Canigou, with its snow-capped peaks, dominates the southern skyline), it's surprising that property can be up to 50 per cent cheaper than Provence.
Perpignan (the capital of the region) is home to the airport, and, with regular flights serving the UK, it makes for a fantastic place to invest in a French property. For a three-bed home you are looking at a range from £180,000-240,000.
On this trip, my property search started around the areas of Ceret and Prades (just over the border from Spain), continued to Limoux and Quillan, and finished in Agde and Béziers. A property owner I spoke to in Ceret was prepared to take an offer on his property for £80,000 under the asking price; yet the owner of a property I viewed in Quillan was only prepared to drop by £5,000 - demonstrating there is no hard and fast rule about making an offer. Each vendor is in a completely different situation.
But my research proves there really are some amazing bargains to be had. As a general rule, what I found was that property prices in France have fallen on average by 30 per cent since the boom back in 2007, and now could well be the time to think about buying that property in south-west France, in an area you had not even thought about before.

Two gîtes and a vineyard: 276K
My favourite property was in rural Bessan, where I discovered a two bedroom 200-year-old French stone house, with 2.5 acres of land and an attached barn. There was enormous scope to renovate and extend the main living accommodation. In addition to the main house, the property had a separate two-bedroom gîte and another outbuilding that could make another one.
All of this came complete with its own private vineyard (producing 5,000 litres of wine from the Merlot grape each year) and was on the market for just £276,200.
With a generous £150,000 spent renovating/developing this property to a high standard, it could have given someone a very special home and a couple of amazing business opportunities. At the peak of the market in 2007, this property would have been valued at £500,000, and that was in its current state.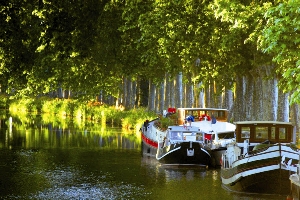 A town to watch
Villeneuve-Lès-Béziers (4km from Béziers) stood out for me. With 3,850 inhabitants, a pretty town square providing all of the amenities you could possibly need (including local weekly dance classes), and some typical French bars and restaurants along the idyllic canal, this gorgeous place has some lovely little three-bed houses for sale £160k-220k. Only 15 minutes' drive to several beaches, I imagine it's a hotspot in the peak season.
Laura's top three cash tips
• Remember you pay for position. While chatting to one of the estate agents I met in Quillan, he made a fantastic point that he said lots of people don't think about. When buying a property that is within close proximity to a large town like Quillan, the living costs will be considerably higher. For the privilege of living close to the town, you have to pay higher rates, in a similar way that council tax varies in different boroughs in the UK. However, in France, just living 1.5km away can make an enormous difference, sometimes costing as much as 75 per cent more.
• Use a currency broker. The euro is changing so frequently at the moment, so be sure to get a currency exchange specialist on board as soon as you have agreed a price on a property. You don't want to get any nasty surprises, should the exchange rate change.
• Budget for purchase costs. If you are a cash buyer, expect to pay around 6 per cent in fees; if you need a mortgage, it could be nearer 10 per cent.