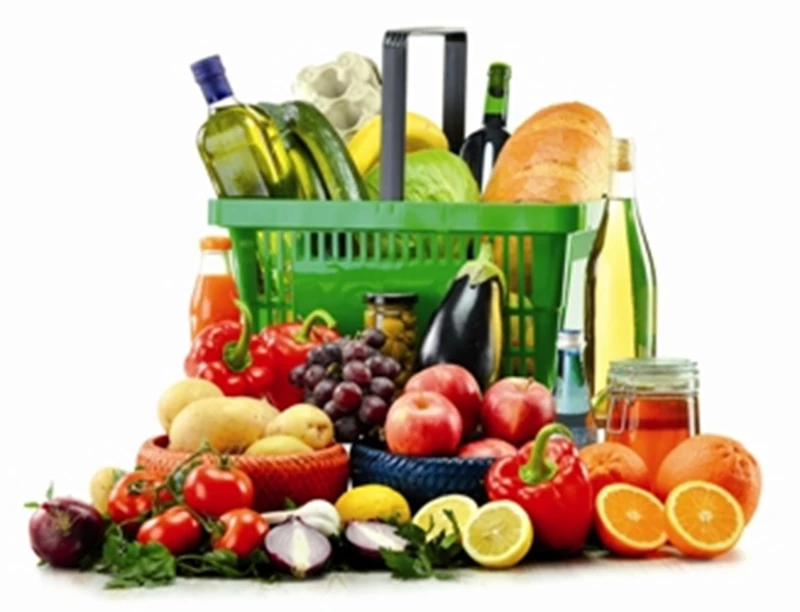 Every month readers tell us how they are drawn to Turkey because of the cheap cost of living. With UK pensioners losing tax-breaks in the recent Budget, Liz Rowlinson takes a closer look at living expenses in Turkey...

Shopping basket: How does Bodrum weigh up with the UK?

Bodrum market

Loaf of bread 1TL: £0.35
Litre of milk 2.9TL: £1.00
Litre of water (19 litres/4.5TL): £0.08
Bottle of local wine 12 TL: £4.20
Litre of olive oil 9.5TL: £3.36
Kilo of tomatoes 4TL: £1.40
500g of ground coffee 11.99 TL £4.20

Total: £14.59


UK supermarket

Large bloomer £1.20
Litre of milk £0.89
Litre of water (9 litres/£3.66) £0.40
Average bottle shop-bought wine £4.50
1 litre of olive oil £3.99
Kilo of tomatoes £1.99
454g of ground coffee £4.69

Total: £17.66


The monthly Bodrum budget

Grocery shopping £200-240
Utility bills £105-140
Family private healthcare £67
Council tax £5.83
Broadband package £15.84
Home insurance £12.58
Misc (eating out, car costs etc) £500
Total: £1,000-£1,200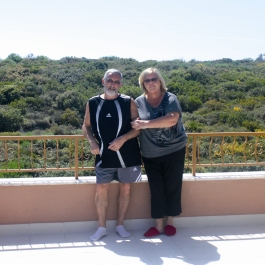 "We considered moving to Spain but realised our money would go further, both in terms of the house we could afford to buy and the cost of living. We spend 40 pounds on our weekly shop at the markets"

Next year over-65s will lose a century-old income tax break that means they pay tax on a lower threshold than workers.

The so-called "Granny Tax" will mean that some pensioners could be nearly £300 a year out of pocket, not taking into consideration the rising cost of petrol, utility bills and even fresh fruit and veg (if the drought continues).

The cost of a weekly shop in the UK has risen considerably over the past couple of years so it's not surprising that, against a backdrop of paltry interest rates on savings, British retirees are looking overseas for a better quality of life.

After a couple of years of a strong Euro against the pound, countries without the single currency – like Turkey - have also had extra appeal. A combination of climate and affordable cost of living have provided this for couples such as the Halls who have relocated from Stoke on Trent to Altinkum on Turkey's popular south-west coast. They bought a four-bed duplex apartment for £47,000 in 2005 and are about to upsize to a villa in the same area.

"We considered moving to Spain but realized that our money would go further, both in terms of the property we could afford to buy and also cost of living," says Pat, 61. "Like everywhere, some things are more expensive than others, but generally things are a lot cheaper.

Weekly shop: £40

"We spend less than £40 a week on our grocery shop, because local fruit and veg is very affordable at the local market – a lettuce is 30p for example – and a loaf of fresh bread at the local bakery is about 24p." She says that whilst meat and imported goods are more expensive, eating at local cafes is also good value.

"An English coffee at our local café will cost 80-90p – local chai is about 40p – and a pide [Turkish pizza] there will be 3-6 Turkish lira (TL) - £1-2- and you'll get a free salad, starter and coffee thrown in."

Their other monthly bills are also generally much lower than they would be in the UK. "Our water bill is peanuts - £3-4 a month; our electric bill is slightly dearer at £10 a month; and our landline phone bill is very affordable at about £5; but unlimited broadband is about £17," says Pat.

Healthcare – a big consideration for retirees abroad – has also been relatively affordable. "Being residents we are eligible to go to local hospitals and medical centres which charge one-off fees for different types of treatment.

Affordable healthcare for residents

"A one-off visit to our GP might cost 80 lira (£28), or the cost for an X-ray is 20 lira (£7), so we haven't felt the need to purchase private healthcare," says Pat.

Incidentally, British expats have a choice when it comes to healthcare, opting to pay as you need it (like the Halls), join the Turkish government's new SGK Healthcare scheme introduced earlier this year (a contribution-based system, see www.ukinturkey.fco.gov.uk for latest updates) or pay for private healthcare.

In contrast to healthcare, cars are relatively expensive to buy and run. Road tax on their Volkswagen Golf is 250 lira (£88) twice a year, with car insurance 500 TL (£177), and mandatory traffic insurance 100 lira (£35) a year.

"If, as a foreigner you both drive a car you have to both buy insurance, separately, unlike local families who just pay once for all drivers," says Pat. "It would be a lot cheaper using the great local buses, or dolmus, which we did do for first few years," she adds.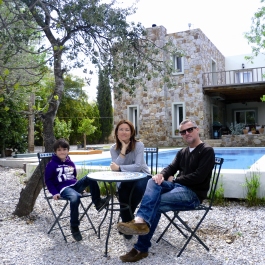 "Luxury cars are expensive, utility bills can be high in winter but mobile phone costs are falling, plus council tax and home insurance are much lower here"


Buying a car is expensive in Turkey, according to Darren Edwards, a former business owner from Haslemere, Surrey, who has retired early to Bodrum in Turkey. "Most people drive ordinary cars here because the tax on expensive cars is so high," says Darren, 50, who lives with his Turkish wife Nagihan and son Tan, 8, in a four-bed villa in Bitez. "A Range Rover that would cost £28,000 in the UK costs £100,000 here in Turkey," he reports.

"But then again one of the reasons I prefer living in Turkey to the UK is that you don't have to wear fashionable clothes, or drive the right car, I've learnt to live a different way here. Of course Bodrum can be expensive if you eat out in the wrong parts – in places like Turkbuku [an enclave for wealthy Turks] you pay celebrity prices, but we live on about £1,000- £1,200 a month as a family."

Dabbling in a little holiday rentals business, renovating the odd house, and "a bit of investment" keeps Darren busy enough when he's not playing around in his boat or spending time with the family.

The Edwards family share the cost of some typical staples but spend about 150-200 TL (£50-70) on their weekly grocery shop.

They also give an insight into the cost of education. After attending a home-schooling cooperative that his parents set up in conjunction with some fellow expats for two years, Tan now attends a local school each morning and received private tuition in the afternoons. Lessons include science, Spanish and karate. "Tan has private English lessons for 30 TL (£10.50) an hour from a former London-based tutor in readiness for him attending the new branch of TED College [a Foundation High School in Ankara] which is opening in Bodrum later this year.

"Fees are 15,000 TL a year (£5,300)." With the average private school fee in the UK now £13,200 a year and private tutoring at this age around £17-22 an hour, further savings can be had, although clearly there isn't the choice available in Turkey there is here in the UK.

Again, the Edwards family find certain services a bit more expensive. "Utility bills can be high during winter and mobile phone costs used to be outrageously high but the arrival of Vodafone has made things more competitive," he says. " But council tax - at 0.50 per cent of a property's value works out at 200 TL (£70) a year - is vastly lower than in the UK."

Buildings and contents insurance for their home, at 430 TL (£151) a year is also much lower than UK comparables; the Edwardses' comprehensive private healthcare costs 2,300 TL (£519) a year.