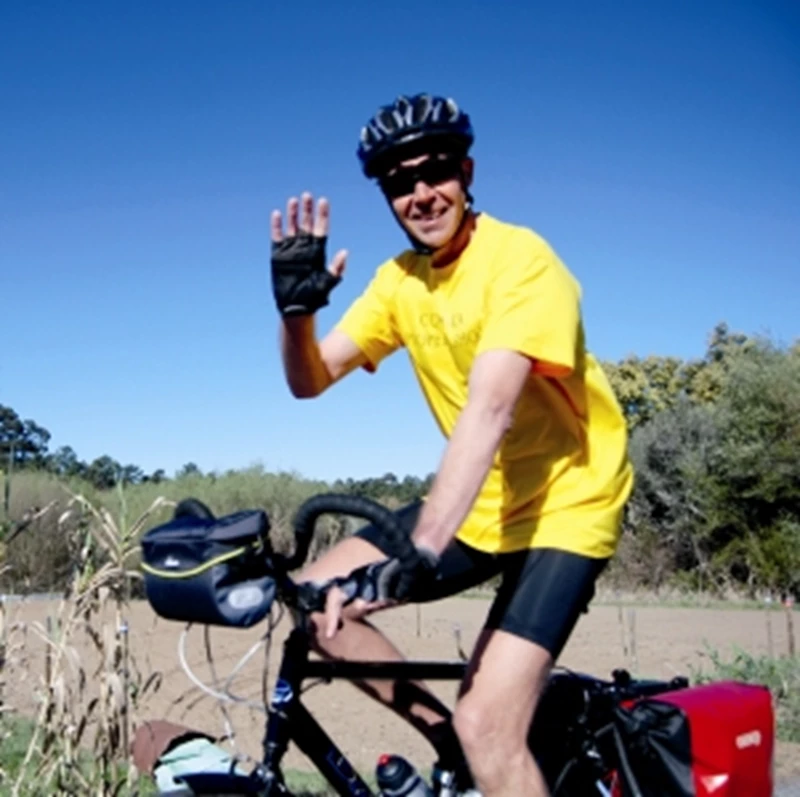 I was in the RAF as a training manager for 22 years and loved living abroad
I'd reached the point when I could retire with a lump sum and when I met Cheryl we decided to look for a place to live a bit more of a relaxed lifestyle.

It was A Place in the Sun magazine in 2006 that gave us the idea for Portugal
We'd considered Spain, Florida, Cyprus, but after reading about the Silver Coast in "best places to invest" we got in the car, ended up in this region (about 50 miles inland) and bought a house within 10 days.

The Beiras area is known as the "Tuscany of Portugal" – rolling green hills, very rustic and still authentic Portuguese
The scenery is amazing, and I love the feeling of back to nature, being able to roam across the fi elds with complete freedom.
In Portugal it's the opposite to the UK: it's cheaper to live in villages because most (local) people want to live in the towns
We bought a house in a village near the market town of Lousa for £96,000. We've since added two beds and a bath so we can run it as a B&B, letting out three of the rooms and living there ourselves. I've always wanted to run a B&B and business is beginning to pick up (it's listed on www.coimbrapropertyshop. com).

When you retire at 41 it's not time to put your feet up
Whilst seeking more of a laid-back lifestyle we sought a balance. My military pension covers our living expenses (it's much cheaper here than the UK) but we want to keep travelling and want some income to keep things ticking over.
Our pop-up Indian restaurant has been an instant success.
We spotted a gap in the market – Portuguese food is quite bland like British fare – and after handing out some free samosas at a car boot sale we gained a regular client base straight away. Cheryl learnt to cook Indian a few years ago and every Saturday night our home turns into a restaurant.

Fitness instructing is also in its infancy here.
I ran gyms on air force bases as well as personal training on the side and I wanted to transfer that to Portugal. We converted the garage into a gym and I now have a mix of expats/local clients. Most expats are of retirement age but I also do weight loss programmes.

I'm [currently] doing a sponsored bike ride from Portugal to my home town of Bridlington to raise money for charity.
I wanted to make it challenging so I'm cycling for at least 100 miles a day, with no days off, from April 15th. Two thousand miles should take me around 25 days. The money goes to Plan UK which helps children in the world's poorest countries.