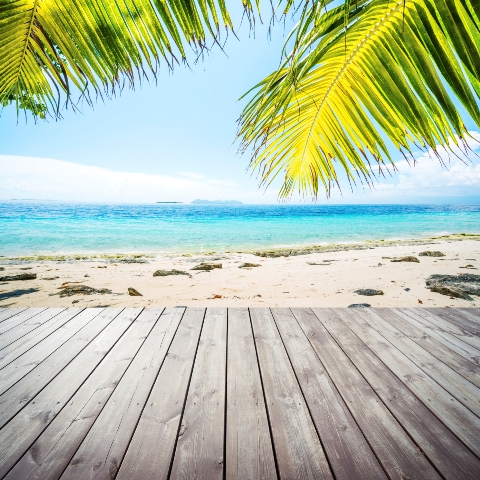 A new luxury development located behind Ibiza's Town's marina is attracting interest among super-rich buyers due to its unique design and prime location.
The 'Life Marina Ibiza' development comprises two buildings designed by world-renowned French architect, Jean Nouvel. The first, Las Boas de Ibiza, is based on a feather boa and offers 179 apartments, each with huge terraces and brightly coloured balconies with panoramic views of the Mediterranean, Ibiza Old Town and the island of Formentera. The second, Patio Blanco has 107 properties, all with terraces and is designed so that it appears float on an island of water.
Both buildings benefit from stylised gardens - the intention of which is to "blur the line between nature and the artificial".
A one-bedroom apartment in either project offers a floor space of 65m2 while the project's penthouse is set over an impressive 300m2. Prices start at a hefty €1,174,800 but despite the high price tag, Lucas Fox are confident in the project's success, especially as property in Ibiza has not suffered the results of the economic downturn as sharply as mainland Spain.
"We are very optimistic that the unique qualities of this development and the healthy Ibiza property market will allow us to quickly sell the remaining units," commented Alex Vaughan, Director of Lucas Fox.
"Our Ibiza operation has been gaining strength and, as has been shown in our latest market report, the higher end of the market in Ibiza remained stable throughout 2011 and there appears to be ever increasing interest in luxury properties across the island. We feel very confident we can transfer our success with foreign investor clients on Ibiza to the Life Marina project."
Search for property in Ibiza
Read our guide to buying a property in Spain