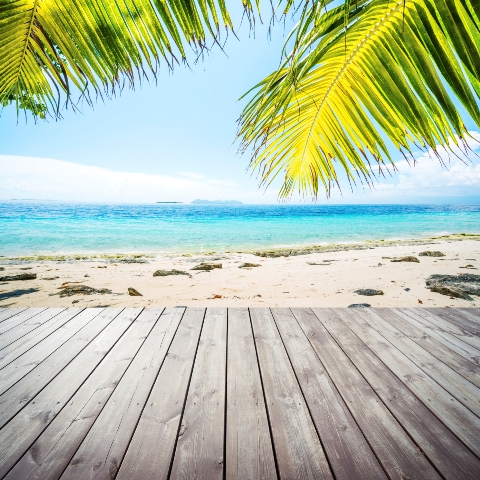 Nassau?
The capital city of the Bahamas, Nassau dominates the small (21 by 8 miles) island of New Providence. Although only a 35-minute flight from Miami and filled by American businesses and cruise-line passengers, it retains a British colonial ambience (in a good way), with police officers in starched white uniforms, a cricket pitch in the city centre and reminders of British influence carved into its walls.


The British connection
Columbus "discovered" the Bahamas in 1492 and sold the native, peace-loving Lucayans into slavery, leaving New Providence uninhabited. So we needn't feel too sorry for the Spanish when, after the British arrived in the mid- 1600s, the island became home to a thousand or more pirates, preying on the Spanish gold ships. Expats then included Blackbeard and Anne Bonny, but by the 1720s law and order arrived and in the 1780s a large influx of American loyalists to the British crown, along with their slaves.
When the British banned the slave trade, the slaves were freed and joined those released from captured slave ships. Today the population is around 85 per cent black, 12 per cent white and 3 per cent Creole. The islands gained independence from the UK in 1973, but remained in the Commonwealth, with the Queen as head of state. Prince Harry had a rapturous welcome when he visited this year.
British residents
In Nassau Cathedral, you can read moving memorials to British families killed by shipwreck or yellow fever in the early 1800s, and make out graffiti carved by Royal Marines on the castle walls. Long after the pirates left, there remained a shadiness to some of the Brits in Nassau, enriched by smuggling booze during American prohibition. Then the Duke of Windsor and Wallis Simpson, with the duke as governor, were foisted on them during the Second World War. Residents include Sean Connery, who has a house in Lyford Cay.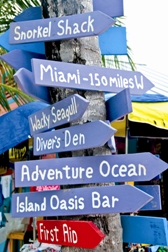 Nassau today
Nassau has a population of nearly 125,000 and an economy based on tourism (60 per cent of GDP) and banking (30 per cent). The Bahamian dollar (BSD) is pegged to and equivalent to the US dollar. Despite all the commerce and the British/ American influence, there is still a relaxed, easygoing Caribbean vibe, known as "island time". The centre of Nassau is buzzing in the daytime, but has a reputation for being dangerous after dark. Being so close to the US coast, New Providence is a playground for Americans, with huge developments including Paradise Island, known as "Vegas-by-the-sea" (where Chandler and Monica had their honeymoon in Friends) and Cable Beach. The island has all the tourist facilities you could need, including yacht charter, golf courses, tennis courts and spas, with fine sandy beaches and great diving. Cruise ships drop thousands of passengers off each day, filling the shops and the tourist haunts including the castles, Sea World, Pirates of Nassau and the Adastra gardens.


Tax advantages
There is no income tax, capital gains tax, VAT or sales tax in the Bahamas, though there is national insurance and property taxes including stamp duty of 8 per cent on properties above $100,000 (£62,900), split between buyer and seller, and real estate tax of up to 1 per cent on owner-occupied properties over $250,000 (£157,300), or 2 per cent on holiday homes. However, buyers paying more than $1.5 million (£944,000) can also apply for economic residency status, which can lead to tax benefits in their home country.


Getting there
British Airways has direct flights from Heathrow to Nassau from £770 return, taking nine and a half hours. There are also dozens of connections via the US, with flights of two to three hours from New York, Washington and Boston.
Climate
Nassau has a tropical monsoon climate, with brief but heavy rain in the summer months along with sweltering average highs in the low 30s. Winters are drier but still warm, with average lows of 17ºC


The property market in Nassau

The property market took a serious knock in 2008 (between 20 and 35 per cent), from which it has steadily recovered. Building has starting again, including on the $3.5 billion (£2.2 billion) Baha Mar development at Cable Beach, which will have a golf course, half a mile of beach and the Caribbean's largest casino. Although the gated communities are popular, you can avoid high prices and still find great properties for under $300,000 (£188,800). Nick Damianos of Damianos Sotheby's says: "As an economically and politically stable country with high per-capita GDP, prices are likely to stay high.

Downtown Nassau is not really a residential area, but it's not necessary to live in a gated community (as the crime rate in the Bahamas is much lower than most Caribbean countries), but many foreign purchasers feel more comfortable buying in a gated community, particularly if they are only using the property as a vacation home. Entry-level prices are around $500,000 (£314,700) for two-bedroom condos in a good area. The four best communities for British buyers would be Old Fort Bay, Lyford Cay, Sandyport and Ocean Club Estates. All are gated communities within 15 minutes of downtown Nassau, with great amenities and beaches, marinas and waterways for keeping boats.

Boating is a big part of the lifestyle in the Bahamas, so being able to keep a boat at your doorstep is a huge bonus. One of the most interesting developments is Old Fort Bay, with a marvellous beach, lush landscaping and wonderful architecture. The community club house is a restored 17th-century fort that sits on a bluff overlooking the beach. It is truly magical.