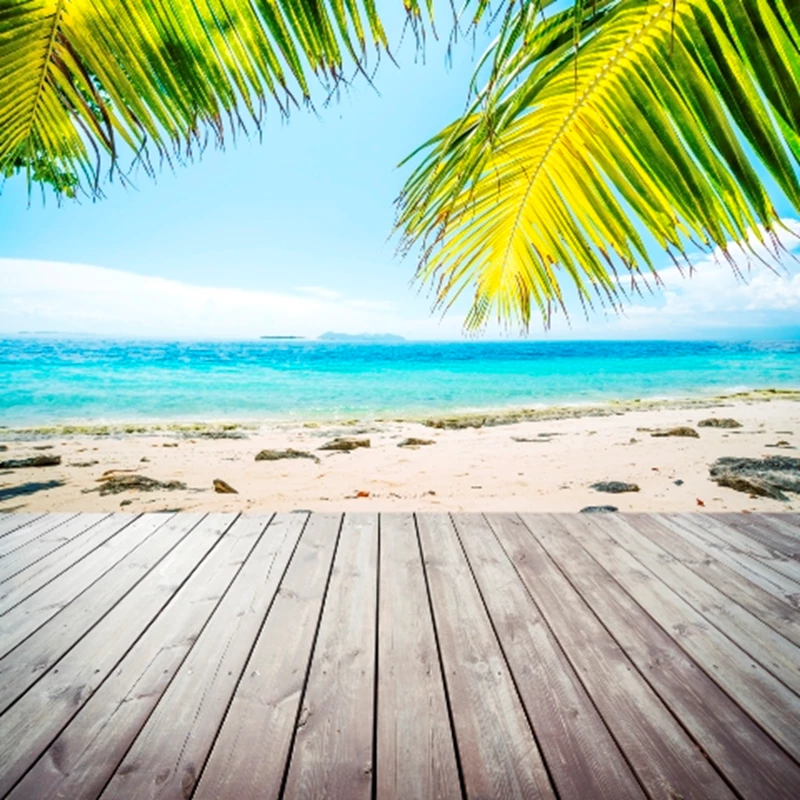 Densely populated and efficiently compact, the Mediterranean island of Malta is quietly flourishing, with grand new schemes fuelled by a melting pot of foreign buyers and robust local demand.
In a Europe riven by austerity measures and economic turmoil, the island of Malta remains very sure of its little place in the world.
Occupying just 122 square miles south of Sicily, but home to 410,000 people, it is one of the most densely populated areas of Europe. Yet it's got one of the lowest unemployment rates – only 6.5 per cent – with no visible signs of any poverty or crime, so it certainly feels a safer place to inhabit than its southern Italian neighbours.
Some of its historic central villages feel a bit like Sicily with affluence, with their elegant townhouses and ancient houses of character, yet prices are considerably higher in Malta.
The global downturn has not dented prices, only one developer has gone bust since 2008 and various ambitious new developments are sailing ahead, attracting an international mix of buyers alongside historically strong domestic demand.
Last year was a record year in tourism terms, too, as visitors flock to this compact little island where you're never 15 minutes from a beach, a coffee remains below €2 (£1.67) and a swanky new shopping mall contains the likes of Debenhams, Next and Mothercare.
With its Arriva buses, three-pin plugs and widely spoken English, its familiarity is also appealing for those who make a permanent move to the country, attracted by the benign tax regime. As Pierre Mifsud of EMD, a Valletta-based specialist relocation company says, "it's very easy to settle down and adjust here. The civil service, education system and legal process are all based along UK lines".
What's more, there are plenty of flights from the UK, including Air Malta's extra summer charter routes from regional airports from May 1. But if you are contemplating buying a property in Malta for a second home or permanent residence, where should you go and what should you buy?
The hub of the island's tourism and commerce is based around Sliema, St Julian's and the Three Cities on the north-east coast (Senglea,Vittoriosa and Cospicua) – and this is the best area for buy-to-let. If you are one of the dozens of expats working in Malta for financial services companies such as HSBC, i-gaming businesses or in healthcare – or a yachtie seeking a handy marina – then this is where you generally want to be: in a high-spec turnkey apartment with amenities on site.
It's built-up, congested with traffic at times and buzzy year-round, and it is also the site of the island's flagship new projects. Take Tigné Point, the mixed-use development being built on the tip of Sliema on 30 acres of old British land. The masterplan – started in 2000 – includes retail (The Point, with a Debenhams, and a football pitch on its roof), cafes, office space and a marina on nearby Manoel Island – and 385 apartments.
So far, 95 per cent of the apartments released have been sold. The buyers are of a mix that is repeated among the new-build projects across the island: around 55 per cent are Maltese, and the rest are Scandinavian, British, South African and Russian.
Entry level is €235,000 (£196,000) for a 63m2 one-bed apartment, but you are getting high-quality build plus the "convenience of proximity", according to its sales and marketing supremo, James V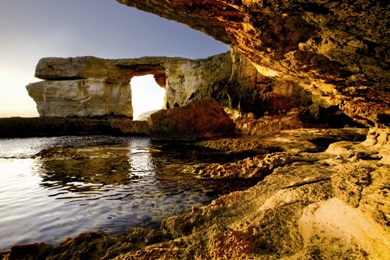 assallo.
"In other places, you have to travel 90 minutes to get to your boat, but in Malta all that saved travelling time translates to extra leisure time, which is why it's so popular," he says. Prices go up to €2 million (£1,668,450) for a 550m2 four-bed penthouse with views of Valletta and the seafront, but you can get two-bed seafront apartments for €700,000 (£584,100).
"Rental returns are amongst the highest on the island at 4.5-5.5 per cent," he says, adding that the older, semi-retired tend to go for the seafront apartments – reselling at €1 million (£834,400) – and the younger crowd for the more affordable units around the central car-free piazza.
Next door is another huge project, also built on the old site of a strategic coastal peninsula: Fort Cambridge. Also like Tigné Point, it is an SDA (Special Designated Area, with no restrictions for overseas buyers), but it lacks the retail dimension. Seventy per cent sold, the contemporary-style 20-storey apartment complexes offer views over Manoel Island, and three-beds start at €428,000 (£357,100), going up to €1.9 million (£1,585,200) for a penthouse with a pool.
For something a little smaller in scale, The Trend, also on the Sliema waterfront, offers three-bedroom apartments with street views from €300,000 (£250,300), but the price jumps to €1 million (£834,250) for one with sea views in this prized location. In St Julian's, there are yet further options for hassle-free new-build complexes. Pendergardens is a mixed-use development at the heart of the financial hub of the island, on the site of an old telephone exchange.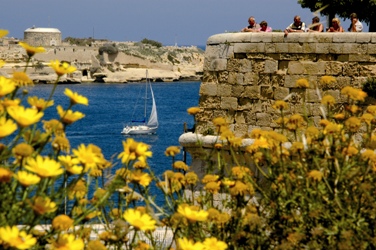 Of the 150 apartments released so far – radiating from a central piazza – 127 have sold, with three-beds currently available from €260,000 (£216,900). "They offer great value," says Douglas Salt of Frank Salt Real Estate, the island's leading estate agency chain, who rents one out to a local worker "Maltese buyers love St Julian's/Sliema." But remember, like all new-builds in Malta they don't come with a kitchen, so budget for another €5,000 (£4,170) or so.
The historic city of Valletta – bombed heavily during the Second World War – is also popular with short- and long termrentals. It featured highly in a recent survey of European city hotspots by www.holidaylettings.co.uk and is the designated European Capital of Culture for 2018.
"It is an excellent place to invest, but you must pick the right spot," counsels Stanley Bonello of Frank Salt's Fgura office "Draw a line from the entrance of Valletta to the Presidential Palace, and anywhere below is good to buy, especially streets such as Republic and Merchant," he counsels. "A renovated 60m2 one-bed will cost around €100,000-£110,000 (£83,450-£91,800), or one that needs work from €80,000 (£66,750), though these are hard to find now."
If you want move away from the hub of the island for more breathing space then you need to head either east or west up the coast – or inland. Designated "villa" areas – where plots tend to be around 500m2 with a 20 per cent build footprint – include Madliena a little west and inland. Here villas might cost around €3 million (£2,502,400), according to Douglas Salt, "although you might get one built in the Seventies for around €800,000 (£667,150), which you can gut and rebuild for €150,000 (£125,000).
"Villas come at a premium in Malta, as there's not much space." At Madliena Ridge, 16 villas have been built in a contemporary style. Half have sold as "shells" for around €1 million (£833,900; ).
There's also the Santa Maria estate in Mellieha – further north-west – the Beverly Hills of Malta with its stunning views up the fertile valley and down towards the sea. Here, a three-bedroom semi-detached villa with a huge open plan living room opening on to its pool terrace is for sale for €910,000 (£758,750) through Frank Salt. The interior has been beautifully styled by the English owners, and there is a high-tech kitchen, exterior pool shower and three-car garage.
Mellieha, much greener and more tranquil than the St Julian's hub, is "the Gozo-ish end of Malta, much-loved by the British market but viewed as a little cut off by the Maltese [who don't like driving far]," according to Salt. For lighter purses, the Tas-Sellum apartment complex – from one of the island's leading developers, Tumas – offers new one-bed units from €158,000 (£131,750) and two-beds from €220,000 (£183,450; www.tumasdevelopments.com). The 128 apartments – 80 per cent sold – are built into the steep hillside of the seafront site of this relaxed resort area, with one of Malta's best sandy beaches.

Of a similarly laid-back resort feel is Marsascala at the other end of the northern coastline, and units at Tas- Sellum's more affordable sister development, Ta'Monita, cost from €105,000 (£87,550). This former fishing village appeals to a younger crowd. You can also get a two-bed apartment in need of a refurb for €90,000 (£75,050). You could also head inland if you want a village home, or an original "house of character".
Houses of character can be 400 years old, with 2ft-thick stone walls, configured around a central courtyard, straight off the narrow streets of the old towns of the interior. Originally with exterior staircases and small windows, they can be a little dark, and outdoor space is minimal, but some people love these properties oozing with ancient charm that command a premium, despite the onerous upkeep issues and costs. In the ancient Silent City of Mdina, houses rarely come up for sale, but Frank Salt are selling a tastefully renovated three-bed one for €460,000 (£383,650).
Or, in the small town of Qrendi in the south-east (where Brad Pitt and family stayed in a €3.7 million [£3.1 million] farmhouse last year), you can get a charming two-bed one for €260,000 (£216,800); or in Balzan a three-bedder for €350,000 (£291,850). A great compromise if a house of character is too authentic for modern needs is an original townhouse, dating from the 1850s, Victorian in style, with internal stairs and a courtyard garden.
Frank Salt are selling an attractive one, with stunning original tiled floors, for €375,000 (£312,150), with three bedrooms and a rooftop ripe for a terrace.


Case study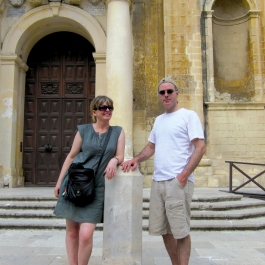 "We sheltered from the rain in an estate agents and ended up buying in Malta"
Vince and Pamela Ward bought a two-bedroom resale apartment for €130,000 (£108,400) in a harbour front complex in Senglea, one of the "three cities" in the north-east in December 2011.
"We'd been on holiday in Malta and hadn't even considered buying a holiday home but one day we were sheltering from the rain in an estate agency [Frank Salt] and ended up chatting about opportunities there," says David, a 50- year-old barrister from Northumberland. "We had a look around and were really taken by the location of the block on Dockland Creek, one of Malta's most beautiful harbours.
"Of course the usual factors also played a part: access to local amenities, public transport, restaurants – plus the price was very reasonable too. "We found the buying process much more personable than in the UK, there is no anxiety about gazumping because you pay a deposit after making an offer.
"With English an official language, the process was also very smooth. "We intend visiting with the family and without, and then renting it out when not in use www.holidaylettings.co.uk "


Maltese must-know
Kitchens aren't included in new-builds
Stamp duty is 5 per cent
Allow 1.5 per cent for legal/notarial fees
Agent fees (paid by vendor) are a standard 5 per cent plus VAT
A flat tax rate of 15 per cent is available to certain residents (seek specialist advice to plan your finances/residency type)


Get up and...Gozo?
If you like the more rural side to Malta – in the west – then perhaps you should consider its laid-back and hillier little sister, Gozo?
Many Maltese have second homes here because of its sleepy feel (and easy access from Malta, known by Gozitans as the "city"), it boasts the best beach (Ramia Bay) and there aren't all the big new developments that are ongoing across the channel.
"There are five or six new developments in Gozo – one at a great location at the entrance to [main] Mgarr harbour, with prices from €825,000 (£684k); or there's a much lower price point at a sister development at San Lawrenz at the far west of the island – prices from €185,000 (£154,250)," says David Pace of www.move2gozo.com.
"But the largest new development is Fort Chambray - also in Mgarr, with views of Comino - with prices from €174,703 (£145k) for a two-bed apartment. "However typically buyers go for farmhouses for their rustic character, with prices in their €200,000s (£165k+) to €3-€4 million (£2.48m-£3.3m). You can get a nicely renovated three-bed farmhouse for €350,000-400,000 (£291,900-£333,600)."
Two "keenly priced" options include a fabulous three-bed 250-year-old farmhouse in Munxar, with a pool for €299,000 (£249,350); or a four-bedrooom new home built in rustic style and stunning finishing (below, left) at Xaghra for €349,000 (£291,000; both www.move2gozo.com).