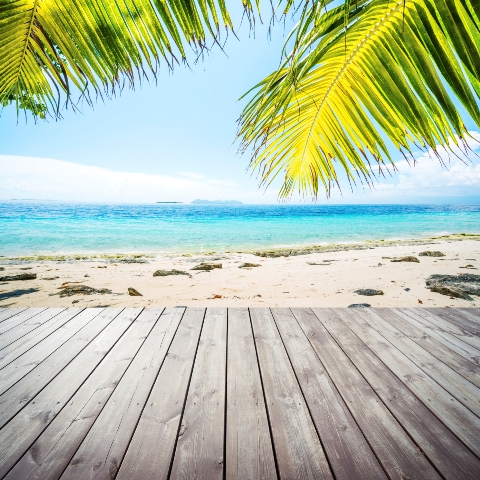 Australia has long topped the list of the most popular places for Britons to emigrate, and it's easy to see why: it has a similar culture, there's no language barrier, the weather is much warmer and there's that amazing outdoor lifestyle of beaches and barbecues.
In the past, when the pound was stronger – it is currently at a 27-year low against the AUD$ – many Brits found they could sell their home and fund a very comfortable lifestyle in Australia. A Place in the Sun's recent online survey shows that aspiration still burns bright. Robert Williams, director at the Australia Migration Forums – which runs the popular PomsInOz site – confirms this. "There's no doubt that over the past two or three years, there's been a plethora of factors which have made the migration journey more difficult," he says. "But, anecdotally at least, the desire to emigrate to Australia seems to have increased. For January 2012, visits to the forum were up over 55 per cent on the same time last year."
It is now even more essential that anyone contemplating a new life Down Under goes there with their eyes wideopen, having done their research – and their sums. Because the reality of a move to Oz is perhaps a little different from the dream that took root after the Second World War, when the so-called Ten Pound Poms – which included Australia's current PM, Julia Gillard – headed to the other side of the world for a better life.
I saw this first-hand on a recent trip to Australia. It was my first visit there for almost three years, after moving to the UK from Brisbane ten years ago for a two-year working holiday, and last year becoming a British citizen. I now live in London – hardly a cheap city – yet I was astounded at how much everything cost in Queensland. After (perhaps a little too loudly) expressing my displeasure at the $3.70 (£2.50) cost of a can of Coke at the local chippie, I got chatting to some retired Brits and soon realised there were worse things than having to visit family in a country where the value of my pounds seems to diminish further with every trip. Like having to live there on a frozen British basic state pension.
While the pension amount increases each year to account for inflation, the increases aren't passed on to recipients living in some countries outside the EU, including Australia. A person who hit retirement age in 2001 when the basic state pension was £72.50 will still receive only that amount, not today's figure of £102.15. Combine this with the fact that the pound has lost around 40 per cent of its value against the Australian dollar in the past five years, and it's easy why some retired expats are struggling and indeed returning.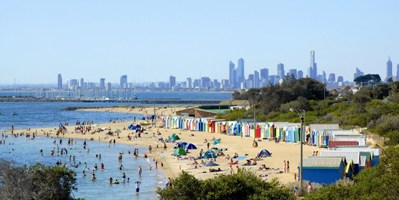 However, new research suggests that it is not only pensioners for whom Australia is proving disappointing. A study conducted by university researchers found that there had been a rise in what they called 'Ping-Pong Poms' (or alternatively Boomerang Brits) – people that moved Down Under but then returned to Britain. Migration figures showed that of the 107,000 British people who moved to Australia between 2005 and 2010, about 30,000 left again. About 7,000 left in 2009/2010 alone. There has also been a marked decrease in the number of Australians coming to the UK to work, indicating that the love affair between the two nations may be cooling on both sides.
"A lot of people still think it is going to be like it was in the 1970s, when you could afford somewhere with a swimming pool and a view of Sydney Harbour Bridge. But they can't now, they can afford a small bungalow in the outskirts of Adelaide," says Roger Burrows, professor of sociology at Goldsmiths, University of London, and co-author of the academic paper, Ping- Pong Poms: Emotional Reflexivity in Contemporary Return Migration from Australia to the UK.
Victoria Sennitt, 29, is among those who were unprepared for the cost of living. She emigrated to Australia four years ago from London but decided to return to the UK last July. "I was shocked at the cost of living in Sydney. Part of the reason I went out there was because I thought I would be able to save some money because I was being paid quite well, but apart from rent, which cost about the same as London, everything else cost more," she says.
But the higher cost of living is not all bad news for those who go there to work. Although their initial buying power may be reduced, their earnings potential is likely to be significantly higher — the average wage in Australia is about $70,000 (£47,600), much higher than the UK's £26,000. Unemployment in Australia is lower too, at 5.3 per cent compared to the UK's 8.4 per cent – the global economic crisis has seen a dramatic shift in fortunes between the two nations. While Britain's economy has stagnated, Australia's has boomed, particularly in sectors such as mining and natural resources. There are still Skilled Migration Programmes with medical and engineering bods currently in demand.
Inf ation in Australia has soared in recent years, as has the cost of both buying and renting property. Yet there has also been some good news on the property front in Oz — as last year house prices fell by a record 4.8 per cent.
Despite the falls, the cost of buying property is still quite high and many with pounds in the bank are opting to rent rather than buy in the hope that there will be a correction in the currency exchange between the two countries. Manly, in Sydney's northern suburbs, has traditionally been popular with emigrating Brits but it is rather pricey now with a median house price of over $2,000,000 (£1,362,000). There are still one-bedroom apartments for sale in the $400,000- $500,000 (£273k-£341k) range, with rental prices of around $350-$500 (£238- £341) per week. For families, however, a more affordable option is somewhere like Banksia, about 12 kilometres south of the city. Here, you can pick up a two-bedroom flat for about $400,000 (£273k) or a family home for around $700,000 (£477k).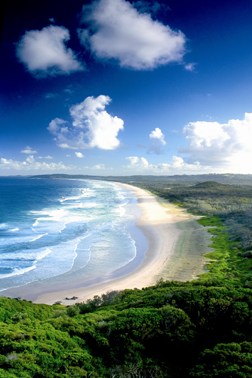 In Melbourne, the bayside suburb of Frankston has proved popular with emigrating families due to its affordable prices, though the commute to the city is quite long at about an hour. Here a one-bedroom flat can be picked up for as little as $130,000 (£89k), while rental will run from about $130 to $220 (£88-£150) per week.But it is Perth that has attracted many of those emigrating from Britain in recent years, with a slightly shorter flying time. Joondalup, on its outskirts, has proven particularly popular. Here, one-bedroom flats are selling for between $275,000 (£188k) and $325,000 (£222k), renting at $250-$350 (£170-£341) per week.
In the past couple of years, many expats have moved to Australia to work in the country's prosperous mining sector, however the increase in activity in remote inland towns around the country has seen demand for rental property far outstrip supply. Anyone considering moving to Australia to work in this industry would be wise to thoroughly investigate housing options in advance.
Higher costs of living are still outweighed by lifestyle benefits for some, including Kerry Drumm, a film animation editor in her forties who emigrated to Adelaide from the Wirral with her husband Steve in 2010. "It is more expensive here, there is no getting away from that. But then again, you can spend your time at the beach and that doesn't cost you anything," she says. Not everyone falls in love with the great outdoors, however, and this was an oft cited reason for returning to the UK, says Roger Burrows. "Time and time again we saw 'we came here for the weather but we can't bloody stand it, it's so hot, we hate putting all the slap on the kids and we only walked 100 metres up the road and we couldn't walk any further'.
"If you look at the dream, it's adverts for Foster's lager and a bit of a 'have fun in the evening' type of culture, but it is not really like that. It is a very suburban, family-oriented way of living and there is not the same sort of pub culture that people from the UK are familiar with."
For Alex Pollard, a university researcher who moved to Sydney in 2006 but returned to Brighton in 2008, the lifestyle proved just too 'dreary'. "I was very disappointed by the dominant bland, suburban culture of Sydney. It is basically one huge suburb in search of a city."
Most of the time, however, it isn't the lifestyle that drives people away, it is the country's location at the end of a 20-hour flight. Burrows' research found that family commitments and homesickness were the most frequently cited reasons for heading home. Sometimes – just like anywhere in the world – you just need to adapt, as Shanaz and Anton Steele found after deciding to move to Brisbane last year from Glasgow.
"We wanted to come over with no ties as we were determined that it was to be a permanent move "says Shanaz, who was pregnant at the time. "The move itself was stressful because we had to sell our Scottish home and business first". However Anton found work quickly after deciding to change careers from hairdressing to property development. "I have been busy looking after seven-month-old Taila and our other two daughters Leila, nine, and Mischa, three, but I plan to resume my accountancy career later this year," she adds. "The children have settled in well and we've not had any major problems. I have a sister out here and we'd been to visit, so I had a good idea of what the lifestyle would be like and it has lived up to our expectations. There are times when I miss my family, but I am settled here and I don't see us moving back."


Getting in
Australia's General Skilled Migration Programme allows those with certain professions to move there without a job offer. The current list is heavily skewed towards trades people and those in engineering and medical professions. Some states also have their own lists, sometimes with widened criteria, so it's worth checking these if your occupation isn't on the country list.
The Employer Sponsored Workers visa allows employers in Australia to sponsor foreign workers for a period of up to four years. For those aged between 18-30, a working holiday visa can be a good way of testing Australian waters. It allows applicants to work there for up to 12 months, with the possibility of a 12 month extension.
See www.immi.gov.au