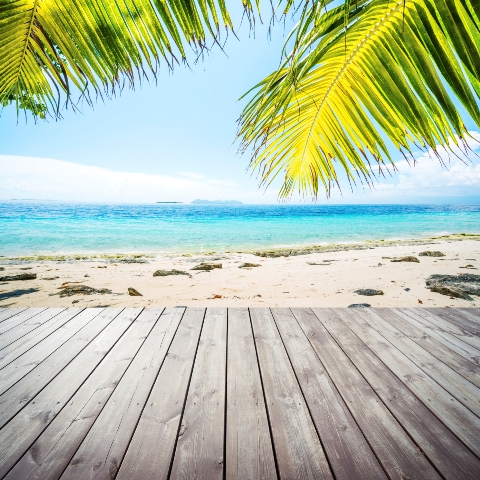 Florence?
A city of 370,000 people, the largest in Tuscany, Florence has been a major city since Roman times. But its greatest era was the Italian Renaissance, when from the 14th to the 16th centuries it created geniuses including Giotto, Botticelli, Leonardo and Michelangelo. Today it is one of the most visited cities in the world, and also has a large expat population of some 15,000 British residents in Florence and Tuscany.
The British Connection
Two months ago, at the end of 2011, 555 years of history came to an end when the British consulate – set up when the Medici's still ruled the city – closed down. (You now need to go to Rome or Milan if you lose your passport). Florence was a mainstay of the "Grand Tour" from the late 1600s, a forerunner of the gap year, when wealthy young Brits would tour the cultural highlights of Europe. Some got this far and stopped, including the poets Elizabeth Barrett-Browning and Robert Browning, who lived at Casa Guidi in the city. Florence has always been a favourite amongst English ladies, and still is today. The 1999 film Tea With Mussolini told the true story of one such group of expats living in Florence before and during World War II, who were eventually liberated when British troops kicked the Germans out in 1944.
Today many British people live both in Florence and the surrounding hills, villages and cities. Many work in tourism, some are retired and many offer holiday lets. There are also several English-language publications, including The Florentine and The Tuscan Magazine.

British Institute
Where some expat destinations might have a bar to watch Premier League football, Florence has the British Institute, and don't bother to ask if they're showing the match. The Institute has been here since 1917, and includes the largest collection of English books available to borrow in mainland Europe: 50,000 of them, which you can read while ensconced in a deep leather armchair. Kate Middleton did part of her gap year here in 2000.
Getting There
British Airways flies direct from Gatwick to Florence, and Air France and Alitalia have direct flights to Florence from London City Airport. However, most airlines fly into Pisa or Bologna. Both are around 100km away but only take around an hour by train. By car, Florence is 1,400km from the Channel ports.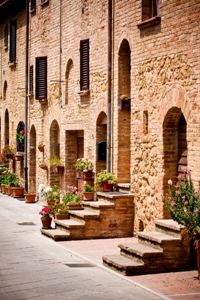 Climate
Summers are hot, with temperatures regularly hitting the 30s, so most residents still opt for an afternoon siesta. Winters do get chilly but you could still be sitting out at a pavement café in January. There's no shortage of rainfall, especially in the autumn when rain is often heavy and prolonged. When it stops, however, the autumn sunshine is gorgeous, and Tuscany is famous for the quality of its light.
Where to Live
Tuscan property is beautiful and exceptionally well constructed, often in warm stone and terracotta. The downside is a shortage of the classic British favourite of two/three bedroom cottages close to a village. Property tends to divide into apartments and farmhouses: the apartments often very old (in Florence the main building buildings were Roman, 1500s and 1700s) and the farmhouses very large – more than 400 square metres. Hence, several British companies specialise in taking the grand farmhouses and renovating them into more manageable units.
City apartments:
Corso Flaccomio from Pitcher and Flaccomio says: "The historical centre of Florence is very small – you can walk across it in 20 minutes – and pedestrianised. We would recommend this area for someone buying a holiday or second home, or for rental. Apartments average €5,000 per square metre (psm); €6,000psm with a view of the River Arno and maybe €7,000- 8,000psm for the Piazza della Signoria or by the Uffizi Gallery. But the centre is so small that paying so much extra isn't usually worth it. Those prices are for a basic apartment, liveable but renovated maybe 15 years ago, without lift or outdoor space. Only a small percentage of apartments have lifts – many buildings being 500-plus years old – so you can add €100,000 onto the price of apartments with lifts, parking and outdoor space. If you buy a listed property, you must get any renovations approved."
The Oltrarno:
This is the south bank of the Arno, still within the historic centre. The outgoing British consul David Broomfield said in a recent interview: "It's a delight, the 'true Florence' as they often say. The small shops, the artisans; I can fall out of my front door and go to the dry cleaner's, the supermarket, get my shoes repaired, get a haircut and still have time for lunch! Everyone knows you, everyone greets you; there's a village feeling about it."
Outside Florence:
The countryside of Chianti is a particular favourite, earning it the nickname Chiantishire for the number of British buyers there. Budget for €3,500-plus psm for unrenovated property, and another €1,000psm for renovation costs.
Favourite towns include:
Impruneta – a town of around 15,000 people, 20km south of Florence into the Chianti countryside of vineyards and olives.
Greve – at the very heart of wine production.
Panzano in Chianti – a lovely medieval town halfway between Florence and Sienna.
Villages with pedigree:
If you think a bit of their talent might rub off on you, look for the boyhood villages of two local geniuses at Vinci, to the west of Florence, and Caprese Michelangelo, further south-east towards Arezzo (where singer Sting happens to have a holiday home).