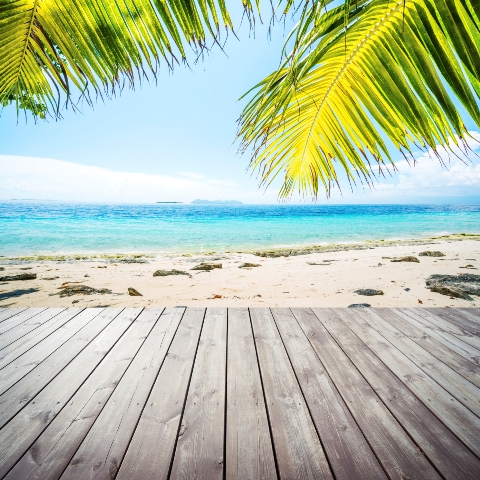 The Floridian property market is one of the most exciting in the world right now, with plenty of bargains to be had, but if you're unsure of how to make the market work for you, the Florida Pavilion at A Place in the Sun Live is the place to be.
Sponsored by Moneycorp and in association with Florida Link, the pavilion will bring together Floridian agents, developers and property experts and will act as a one stop shop for everything you need to know about investing in the Sunshine State.
Whether you are unsure about short sales or want to find out about immigration rules, the pavilion's daily seminars will answer all your questions, and there will be a whole range of properties from across the state to tempt you to make an investment.
A Place in the Sun Live takes place between the 30th March-1st April 2012 at London Earls Court.

Tickets are available now priced at two for £15 and come with a FREE six month subscription to A Place in the Sun magazine.
The Florida Pavilion seminar timetable

Friday
10.30am

Understanding the Florida property market

Patricia Tan, Coldwell Banker Real Estate

11.30am

I want to live in America: US immigration and tax
issues
Donna Scarlatelli, Scarlatelli P.A
Renea Glendenning, Kerkering, Barberio & Co
12.30pm

The property buying process in Florida

Howard Thorne, Homes of America Realty

1.30pm

Money matters - sourcing the right mortgage and savings on exchange rates
Laura McLoughlin, Moneycorp Inc
Justine Assal, Florida Link
2.30pm

What's a 'short sale' and how to profit?

Todd Berger, Berger Realty Investments Inc

3.30pm
The six biggest mistakes when buying property in
Florida
Karan Freeman, International Golf & Beaches Realty
Saturday
10.30am

What's a 'short sale' and how to profit?

Todd Berger, Berger Realty Investments Inc

11.30am

The property buying process in Florida

Howard Thorne, Homes of America Realty

12.30pm

Understanding the Florida property market

Patricia Tan, Coldwell Banker Real Estate

1.30pm

I want to live in America: US immigration and tax
issues
Donna Scarlatelli, Scarlatelli P.A
Renea Glendenning, Kerkering, Barberio & Co
2.30pm

The six biggest mistakes when buying property in
Florida
Karan Freeman, International Golf & Beaches Realty

3.30pm

Money matters - sourcing the right mortgage and savings on exchange rates
Laura McLoughlin, Moneycorp Inc
Justine Assal, Florida Link
Sunday
10.30am

I want to live in America: US immigration and tax
issues
Donna Scarlatelli, Scarlatelli P.A
Renea Glendenning, Kerkering, Barberio & Co

11.30am

Money matters - sourcing the right mortgage and savings on exchange rates
Laura McLoughlin, Moneycorp Inc
Justine Assal, Florida Link
12.30pm

The six biggest mistakes when buying property in
Florida
Karan Freeman, International Golf & Beaches Realty

1.30pm

What's a 'short sale' and how to profit?

Todd Berger, Berger Realty Investments Inc

2.30pm

Understanding the Florida property market

Patricia Tan, Coldwell Banker Real Estate

3.30pm
The property buying process in Florida
Howard Thorne, Homes of America Realty