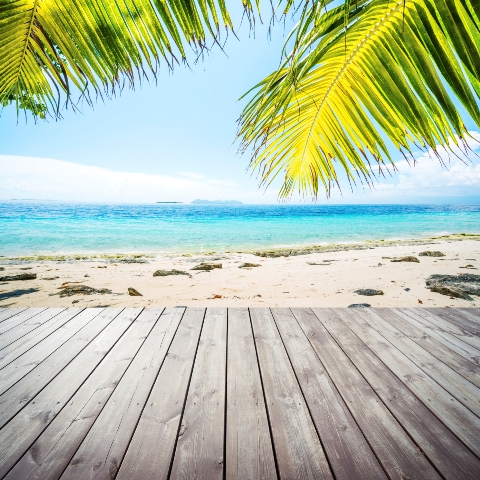 We might not all like the idea of Scottish devolution, but we do have the Scots to thank for the Gulf town of Sarasota, 50 miles south of Tampa. Scottish families set sail in the mid-1800s to this once sleepy fishing village in search of fresh air, citrus groves and affordable housing. Scottish lawyer John Hamilton Gillespie built America's first golf course, the DeSoto Hotel here and became Sarasota's first mayor.
Today, Britons still head out to art-meets-nature Sarasota County, (population 370,000) with America's number one beach, Siesta Key, as rated by 'Dr Beach' coastal scientist Stephen Leatherman, and cultural pursuits aplenty (opera, ballet, theatres and a symphony orchestra for starters) not normally associated with the Sunshine State. Émigrés will also be pleased to hear that Pine View is in the top 10 of American high schools, explains Sunderland-born Pat Tan from Coldwell Banker. "There's something for everyone," she says, "from private and 40 'pay as you play' public golf courses, to beaches, walking trails and lectures from the likes of Tony Blair, Bill Clinton and Maya Angelou."
Equally, there's housing to suit most every wallet. Although prices dropped by 40-50 per cent in the recession, the market's turned a corner and values are levelling out, believes Tan. A good, one-bedroom condominium starts at $70,000 (£44,594) and two bedrooms cost $100,000 (£63,706). A new, three-bedroom 'single family' (detached) home costs about $200,000 (£127,413), with another $20,000 (£12,741) on top for a pool.
If you want to get the biggest bang for your buck buy now, advises Laura Benson, president of the Sarasota Association of Realtors, who reports values up by 17 per cent last year and the number of sales by 8.2 per cent, the highest level since 2005: "Inventory's dropping and demand from international purchasers is strong, particularly at lower price points."
Knowing where to buy is crucial, especially for foreigners who don't know the place. If you're a swimmer or 'beach walker', you'll be happiest near the water on a Key, such as Longboat, where homes are from $350,000 (£222,973) up to $19 million (£12.104 million), but you won't necessarily get much space, argues Maureen Horn from Michael Saunders & Company. Another interesting community is the vibrant downtown sector, where you can now pick up a good condominium from $200,000 (£127,413), unheard of five years ago.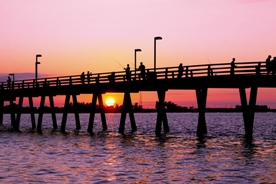 Horn also tips Lakewood Ranch, "a good live-work-play community of 7,000 homes, where a new, three bedroom home on a lake with den, pool and some upgrades costs $305,000 (£194,305). Be careful of upgrades, however, as buying those pretty tiles can take the price higher."
A good location close to Siesta Key is Village Walk, part of Palmer Ranch, with two swimming pools, basketball and tennis courts, and gas station inside the gates. A three-bedroom townhouse is $200,000 (£127,413) and a villa with 'shared wall' (semi-detached) ranges between $275,000 (£175,193) and $325,000 (£207,047).
One of the best current deals, adds Horn, is Stonehaven - four miles from Siesta Key - where a new three bedroom, two-bathroom condominium with a garage to hold all the beach toys is only $150,000 (£95,560). "But you need to move fast, as these homes will sell out over the next few months," says Horn.
Having vacationed in Sarasota 20 years ago, Tony and Gillian Bartlett, now 49 and 48, moved there permanently last June with their sons, Myles, 17, and Mason, 11. "It's a great place to holiday, but it's also a real place to live," says Tony. The Bartletts managed to get an E2 visa to live in the US by buying a hairdressing salon. Their visa runs for three years, when it's assessed for renewal on the profitability of the business. Meanwhile, they're building up the company, while commuting back to the UK every few months to work for an airline.
After looking at gated sub-divisions (gated housing development) the family decided weren't for them, they bought a traditional clapboard four bedroom house on the mainland through Esti Baughen at Prudential Palms Realty , where they can cycle over the bridge to Siesta Key in five minutes. "Our house is on the canal with a dock and boathouse (we've yet to buy a boat) and we can walk to the local supermarket and restaurants," Tony adds. Problems encountered include struggling to get credit, as past UK credit is not taken into account, and getting a social security number. But overall, the Bartletts are settling in well. "Florida's no longer just for retirees. More families are moving in and everyone's very genuine - it's more than 'have a nice day'".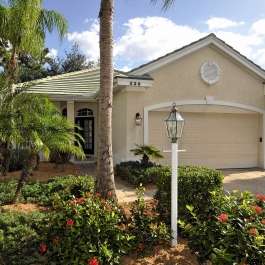 David Shaw from Torcana thinks Brits should stick to waterfront neighbourhoods or those with easy access to waterfront, as these are the spots with beautiful beaches, bars and restaurants. "You don't get sea breezes inland, which is important in the hottest months, and you're far from the action."
A clever solution for those who can't afford waterside property is to buy an inexpensive inland home that can be rented to a local year-round, suggests Shaw. "The profit can pay for a beachside place for your annual holiday. And when you can afford to upgrade, you can move up to Siesta, Lido or Longboat Keys, or St Armand's Circle: the four best neighbourhoods near the water where all action is."
For those keen on buying a cheap 'foreclosed' or 'distressed' (repossessed) property, there's a timing issue, says Benson. It can take longer to close the deal (a minimum of 90 days), as the seller has to okay the price with the lender before going ahead. "Also, take a really good look the neighbourhood," cautions Maureen Horn. "Like buying a $50 Michael Kors dress from TJ Maxx that you stick in the closet and later donate to Goodwill [a thrift store], a foreclosure might not make a good deal. If there are six other distressed houses falling apart round you, values drop and no one wants to live there."
You get what you pay for, warns Shaw: "you won't get the same enjoyment on a vast, nondescript housing project, where you'll find many of these foreclosures"
A colourful life in downtown Sarasota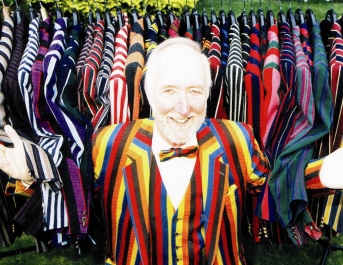 Businessman Steve Kingshott splits his year between south London's Wimbledon and Sarasota. After selling his home in the New Forest when it became unmanageable, he relocates to sunny Florida for winter and early spring, returning to Blighty for the remaining months.
Kingshott, 73, bought his sixth-floor two-bedroom condominium at 1350 Main in downtown Sarasota last June for $360,000 (£231,325) through realtor Pat Tan. "It's a buyers' market now. The previous owner paid $600,000 (£385,543), so I got a good deal." He also got a lot for his money: communal pools, games/ party and business meeting rooms, 24-hour concierge, parking space and air conditioned lock-up.
After walking away from a 'short-sale' (bank repossession) that wasn't moving, Kingshott bought his apartment that's walking distance to restaurants (there are so many he hasn't worked out how to turn on his own oven), theatres, cinemas and Siesta Key beach, sight unseen. "Pat sent me a full report and pictures. The key is getting somebody to represent you that you trust."
A typical day for Kingshott, who's caught locals' attention in his distinctive stripy blazers, is a three-mile walk, a nose around the Farmers' Market, followed by a night at the opera. "It's very arty here - the polar opposite to Orlando."