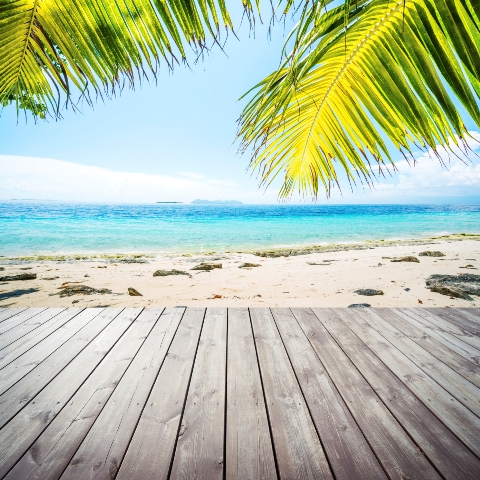 "Driving home along the sea after a day at work is pretty idyllic. It's a good place to have a bad day!"
Sue Horrocks from Chester headed to the Cayman Islands 20 years ago to teach music – and never left. She tells Liz Rowlinson why there are few pitfalls in paradise.
Footloose and fancy-free, not long finished at Cambridge University, Sue Horrocks set foot on Grand Cayman to try try her hand at teaching music out there. The 24-year-old had been on holiday there with a friend and visited Cayman Prep & High School – a private school that teaches GCSEs and A Levels – and was instantly smitten, creating a job for herself as a peripatetic music teacher and renting an apartment. Twelve years later she bought a townhouse, and last summer upsized to her dream canal front home. Now 44, she recalls tells her story.
"I'd never thought I'd still be here twenty years later, but when I walked into that school I felt so at home and I've never wanted to leave," says Sue, a flautist in her own right. "It really does look as good as it suggests on the postcards, obviously the climate's great, the standard of living is actually cheaper than in the UK these days (but quality of life is higher) and there are direct flights to Britain too."
Property prices in this famous tax haven in the Western Caribbean are also not as high as you might think, and have suffered a "slight correction" of around 5-7 per cent since the global downturn, according to Sue's estate agent Sheena Conolly of Sotheby's International Realty in Grand Cayman.
So after selling her luxury two-bedroom townhouse for £220,000, Sue traded up to a three-bedroom canal front West Indian style home for £400,000. "It's got cathedral ceiling, a guest cottage, a big music room/office and a garden full of palm trees," says Sue. "Plus it's got a dock as you can't live on the Caymans and not have a boat!"
Her daily routine sounds heavenly. "I leave the house at 6.30am when the sun is rising to walk the dog aloud the canals," says Sue. "Baby iguanas are sunning themselves on the dock, West Indian whistling ducks are scudding over the water, Cayman parrots singing, and there's a pelican that sits on the same streetlamp every day. Likewise, driving home along the sea after a day at work is pretty idyllic, it's a good place to have a bad day!" she laughs.
"I do miss my family in the UK but Skype and email make life easier, and actually I probably see them for longer when they visit, or I spend summer holidays back in the UK. I love the fact it's only four hours from Toronto, and an hour from Miami, where I head off for weekends shopping a fair amount!
"The thing is about the Caymans, you can create opportunities for yourself, and I founded the orchestra here and am the National Director of the choir too," adds Sue. "It's a very international community and the government guarantees title on properties which is very reassuring."