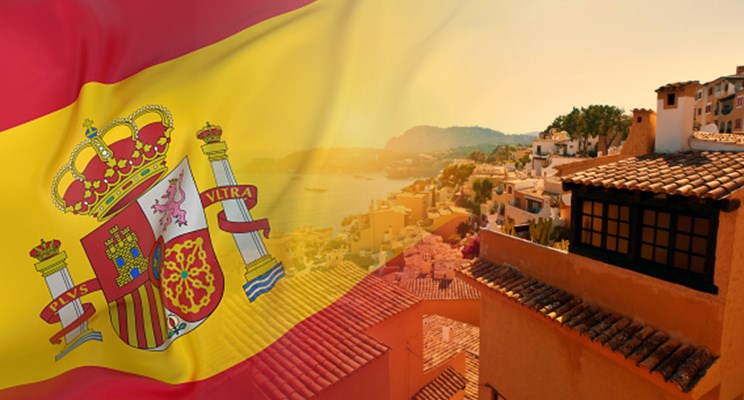 Spain is swimming in properties that have been repossessed by the banks, the new accidental estate agents. But how do you tackle this sector of the market? Zoe Dare Hall counsels caution before you take the plunge...
When Spain's construction craze came to an abrupt halt three years ago, it wasn't just a coastline of cranes that was left redundant. So, too, were half of Spain's current five million jobless who worked in the building industry.
High unemployment has led to a huge number of repossessed homes – around 160,000 this year, and a further 140,000 since 2008 – plus about 700,000 empty properties left by bankrupt developers who couldn't sell and recoup their costs.
It has left Spanish banks with a huge problem: billions of euros worth of housing stock on their books, much of it unsellable, and a reluctant new role as the country's biggest property owners and estate agents.
Some have set up dedicated real estate offices (La Caixa has Servihabitat, Banco Popular's is Gesa Aliseda), while Banco Santander is so desperate to get rid of 12,000 homes on its books, it is reportedly trying to offload them on a Wall Street investment group for €3 billion (£2.5 billion).
Where there is pain for some, though, there is opportunity for others, and overseas investors are flocking to find what they hope are great bargains. But how easy is it for the average buyer to acquire a decent Spanish holiday home from a bank?
"Pop into any high-street bank and you'll probably find leaflets detailing their bank-owned housing stock. The problem happens when you want to make an appointment to view one of their properties. The clerk may take a week to get back to you, may not speak English and is probably under-incentivised to seal any deal," says Brian J David, Chairman of the National Association of Estate Agents (Spanish chapter).

It's a process better suited to investors looking for more than one property, thinks buying agent Rhona Hutchinson from Integrated Relocation Spain, who can source bank repossessions for buyers, "and we would always look to renegotiate the price further with the bank, which has probably discounted by 20-30 per cent so far."
Hundreds of companies have sprung up recently specialising in Spanish repossessions, such as www.propertyrepossessionsspain.com or www.basicohomes.co.uk, who deal purely with new builds seized from bankrupt developers and claim to be on target to sell more than last year's 592 properties. Research carefully who you are dealing with – and think twice about obviously over-supplied areas, such as the southern Costa Blanca.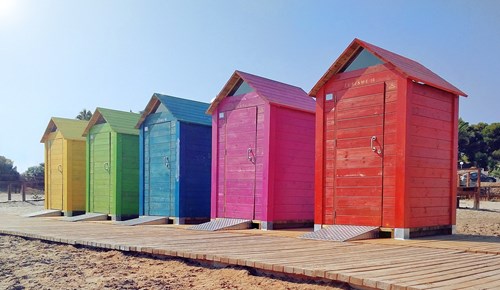 Mark Stucklin, who runs the independent advisory SpanishPropertyInsight.com, recommends Inversiones en Resorts Mediterraneos a banking consortium that has taken over Polaris World's properties and resorts. He also tips Valle Romano near Estepona on the Costa del Sol, "a great resort whose 'football village' concept was popular with Brits during the boom. All the property there now belongs to a bank and they are selling quite well", says Stucklin.
To seduce investors in their own properties, most banks offer more attractive finance packages than they would to other customers, including 100 per cent mortgages, low interest rates and terms of up to 40 years. But bank-owned properties are often in a bad state of repair, with little onsite security and out-of-date guarantees. They are also likely to be of little interest as holiday homes, poorly located in city suburbs or other non-coastal locations.
"And they are often overpriced to accommodate the bank's privileged lending terms," says David – a view echoed in a recent report by Organización de Consumidores y Usuarios (OCU), Spain's consumer body.
"When people come to us asking for a repossession, I ask why," David adds. "If the answer is simply for a 'bargain', then there are many desperate vendors wanting to do a deal on their property rather than be repossessed and damage their credit rating. Also, remember that with a private sale, someone thought that property was desirable enough to buy in the first place. Some new-build bank stock has sat empty for years as nobody has ever thought it worthy of purchase."
Buyers of bank-owned properties may also find themselves lumbered with debts on the property, including utility bills, community fees and local property taxes.
One recent British buyer of a repossessed golf apartment in Murcia was greeted with a £700 demand for an unpaid electricity bill – something, it seems, the electricity company had covered up from the bank during the buying process.
"It is the buyer's responsibility to make sure that payments are up to date and such proof of payment is obtained – and utility companies will most likely insist that outstanding bills are paid before they put the contract in the new owner's name," says Hutchinson.
"Just because the property is being sold by a bank, it doesn't mean it's a bargain", advises Campbell D Ferguson, a chartered surveyor and Director of Survey Spain. "The bank will be looking to obtain the best deal that it can for itself, sometimes in an almost amoral fashion." Many Spanish estate agents have "special relationships" with banks, to sell their properties, "so it's highly unlikely an individual buyer who approaches the bank directly will find an exceptional property, or indeed anyone sensible to talk to," Ferguson adds.
So think first whether it's a property you really like. Then find out who owns it. But don't assume that just because it's a repossession, you will be laughing all the way to the bank.



Dos and Don'ts of buying a bank-owned property in Spain
• Don't try to do it alone. Banks may have plenty to sell, but they aren't experienced in selling property – and particularly not to foreign buyers.
• Ask yourself if this is a property you like, not just a bargain, and never buy without seeing it first. Many bank-owned homes are in areas that won't appeal to holiday home buyers.
• Make sure the property has a licence of first occupation, or habitation licence ,and is compliant with local rules and regulations on building.
• Ensure the property is transferred free of debts and charges, including community fees.
• Be prepared for leaks and electrical faults, as many new homes do not have water or electricity connected. If the home has sat empty for five or more years, the guarantees are likely to have run out, so all repairs will be at your cost.
• Don't be blinded by 100 per cent mortgage deals. Hidden costs may include a requirement to take the bank's insurance premium, and high mortgage arrangement and valuation fees.