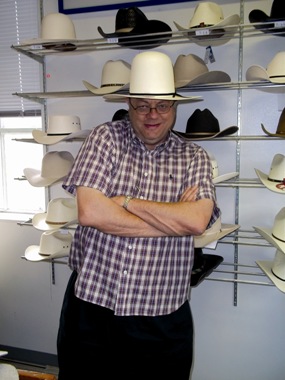 Ray Somers from London bought a one-bed condo in Sarasota last summer. It's part of his pension plan, and he has plenty of tips to share with readers, reports Liz Rowlinson
The path to his US property began six years ago when Ray Somers met British-born agent Pat Tan at A Place in the Sun Live. He wasn't then in a position to buy a property, but they kept in touch, and last year he headed over to Sarasota with a shopping list.
After seeing about eight properties he bought a condo for $80,000 (£52k) on the Vintage Grand complex within the popular Palmer Ranch community. It was the result of some careful consideration, as he now imparts.
"On a macro level, I decided on Sarasota rather than Naples. "Lots of people I knew recommended Naples, the so-called 'Beverly Hills' of Florida but to be honest the standard of living was quite high there and I preferred the Sarasota, where I found a buzz that Naples lacked," says Ray, 59, who is part-retired.
"I was impressed by Sarasota's artistic vibrancy and eclectic restaurants. "In looking for a property I considered exactly why I wanted it and what I hoped to gain from it, which I think is fundamental. "I wanted a place I could initially rent out easily for a whole year, with a view to staying there myself for portions of the year in the future.
"Like the Canadian 'snowbirds' I could see myself staying there during the winter months, although it's too hot for me in July and August.
"So with regard to location I looked around considering two further aspects. "On a medium level I chose a complex a five-minute drive from the beach and within walking distance of a decent supermarket – a new CostCo was being built."Then on a micro level, I chose a unit on the complex which had the best views. "It wasn't two or three bedrooms, yet those ones overlooked the parking area instead a lake/picnic area which I thought more pleasant."
The property is already tenanted and things are going smoothly. "I seem to have the dream tenant – and I had five people interested so it was a bit of a beauty contest," says Ray.
"My rental income covers running costs – insurance, local taxes etc – though HOA fees were waived for the first two years." I pay $60 a month to a management company so sort out everything so it's a very hands-off investment so far. "You should open a US bank account as soon as possible and buy a pre-paid (pay-as-you-go) mobile in the US as your dealings will be with people not necessarily equipped to phone overseas numbers."
"I'd also add that don't buy a property with the intention of selling it off within a set timeframe to make a profit – it ain't gonna happen. "Optimistically you will only see 3 per cent growth annually – although it may well be zero for the next 8-10 years."
Buoyed by success, Ray's now hoping to add to his portfolio. "But not in the US. Never buy your properties in one currency! I'm going to wait until the euro collapses and then I'm thinking Italy, Spain or Portugal…"