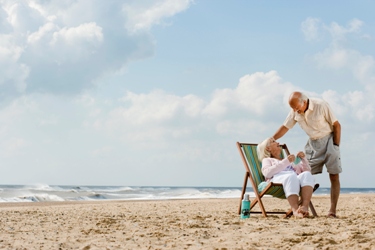 1. Location – Living in the middle of nowhere sounds romantic, but being too cut-off might prove to be lonely for retirees. How about life in the centre of Toulouse, France at Les Jardins D'Isaure, close to opera, theatre and concerts? You won't even need to drive.
2. Climate – A dry and warm climate helps stave off arthritis and saves on heating bills. Microclimates at the Palheiro Estate on the island of Madeira mean pleasant year round 'Goldilocks' temperatures – it never gets too hot or cold and is 'just right'. Madeira's good for gardeners too, as the semi-tropical clime produces botanical wonders.
3. Language – It's all very well promising you'll learn a new language when you retire, but it might be easier going somewhere the locals speak English. Most Cypriots near Paphos speak the lingo. The Elea Estate has English speaking staff, along a Nick Faldo golf course, spa facilities and a 'village' with restaurants and shops.
4. Activities – Living on an integrated resort, such as Villas Valriche, Mauritius with spa, golf, gym and swimming could make sense. And if you choose to live in a village, ensure there's something there to keep you active (the French are particularly good at building tennis courts in villages and towns).
5. Manageable – Think about how you will look after your home. Buying something that's easy-to maintain will help, as will a scheme with on-site staff that do most of the work for you. Avoid hilly plots and major renovations, unless you really can tackle such a challenge.
6. Accessibility – Endless stairs, no lift and steep gardens could be a recipe for disaster. An on-site concierge or friendly neighbours will make life easier. Plus will you both want to always drive - or be able to?
7. Low living costs – Hunt down inexpensive retiree spots, like Pearl Island on Panama. It's easy to see why Panama's in the top three best retirement spots as it boasts one of the best retiree discount programmes, with up to 50% off everything from public transport to movies, mortgage rates, doctor's fees and restaurants. Mexico and Malaysia appeal for affordability.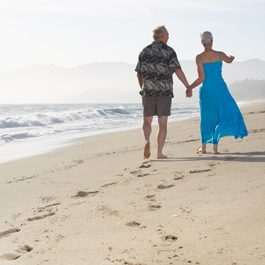 8. Community – Somewhere that turns into a ghost town in the quiet seasons can be depressing, so make sure your chosen spot is lively year-round. The Villages Group in France has created the first living resorts for over 50's, with eco-friendly homes with tennis, pools, gyms and entertainment programmes.
9. Rental pool – Although this is likely to be your main residence, the management company on a resort could rent out your property when it's vacant. A rental pool at Pinheirinho Hyatt Golf & Beach Resort in Portugal's Alentejo means you don't need to worry about tracking down tenants yourself.
10. Pensions and benefits – "Do your homework with regard to pensions, benefits and medical care under the state healthcare system. Make sure you will continue to be eligible and receive these allowances once you move abroad," advises Rhona Hutchinson of Retirement Spain.