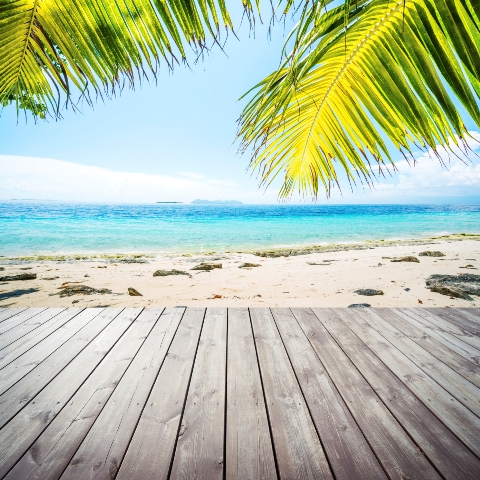 After a successful career in music, which included fronting the 1980s band B-Movie, Steve Hovington turned his attention to his other passion – wine. Here he tells us about how he created his own vintage and his second home in the Languedoc region of France

What made you go to France and create a wine brand?
In summer 2006 I announced to a group of friends that I wanted to produce a bottle of wine with my own name on the label. I knew it would be a challenge but was keen to learn the skills involved.

I considered doing this in Spain but settled on Languedoc, where I have a second home in the Haut-Languedoc Regional Park, not far from Béziers. So I already knew the area and over the years my wife Louise and I have grown very fond of it.

In terms of wine, the Languedoc is up and coming and shows great potential. As somewhere to visit and live, it is unspoilt, not far from the Mediterranean Sea and the Spanish border, but still remote enough to remain very traditional.

The region has heaps of history and is surrounded by hilltop castles and medieval villages, all topped off with a fabulous climate.

How easy was it from your original concept to produce your first bottle of wine?
It certainly was hard work! But I was lucky enough to meet local winemaker Nicolas Bergasse, whose family estate, Chateau Viranel in Saint Chinian, has been making wine for centuries.

Nico agreed to lease me a vineyard and mentor me through the winemaking process. I still did all the work myself, from
treading the grapes – with some help from YouTube videos – all the way through to bottling the wine. The vineyard I used had four healthy rows of "Steve's Grenache", as well as 40 magnums of it.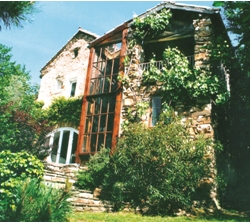 It took a full year to make my first batch, which is a 2007 vintage. I recently published a book, A Grape Escape, which outlines
my winemaking experience.

So tell us about your property?
It's called "La Bergerie" and in a hamlet called Les Horts, three kilometres from the town Olargues. The property dates back to the 17th Century, when it was used as a shepherd's dwelling.

Like many properties in the area, it is built on a slope, which is not surprising as the local landscape can rise from 0 to 2000 feet in just a 15-minute drive.

The majority of the houses in the tiny community are similar in age and style and were even included in the original French census of 1700. Olargues is very small, with only a few bars and shops, but they give me a great chance to practise my French. The nearest beaches are about an hour away at Valras-Plage but there local beaches by the lakes and rivers.

Have you done much to the property since owning it? Have you made it your home from home?
Yes, very much so. When the house first came into my family's possession it was completely derelict and being used as a base for hikers. We had a few things to sort out initially, namely emptying the snake's pit, removing the odd wild boar from the garden, as well as installing a toilet and bath!

It is now a beautiful stone building restored with high wooden beamed ceilings throughout. We split our time each year between England and France and La Bergerie is definitely a home from home.

Could you tell us a bit more about the accommodation?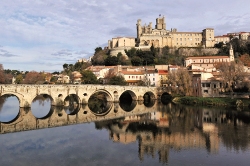 It's a two-storey, two-bedroom house with amazing views of the valley of the Juar river, vineyard and olive trees in the garden below. There is one bedroom downstairs, where the shepherd used to keep his sheep in winter, which leads to a terrace. Then a spiral staircase takes you upstairs where there is a well-equipped kitchen and a living room with stone walls and an open fireplace.

The second bedroom is on a mezzanine above the living room, reached via a wooden step ladder. In winter it can get quite cold but it's cosy with the log fire going.

Are there many expats living, or with second homes, in your local area? Which villages and towns around you are the most popular?
The region of Languedoc is popular with British expats mainly due to the coasts, great weather and good air links – there are five airports within two hours, Bézier being the closest 40 kilometres away. The region is also home to Swiss, Scandinavians, Spanish, German and Dutch people. While Orlagues is developing a small population of expats, that particular area is still relatively unknown, with most expats choosing to live in the larger cities, like Bézier to the south-east.

And what about your music career – does the band ever get together?
Yes, in fact B-Movie reformed in 2004 and we've been travelling recently, with gigs in Madrid and Barcelona coming up. Our guitarist, Paul Statham, came out to France to help make the wine, pruning the vine in January. So far none of the band members has made a permanent move abroad.

Copies of A Grape Escape are available for £10 via www.b-movie.co.uk or by emailing [email protected]. For more info on Steve's property visit his website

Remember B-Movie?
Steve Hovington was lead singer of B-Movie, an early 1980s new-romantic, post-punk band from Mansfield. When B-Movie split up, having toured America three times and achieved hits with Remembrance Day (1981) and Nowhere Girl (1982), Steve Hovington went on to form to further bands, namely One in 1986 and after that Laughing Gas. Steve subsequently took a new career path when he became a qualified wine merchant and tutor. He now lives in Cambridge with wife Louise and son Ben and has recently been recording and playing live gigs with B-Movie again.