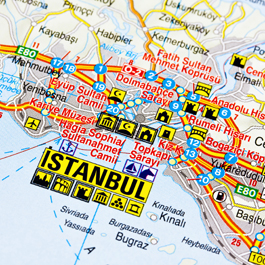 Protection when buying off-plan in Turkey
I'm interested in buying an apartment I've seen on a new development in Fethiye. The project is nearly complete but some of the communal areas and facilities still need to be built. Given that there have been problems with some developers leaving projects unfinished - not only in Turkey, but in a number of countries - and considering that Turkey is not within the EU, what can I do to protect my money if I were to put a deposit down on the apartment?

Firstly, as part of initial searches and enquiries, you should check whether the developer has actually obtained the necessary planning permissions to build the facilities as advertised. You should also review the official management plan (Yonetim Plani) to see how exactly same facilities are to be used by condominium owners.
Once you have established that the developer has all the necessary permissions to build the facilities, you will need to ensure that you and the seller sign a well drafted and enforceable sale and purchase contract, which complies with strict formalities required. You should make sure that the contract specifies the facilities in detail and that proper compensation and penalty clauses, which cover the eventuality of the developer failing to build the facilities on time, are included in the contract.
If you are expected to deposit a considerable amount, you should consider getting a legal charge over your property as collateral. If the deposit you are expected to pay is rather small, then the risk involved might not justify the extra expense you would incur in connection with such a charge.
You should try to keep the deposit to the minimum. If the developer requires further payments prior to the transfer of title, you may consider subjecting such payments to satisfactory building of some or all of the facilities.