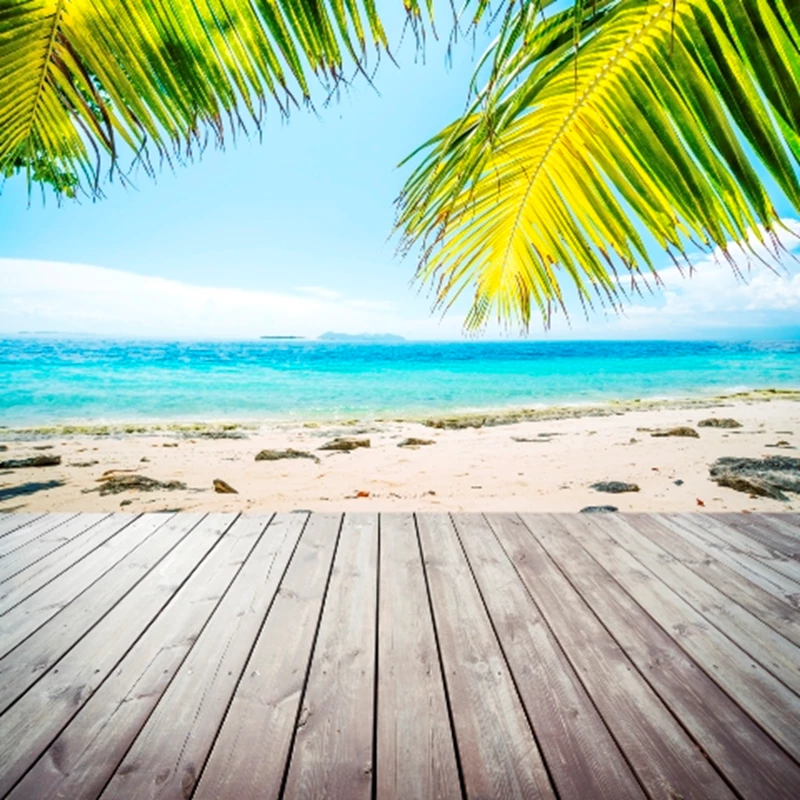 In terms of volume of British buyers, the numbers don't compare - interest in Orlando dwarfs that on the north-east coast - yet it offers up-and-coming resorts such as Vero Beach, the tourist hot spot of Daytona Beach, well-established resorts of the Palm Coast and America's oldest city, St Augustine.

Hovering below the Georgia stateline, there's the huge metropolis of Jacksonville but also the little enclave of Amelia Island, which is where we'll kick off as it's a great example of that laidback Florida lifestyle and old-world charm. With great beaches, a fascinating colonial history (it was once ruled by the British) and thus some quaint architecture, this barrier island is a bit different from anything else. Accessed within 30 minutes from Jacksonville airport (no direct UK flights) or a three-hour drive from Orlando, it is a "great little community" gradually being discovered by Europeans, according to Julie McCracken, a British-born realtor from Prudential Chaplin Williams.

"This coastline's got some great places to visit, like historic St Augustine or the very commercialised Daytona, and Jacksonville offers most things, but it's the largest city in the US in terms of square miles so you don't get that family oriented, small town feel of Amelia," she says. "The [historic] downtown area of Amelia is great because you can just walk to shops, restaurants, the marina, beaches, 90-odd holes of golf. Plus there's also tennis, game fishing, and the whole island is a bird sanctuary. In property there's diversity too: picturesque B&Bs, Victorian cottages, custom-built homes and condos."
McCracken says that a nicely renovated three-bedroom Victorian cottage will cost in the $400,000s (£251K), because of their rarity value, but a "fixer upper" comes in around $249,000 (£156,600).

Centrally located Amelia Park is a great bet for permanent relocation, suggests Julie. "Half a mile from the beach, a few minutes walk to downtown, it's neo-traditional - all the homes have front porches and there's a town square for concerts - but all built within the past decade." She says you can get new homes there for under $300,000 (£188K), a two-bedroom condo for around $190,000 (£119K) or a lovely four bedroom resale with separate granny flat for $485,000.

Rentals tend to be six months or more in this residential area, but ocean front condos generally permit them."Summer Beach is a good area for holiday homes, with townhomes on the Sailmaker complex [two minutes from the beach] at $295,000 (£186K) for a two-bed/two-bath; or South Fletcher Beach where semidetached duplexes in two halves cost $282,000 (£177K), and you can rent out two of the four bedrooms for $750 (£471) a month," says Julie. "A brand new three bed/two bath condo at Ocean Cove only costs $179,000 (£112K), really close to the sea."

Elsewhere, the south end tends to boast the largest homes - from high $400,000s to $3 million (£1.8m). "Or, to get more for your money you can look in the Amelia Island 'suburbs' - just off the island - where a three-bed, three-bath home in a nice neighbourhood, such as Amelia Walk, will cost $230,000 (£144K); or a larger home on the golf community of North Hampton will be in the $300,000s," she adds.

Next up is the famous navy port of Jacksonville with rivers, lakes and beaches lending it a lifestyle draw for those relocating.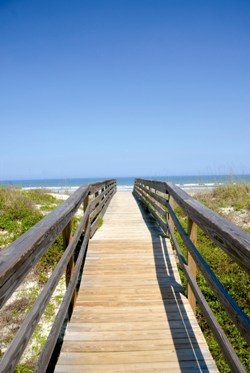 "We may be a big city but we don't look like one, nothing like Atlanta or New York but very spread out with lots of greenery and that laid-back beach ambience," says Mary Davis of Watson Realty in North Jacksonville. "The advantage of the north is that we didn't get built out during the boom, so it's a little bit more rural, you can still buy land and there's less traffic," she suggests. "The most popular area is the 9A Corridor (an Expressway that connects North with Southside) because it's got the fastest growing new sub divisions and it's most convenient for heading North [there are many from Georgia who commute]. And you get more for your dollar than Southside, which is closer to the beach."

She says there aren't many condos there, but new town homes start from $110,000 (£69K). "The subdivision [development] of Victoria Lakes is very desirable and family oriented and there you can get a three-bed/ two-bath home for $120,000 (£75K) that was $300,000 (£189K) five years ago. "For holiday rentals, look to the beach area, where you can get a new two-bed condo for $160,000 (£101K); or a renovated period home in the [north] downtown historic Springfield area for $250K (£157K)," says Davis.

For something with a pure vacation feel, head south to the Palm Coast, where a well-run, ocean-front resort like Hammock Beach is good for families, retirees, golfers, yachties and tourists alike - it's an easy one hour 20 minute commute to Orlando - according to Gary Kenny of Feltrim Coldwell Banker. "The Palm Coast has matured well over the past ten years, and although prices have fallen at Hammock Beach, rentals are still good, as it also attracts boats stopping off on the nearby Intercoastal," says Kenny. "This area is only 20 minutes north of Daytona so you can go to all the race meetings. But you wouldn't want to live there and have thousands of people converging on you every Thursday," he adds.

At Hammock, prices range from $100,000 (£63K - entry-level one-bed condo) to $1.5 million (£943K), but there are two-beds for $175,000 (£110K), or $600,000 (£377K) will get you a three-storey villa with a pool and ocean views. Next door is Cinnamon Beach, another beachfront development, without clubhouse fees, which are $350 (social) or $600 (golf) a month at Hammock, where there's a roomy four-bedroom, three-bathroom villa for sale for $524,000 (£329K).Or there's Tidelands, a gated marina development on the Intercoastal, with two-bedroom condos from $175,000 (£110K).

Last up is Vero Beach, an up-and coming arty little beach community which will be like Fort Lauderdale in 15 years time, according to McCracken. A barrier island, separated from the mainland by the Indian River Lagoon, Vero Beach has successfully resisted over commercialization so its theatre, restaurants, shops and galleries - even a Disney beach resort - are all "wrapped up in a smalltown feel" according to local realtor Dale Sorenson. "It's understated, exclusive and very different from South Beach Miami as there's little over four storeys," he says, adding that singer Gloria Estefan owns a property there.

Super-luxe new oceanfront apartments can cost several millions but you can get condos from the $200,000s - Calendon Shores is a good example - and single family homes from $300,000 (£189K). Dale Sorensen adds: "Yachties might like The Moorings which offers deep water access (condos $150,000; single family homes $600,000); but townhomes at Coralstone cost $150,000-400,000 (£94K - 251K).

"Vero [Orchid] Island is the main attraction for second homes but on the mainland you're still only 10 to 15 minutes from the beach. British clients of ours have favoured the golfing and riverfront community of Grand Harbor on the mainland and Sea Oaks with a marina and tennis club."