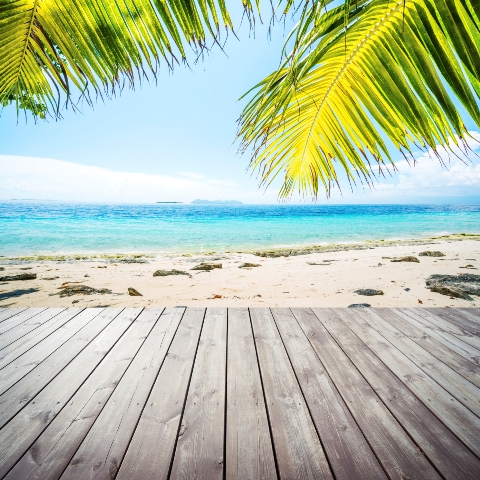 It's either boats, beaches or golf which draws most people to the Central Gulf Coast of Florida according to those in the business of finding them homes.

This stretch of the Sunshine State – between Clearwater and Venice – has some of the best swathes of sugarwhite coastline in the US, whether around Tampa Bay or the old-style beach resorts of the Barrier Islands.

But it offers much more. Whilst Tampa is the business centre of the region, Sarasota has been the cultural hub since the 1920s with high quality offerings of music, theatre and opera and one of the best education systems in the US. More "blue collar" Bradenton is popular but a little cheaper than Sarasota with its older housing stock – but its world famous IMG sports academy attracts longterm rentals from overseas.

So there's potentially something for everyone, and with property stocks currently at a six-year low – according to the Sarasota Board of Realtors – maybe now is the time to buy.

"Prices have levelled out now and distressed sales are 35-40 per cent of our listings – rather than 60 per cent," says Patricia Tan of Prudential Palms Realty, who is based in popular Sarasota.

Tan says it has a younger demographic to other areas of Florida, and the good schools attract British families relocating (Pine View School for the Gifted being the best).

One of the most popular lifestyle communities for such families is Lake Wood Ranch, a master-planned 8,500-acre town near the I-75 highway and
minutes from the Gulf Coast beaches. With boutiques, schools, restaurants and sports facilities it's got everything on tap, and it's also good for long-term rentals (many deed-restricted communities do not allow short-term rentals).

"You can get a three-bed, two-bathroom house from around $150,000 (£91,500) although prices do go up to four million," Tan says.

"Especially good value though is Palmer Oaks, a brand-new community in Sarasota, with properties from the $180,000s (£110,000s); or Central Park within Lakewood Ranch – family-friendly and budget-friendly – where brand-new detached three-bedroom homes cost from $150,000."

Another master-planned community, Palmer Ranch in Sarasota, also gets many plaudits for seasonal relocation because it offers space, shopping and is only a ten-minute drive from Siesta Key Beach – voted one of the best in Florida. One of the communities within it, Prestancia, has one of Sarasota's top golf communities with a TPC (PGA tour) course.

"It's a well established community where you can get a three-bed semidetached home from $250,000 (£152K); or a detached one for in the $400,000s (£244K)," adds Tan.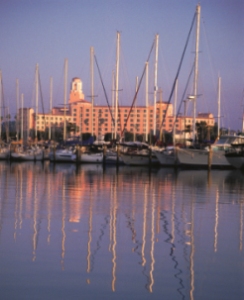 Indeed it's Palmer Ranch – along with the Barrier Islands – that are the easiest sell to British buyers according to Drew Russell of Michael Saunders & Co which has 23 offices on the Gulf Coast. Within Palmer he picks out a two-bedroom condo for $162,500 (£99K) at Stoneybrook Golf & Country Club as a great buy.

"Membership comes with the purchase so this is an especially affordable offering for golfers on a well put-together community – and you can also rent it out," he says. "Whereas my best suggestion for beach life at a low cost would be a two-bed condo on Beach Road, right across from Siesta Key Public Beach – for $375,000 (£229K). Great value."

Bradenton is also popular according to Al Horrigan, a broker at RSVP Real Estate Inc, who work in association with Savills. He recommends Tara Golf & Country Club in Bradenton as the best lifestyle/golf community for your money – you can get a two- bedroom villa there for $200,000 (£122K).

"It's closer to the beach than Lakewood Ranch and it's more flexible as far as rentals – it's designed for seasonal as opposed to purely primary residential living – and it's got the amenity package with private clubhouse."

But gated Legends Bay – $300,000 (183K)-plus – and Glenn Lakes – deed-restricted, from $150,000 – are good communities in Bradenton, according to Tan.

Thinking of retiring? Jane Ebury, a realtor with RSVP, suggests that Venice – along with Tara – is a popular choice.

"Venice feels a bit like a fishing village and the fact it hasn't been updated as much, and lacks the amenities of Sarasota and Bradenton, means prices are lower, although of course you'll pay a premium for those on the water," she says.

"Or there's Heritage Harbor community on the Manatee River, next to an outlet mall, in Bradenton. With six months' minimum residency a year, this has lower taxes than Lakewood Ranch and properties are newer. You can get a four-bedroom house for $250,000; or $280,000 (£171K)-plus, with pool and upgrades."

For retirement Sarasota based realtor Angela Wicks also suggests Venice. "There you can get a three-bedroom, two-bathroom home with a pool on a community for $159,000 (£97K) – perfect for a retired couple.

"Or want to be on the water? Try Punta Gorda, where you can get a three-bedroom condo with a dock for $186,900 (£114K). But avoid Northport where you can get really cheap properties because it has boom and- busted and has few amenities."

Fewer communities are zoned for short-term rentals (STR) than in the Orlando/Disney area, but Regal Oaks and Sabal Harbor (both in Bradenton) will allow STR suggests Tan – or any of the beachfront communities.

Anna Maria Island, Bradenton, is a popular choice for those wanting a holiday home they can also rent out. A bit more eclectic, with a laidback rather than commercial feel, the "Old Florida" beach resort has nicely renovated two-bedroom beach cottages for around $400,000 (£244K) or a beachfront condo for $200,000-plus.

"Or at Longboat Key (the largest Barrier island), you can get a condo studio on the beach for $250,000 – $500,000 (£305K) for two bedrooms – with no rental restrictions," says Jane Ebury.

Siesta Key, the "most sought after Barrier Island", is a top choice for STR because it's busy all year, according to Angela Wicks – and affordable unlike upscale Casey Key.

"A condo on the beach is best for holiday rentals and right now you can get a great deal on Siesta – prices are very negotiable on short sales. I've got a two-bedroom, two-bathroom condo for $219,000 (£134K) or a Key West house (same rooms) for $300,000 (£183K). But beware that condo associations have different rules about minimum rental stays," she says.

Going north, the Tampa Bay area is also popular, offering lively beachfront communities with great access to a big city (and international airport), and the beautiful Fort De Soto national park beach and popular St Pete Beach.

St Petersburg – like the pricier Clearwater – is also a commuter area for Tampa (the city itself doesn't appeal to lifestyle buyers) and ticks all the boxes according to David Shaw of investment company, Torcana.

"Waterside at Coquina Key is a gated resort community great for short or long-term rentals and properties on this condo conversion start at $60,900 (£37K).

"All have direct water views, are close to bars and restaurants and beaches within 30 minutes, and close to International Plaza, the biggest upscale mall in the area."
For investors he suggests Mandalay on 4th, a wealthy neighbourhood near the Howard Franklin Bridge and the nearest condo project to St Pete's Beach. "It's close to downtown Tampa, the airport, mall and the nightlife of St Pete so is very popular with young professionals. Prices start at $55,000 (£34K) for a one-bedroom; $84,000 (£51K) for a two-bedroom."
Read our guide to buying a property in Florida, search for properties for sale in Florida, or if you're thinking of renting your Florida home out, make sure you read our feature on the Florida rental zone system.

If you're thinking of buying a property in Florida, then visit The Florida Pavilion at A Place in the Sun Live which takes place at NEC Birmingham on 30th September - 2nd October 2011. Tickets are on sale now at two for £15 when booked in advance and come with a free six-month subscription to A Place in the Sun magazine.
Videos related to this article