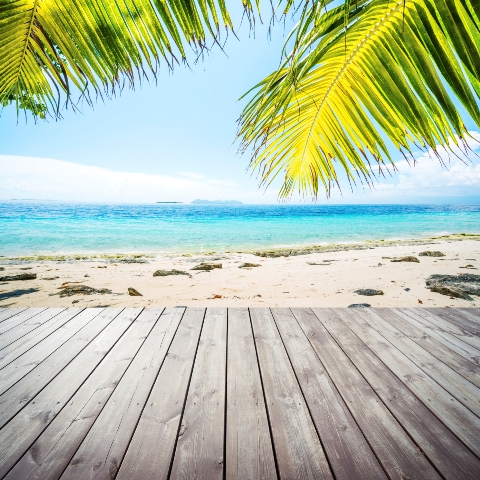 Driving around Italy, it's not uncommon to come across the most beautiful hilltop village, little changed since the days of Michelangelo and the Borgias, its church with medieval frescoes and its homes built from warm local stone, with green shutters and Juliet balconies. You settle on a café terrace with views over the valley, order your espresso and gelato and reach for the guidebook, and it doesn't even rate a mention. It's just a perfectly average, jaw-droppingly gorgeous Italian community.

In Le Marche you can buy a home in these villages at around 20 per cent cheaper, and with fewer crowds, than in the neighbouring provinces of Umbria and Tuscany.
It's a region that combines mountains of up to 2,500 metres, with rolling hills, forests and pastures leading down to 173 kilometres of sandy beaches and fishing villages on the Adriatic. As local agent Anna Rita Cella (www.cellashirley.com) explains: "That geography gives Le Marche two seasons; summer and ski, and much milder weather than the harsher areas of Italy." Le Marche is also easy to reach, with budget flights from the UK into Rimini, just to the north, Ancona at the centre of Le Marche on the coast, and Perugia just to the west.
Cultural highlights include Urbino, an important Renaissance city and the birthplace of the painter Raphael. There's world-class opera at Ancona and Macerata. The varied coast combines sandy beaches with tucked away coves that are only accessible by boat, and the resorts of Gabbice Mare and Pesaro. There is also the busy port at Ancona, with ferries to Greece, Turkey and Montenegro.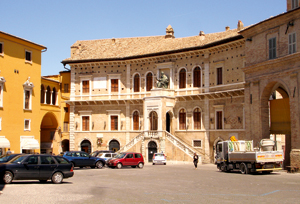 Inland, the Apennine Mountains offer skiing in winter and walking or mountaineering (or just some really spectacular drives) in spring and summer. Especially beautiful is the Monte Sibillini National Park, where Anna has her estate agency, in an area that's increasingly popular for British buyers: "It's called the 'Golden Triangle'," she says, "between Gualdo, Sarnano and San Ginesio, very close to the national park. Many British people buy a property to enjoy for their own holidays and rent out as a holiday home too, with a view to moving out here permanently or to retire here later," says Anna.
"A good example is a British buyer who bought a watermill in need of restoration, together with one hectare of land, for €200,000 [£171K]. Now it's a B&B worth €700,000 [£598K]!"

Another major restoration project is Palazzo Sacconi, an imposing palace in the ancient hilltop village of Montalto delle Marche. A firm called Cocoon Sacconi is restoring and converting it into 20 apartments, with an indoor pool and gym – prices start at £180,000 for two bedrooms.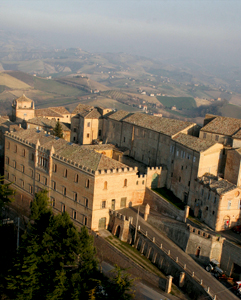 Cocoon Sacconi's CEO, Fran Kruc, says: "Italy's magnetic charm keeps it consistently high on the property investment ratings and the Marche region's popularity is growing, because it offers a truly authentic Italian experience, at an affordable price, and with scope for investment growth." (www.cocoonsacconi.com).

For anyone hoping to bag their own restoration project, Anna Rita Cella has spacious properties from €60,000 (£51K), and says that the Marche authorities manage to protect the environment without stifling growth: "The area has flexible planning laws which allow for the purchase and restoration of historic property, while being more more sensitive to the environment than the Spanish Costas."

Finished property starts at around €110,000 (£94K) for a restored apartment in an attractive town such as Sarnano. Country villas are go from around €300,000 (£256K).
Le Marche straddles that gap between the pricey perfection of Tuscany to its north-west and the rural rough-and-ready-ness of Abruzzo to the south. It's the best of both worlds, and well worth exploring.

If you're thinking of buying a property in Italy, pay a visit to The Italian Pavilion at A Place in the Sun Live. The exhibition takes place at Earls Court on 30th March - 1st April 2012. Tickets cost £15 for two when booked in advance and come with a free six-month subscription to A Place in the Sun magazine.
Words: Christopher Nye