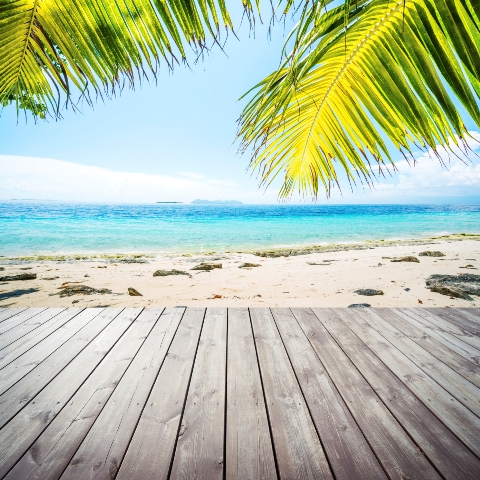 Florida is one of the most popular destinations for Brits to buy abroad, with year-round sunshine and a low cost of living, coupled with great beaches and of course the theme parks in the Orlando area. The collapsing US housing market caused a worldwide recession, but the silver lining is almost laughably cheap property, so now you too can live like a TV star.
The big news in the US property market is the continued fall in house prices, down another 1.6 per cent over the third quarter of 2010, and nearly 10 per cent lower than 2005. But although still in the doldrums nationally, there were signs of growth in the central Florida property market, where the majority of Brits buy, with figures released by the Federal Housing Finance Agency in late-November 2010 showing a slight rise in home values.
Properties in the Orlando area may have seen a year-on-year fall of 11 per cent, but prices from July to September 2010 rose by one per cent. "That's because America is not just one big property market," says Carol Chant of Dream Homes Orlando, "and Orlando and the Disney area isn't the same as Detroit or Buffalo – there are a lot of foreign buyers and prices are perking up."
But perking up from such a low level that (cliché though it may be) there really has never been a better time to buy. Carol is in the process of selling a three-bed, furnished villa with a pool, within a short drive of Disney World, for $120,000 (£76,900). Which when you think about it, is astonishing.
Properties in Davenport can offer budget options close to Disney World. It's to the southwest of Orlando and into Polk County in an area that until fairly recently was all orange groves. You can buy the classic four-bedroom-plus-pool Florida villa there from $150,000, (£96,100) and crucially, you can offer short-term rentals in Polk County, enabling you to get some of the purchase price back in rentals of at least £300 per week.
Also inexpensive in Florida is the north-east Atlantic coast, from the Kennedy Space Centre, via New Smyrna Beach, Daytona Beach, Ormond Beach, Palm Coast and St Augustine, America's oldest town. These are tourist areas, but also popular with "snowbirds" – older residents from the northern states and Canada who come here for the winter.
There are year-round golf courses, nature reserves, quaint old towns, all within a reasonable drive of Orlando or Sanford airports. Prices vary, but even under £150,000 you'll have your pick of good quality, two- to three-bedroom "single family homes"
Where to buy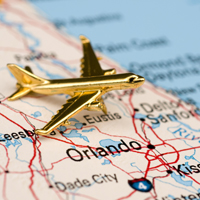 Florida's Gulf Coast is a great choice again after the huge, crazy price rises of 2003-2006 collapsed almost as spectacularly.
From the Keys you follow the coast up past the Everglades to Naples, Cape Coral, Fort Myers, Venice, Sarasota and St Petersburg – cities which have art, culture and a relaxed southern vibe alongside snow white beaches, golf, water sports, kayaking and sport fishing. With so many foreclosures around, prices are what you can get away with, but £100,000 to £250,000 would buy anything from a good quality two-bed apartment, right up to a beach house where your veranda opens onto an ocean view.
For those wanting a house close to Florida's theme parks, there are plenty of upmarket options. Westhaven is a new development, where you can buy a brand-new five-bedroom home with pool for $330,000 (£211,500). Celebration is the 11,000-population town that abuts and was designed by Disney.
According to citydata.com, average selling prices have gone from nearly $400,000 (£256,400) in 2006 to $150,000 in 2010 (£96,150). Even avoiding potentially troublesome foreclosures, that still leaves plenty of attractive villas at under £250,000.
Alarm bells
Anyone planning on renting their American property out commercially needs to be aware of "zoning". America may be the Land of the Free, but the rules governing property are stricter than in the UK, and in an effort to protect hotel trade, the state of Florida has strict rules governing short-term rentals. In most Florida counties it is simply banned, and you could receive a fine of $50 per night if found renting your home out to tourists. So if you intend to part-finance your home anywhere in the US with paid rental, you must check this with your agent, and then lawyer, at an early stage in the buying process.
Mortgage options
There are good deals for people with a great credit rating, such as 75 per cent LTV at 4.5 per cent fixed for five years, from International Mortgages.net (www.internationalmortgages.net)
Our double celebration in 2011!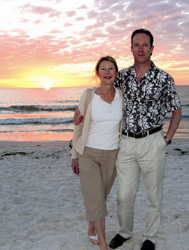 That new-found freedom that comes when your children fly the nest has urged the Irvines to fulfil their dream of owning a second home on Florida's west coast
Toasting your silver wedding anniversary is a big occasion for any couple but Mark and Anne Irvine hope to make theirs in July extra special – by celebrating it in their brand new home on Florida's Gulf coast. The couple, who recently relocated from Edinburgh to Warwickshire, are having a property built in a gated community called Forest Creek, on the edge of Ellenton near Bradenton.
Construction is due for completion by May or June, just in time for their anniversary and going forward, their intention is to spend as much time in Florida as possible, ideally two three-month stretches each year.
"We've been to Florida about eight times and love the Sarasota area, with the lovely beaches of Anna Maria Island being our favourite," says Anne. "We have had the dream of owning a home [in Florida] for a good few years and as we felt our two children – both over 21 – had their own lives now, it was time to make the most of our new freedom."
The Irvines have chosen a model of home called Blue Sky 2, which once built will have cost around $195,000 (£125,000) in total. A single-storey detached villa with a typically Floridian layout, it will comprise: an open-plan kitchen – with breakfast nook – and living/dining area, three double bedrooms, including a master with en-suite, a family bathroom and a den, which could be used as a fourth bedroom. The villa's south-facing rear has views of a lake and woodland and will include a lanai -– a covered patio. There will also be a double garage.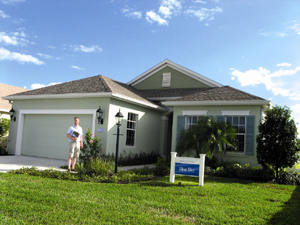 Properties at Forest Creek are set within a carefully planned natural environment. The community's developer, Neal Communities, who Mark and Ann discovered through Prudential Palms Realty Agency, based in Sarasota, has included an 18-acre lake with its own rookery, nature trails and pockets of oak parkland. Other facilities include fitness and recreation centres, a pool and spa, and a canoe and kayak livery.
Says Anne: "One of our main needs was having the ability to rent out our home for some of the time each year. An awful lot of areas don't allow rentals, or do but in very restricted numbers per annum. Others only allow six-monthly rental or long-term. We needed our home to be able to rent for at least some months to make it work for us financially. We have chosen a community where we can place a six-monthly renter, such as a snowbird."
The couple also discovered that some developments come with higher than necessary ongoing costs. "We viewed many new properties on golfing communities where the HOA (Homeowners Association) fees can be extremely costly," comments Anne. "We're not golfers, so there was no direct appeal for us to purchase on such sites."
Through collaborators, Prudential Palms has also helped the Irvines with tax issues, including how to offset airfares and other costs as landlord expenses, how to open a US bank account and the best way to transfer Sterling into dollars.
To get to their Florida home from the UK, Mark and Anne normally do a two-leg journey, flying to Tampa International via Newark (New York). However there are direct flights from Gatwick to Tampa International.
The couple had wanted to buy a second home for many years, so their long-term plan is simply to spend as much time as possible at the property. "We trust our close family and friends will also come and enjoy the wonderful beaches and weather with us. I know our son keeps asking, 'Mum how far is it to Disney?' Well, it's an hour and 40 minutes by car!"
www.yourglobalagents.com

On the market in Florida now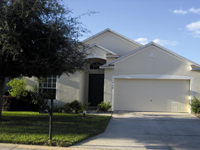 1.
Where: Davenport, Florida.
Price: $159,000 (£102K).
What a bargain! In a few years time we may look back at these prices in a perennial hot spot just a few minutes from Disney World, and wonder why we didn't snap one up. This three-bedroom, two-bathroom villa in the gated community of Sunset Ridge comes fully, and tastefully, furnished. When the theme parks have taken your last dollar, don't worry, this villa comes with a private pool and spa with lovely country views.
Contact: Dolby Properties: 001 407 352 3664; www.dolbyproperties.com.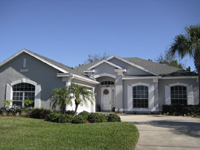 2.
Where: Legends Golf and Country Club.
Price: $199,900 (£128K).
Top-quality three-bedroom villa on a gated community/country club with golf and lake views.
Contact: Jerry Barker: 001 407 286 8170; www.jerrybarker.com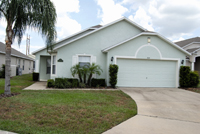 3.
Where: Westbury, Florida.
Price: $167,000 (£107K).
Four-bedroom villa with pool, close to theme parks and new Posner Park mall. Zoned for holiday rental.
Contact: Dream Homes Orlando: 01392 278230; www.dreamhomesorlando.co.uk