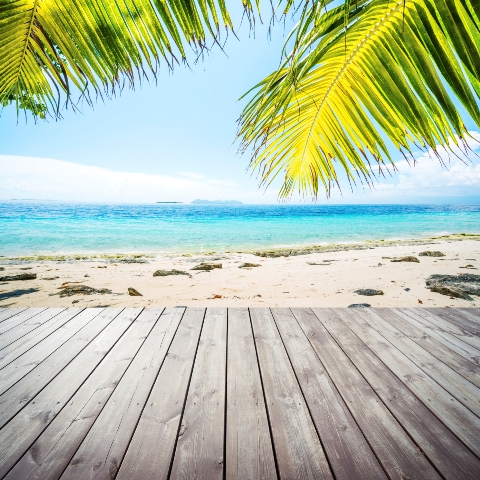 If you're buying a property to rent out in Florida, make sure you're familiar with the local "zoning" laws. To find out more, we quizzed two realtors there, one from Orlando and the other from the Gulf Coast...
Jerry Barker, Jerry Barker Homes, Orlando
So what is meant by zoning?
Like most other places around the world, land in Florida is "zoned" by a county or city for a specific use. Zoning specifically defines what land uses are allowed in a particular area. There are four main basic categories: residential, commercial, industrial and agricultural.
Most "residential" zoned property in Florida can be rented out as a long-term rental (LTR), which means on a contract of seven months or more – so long as the community association permits it. In some cases a community may be "deed restricted" and may not allow long-term rentals. In short-term rental (STR) zones, residential property can be let on contracts of less than seven months, for example for a week, fortnight or month, so they are geared towards holidaymakers. This means STR zones in Orlando tend to be limited to communities close to Orlando's theme parks and other attractions. What differentiates an STR from an LTR is that the county requires a landlord to collect and submit the state's hotel tax for a rental agreement of less than seven months.
So where should someone who wants to buy a short-term rental property in Orlando look?
With the exception of a few communities, the majority of the land to the south and west of Disney World, as far west as Route 27 and as far south as Southern Dunes Golf Club is zoned for short-term rentals (see map).
What else do you need to operate a vacation home as a short-term rental property?
You must apply for a tourism tax licence and a business licence from the county that your property is in. It's a simple and inexpensive process that will allow you to operate your property as a "small hotel".
This licence is only granted to an owner whose property qualifies by being in a properly zoned area and is
essential to allow you to run your STR business. Owners of properties found to be operating an STR programme without licenses can be fined up to $250 (£155) a day for non-compliance. As well as land being zoned by a county for STR, each individual community must also have been approved for short-term rentals by its Home Owners Association (HOA).
This means you could have a home on land approved for short-term rental at county level but not by the community your property is in. So always check a community's rules regarding STR before you decide to purchase there.
www.jerrybarker.com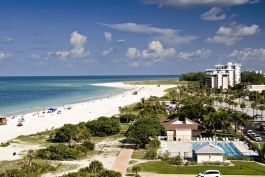 Pat Tan of Prudential Palms Realty, Sarasota
To what extent is zoning controlled by municipalities and Home Owners Associations in Sarasota?
The local county government usually establishes zoning, including density, as part of its overall land plan for the county. Individual neighbourhoods also can impose their own rules on how property may be used.
The county may establish general rules about rental terms. For instance, in areas along the beach, they may be lenient and allow daily or weekly rentals. And they may choose to define buildings that allow such short-term rentals as "hotels", in which case they become subject to specific building codes and require things such as sprinkler systems, clearly marked emergency exits and so on.
A condominium development is usually governed by a condo association, to which all owners within it must belong. The officers of the association must be homeowners and elected to their position by the other owners. A Home Owners Association (HOA) is similar to a condo association, but generally relates to neighbourhoods of detached houses.
If you own property in a development governed by a condo association or HOA you must observe their rules. These rules often dictate how owners may rent out their property – minimum rental period, how many rentals a year are allowed, approval of tenants and lease documents. Homes not governed by this kind of association are subject only to county regulations, which tend to be less restrictive.
What else do you need to consider when you operate a rental property in Sarasota/ Bradenten?
For rentals periods of less than six months, deemed as STR, the owner is responsible for payment of resort tax (also referred to as hotel tax) to the local county on a monthly basis. The tax rate is set by the local county – in Sarasota County it is 4.5 per cent.
The owner is also responsible for collecting sales tax and submitting this to the state government on a monthly or quarterly basis. Tax may vary by county – in Sarasota it's 7 per cent and in Manatee county is 6.5 per cent. You may need a licence and the home may have to comply with certain safety and heath regulations and have particular notices posted – best to leave this to a professional management company.
How strictly are zoning laws enforced in Sarasota?
With the downturn in the real estate market, revenue from property taxes has decreased putting a strain on the budgets of individual counties. One of the ways they are trying to address this is to identify homeowners who rent out their homes short-term and do not report taxes.
With hundreds of internet ads for holiday homes, enforcement officers simply review the ads and visit the homes. If they find a tenant in residence where taxes are not being filed, they pursue the owner and fines and interest in unpaid taxes are imposed.
If a property is being rented out short term in violation of the condo or HOA rules, the association will usually draw the owners attention to the violation and ask them to stop. If the owner persists, the HOA may take action, impose fines and put a charge on the property if fines remain unpaid. Some HOA rules have fines that can accrue daily. Nosey neighbours may even make an "illegal" tenant's life at the rental property uncomfortable, telling them they are not supposed to be there. Many buyers think they can buy a house and fl aunt the rules – not a good idea! It may work for a while, but once it is brought to the attention of the HOA they can make your life a misery.
What is the distribution of STR and LTR zones in the Sarasota/Bradenten area like?
With a few exceptions, all homes may be rented out long-term (more than six months). Some condo associations may require that the home is "owner occupied" for a period before it is rented out, or they may only allow, for example, 50 per cent of all homes in the association to be rented at any particular moment in time.
Many of the condos and homes in the beach areas can be rented out on a daily and weekly basis. If a home has been used for rentals in the past, a buyer may ask to see the rental history. Condos in these areas start from around $180K (£112K) and houses from $250K (£155K). Away from the beaches, if the home is in a community with an HOA regulations will vary. Many golf club developments allow monthly rentals and golf membership may be transferable to the renter – an example of this is the River Strand golf and country club development in Bradenton.
Beware that some developments impose a minimum rental contract of three months – it might be easy to find a three-month tenant in the winter months, but it's not so easy in the summer. There are a handful of subdivisions that allow short-term rentals of detached houses (villas).
www.prudentialpalmsrealty.com