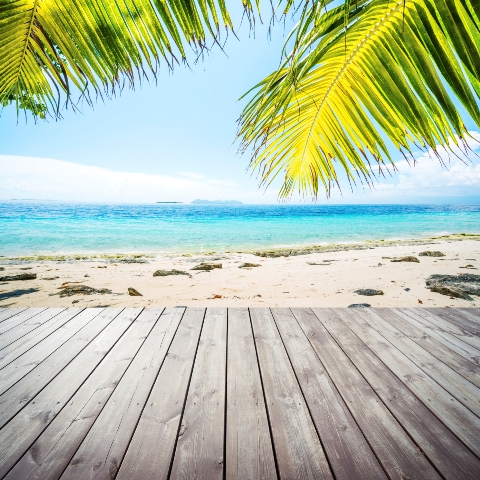 At Vamos Cycling we offer holidays and training for keen cyclists who are looking to train for special events or who simply want to explore the area and challenge themselves to new routes. Open now for three-and-a-half years, we're based in Cádiar, a small town (1,600 residents) in the Alpujarras, a lush mountainous area on the southern side of the Sierra Nevada, between Granada and Almería. Gary and I run things ourselves, with our dog Chica!

The idea of moving to Spain had been in our heads for a couple of years but a speeding ticket Gary received for going 34mph in a 30mph zone tipped him over the edge! In the UK we both had jobs we enjoyed but were fed up with working just to pay the bills. When we came to Spain we rented for nine months before putting our UK house on the market. It sold quickly and four months later we bought our home in Cádiar, a large townhouse in a church square. We spent 18 months restoring it.

We'd never been to the Alpujarras before then, but we had nothing to lose and found a local estate agent who helped us with our first rented home. It didn't take us long to realise that this area was where we wanted to be and offering cycling holidays was what we wanted to do. The roads here are superb and Cádiar has roads leaving it in all directions so the variety of routes is outstanding. Gary rides his bike every day now, while I look after the running of the B&B.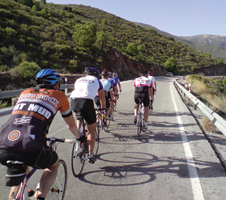 The local town hall has been easy to deal with and is very encouraging. At the time of getting the house ready there were grants available to women starting up businesses, so I applied for one and got it! This was a challenge as the application was all done in Spanish, but it was good practice and I was pleased that they understood my application, which included writing an essay about your business plan!

We can accommodate seven guests in three twin rooms and one single; guests share two large bathrooms. The lounge is on the top floor and leads to a large terrace with stunning views of the mountains. We tell our guests to treat the house as their own – they can help themselves to drinks and snacks, and chill out on the terrace or in the lounge. Everywhere is communal. We also have a bike workshop. We're very flexible so people can arrive and leave whenever they want.

We're open all year with our quietest months being August and January. Our guests are mainly Brits – due to advertising in the cycling press – but we have had some Danes and Americans. The cost of our training week is currently £320 but will be increasing to £395 from 1st January, 2011. This includes airport transfers, guided rides, B&B accommodation, just about everything except flights, insurance and evening meals. Our B&B rate is also going up, from £20 per person per night to £25 pppn.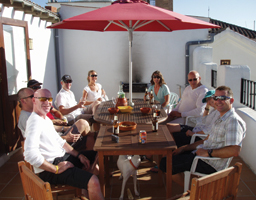 This has been our busiest year so far. We were flat out from February until June then it went a bit quieter, but we haven't had many weeks with no guests. July and August are usually pretty quiet as it's so hot, so we use that as our chill time or for having family over. When we're busy we often don't have a day off for weeks.

The local community is very friendly and were encouraging when we were working on the house – I think they were glad to see it being restored. All our neighbours are Spanish and we get involved in fiestas whenever we can. Gary has joined a local cycling club and I've joined the local women's association, which is mainly Spanish. Being a cyclist is never the most sociable sport, so mixing with expats hasn't really been an option. Saying that, we have British friends who we met soon after we arrived and who we couldn't have been without! We love living here, love what we're doing and certainly wouldn't change anything.

www.vamoscycling.com