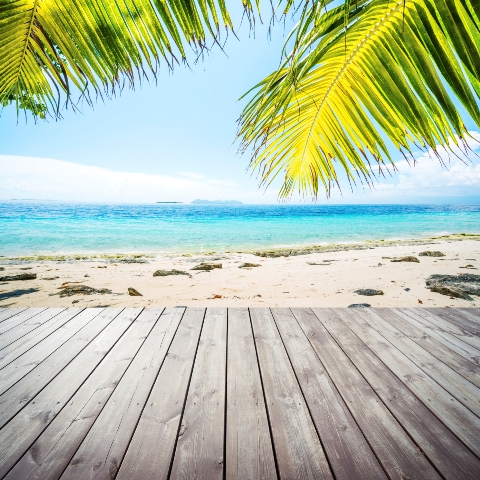 When it comes to attracting holiday lets, character homes often have an edge over run-of-the-mill properties, as the Pearsons, who own a 'trullo' in Puglia, will tell you…

We are:
Alan and Carole Pearson, originally from Newcastle and now living in Ifold, West Sussex. I [Alan] am a contract director at BT and Carole is a water quality technician for Thames Water

We own:
A trullo – we've fallen in love with these cone-covered stone buildings! Ours, in a rural location on a hill near Alberobello, has three bedrooms – two with luxury en-suite shower rooms, a private pool and five acres of olive groves and fruit trees. We bought it derelict in 2004 and restored it to our specification.

It took 18 months from purchase to opening. We named it after Carole's mum, who had sadly passed away – she loved Italy too and it has little owl features dotted around the place, which were her favourite bird. There are reportedly only 1,600 or so trulli (plural of trullo), all in a small triangular area around Alberobello. They're protected by UNESCO and come with strict restoration regulations.

We chose:
Puglia, because of the trulli and because we love Italy. The Italian people are very friendly, the cuisine is second to none and this part of the country is still relatively unexplored and unspoilt – most of the holidaymakers here are Italian. There are 500 miles of beautiful coastline around Puglia, along with historic towns, magnificent cathedrals and fortifications left by the Greeks, Romans, Goths, Lombards, Byzantines, Saracens, Normans, Austrians and French. Puglia is
known as "The Garden of Italy" and produces the bulk of Italy's wine and olive oil..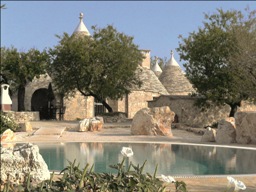 We rent out:
Trullo Patrizia between April and November. We rent it for between £850 and £1,600 per week inclusive, depending on season. There is a 25 per cent deposit and we ask that the balance is paid 60 days before the holiday start date. We send keys out by Recorded Delivery as it's not possible to meet guests at the property because of the widely varying hours of the day and night that they arrive. We have our own website and most of our guests find us through this, as well as Holiday Lettings and Villarenters. Our rental income effectively pays for the property, which is mortgaged, as well as for the maintenance and management of the trullo by our local property manager, Donatella.

Having Donatella and her husband Antonio on hand has been a godsend – they manage the property all year round, so we know it is secure when not occupied. They provide cleaners and a very special individual called Pasquale, who lovingly tends the gardens and maintains the pool and patios. Some guests haven't even known he exists as he arrives at six in the morning to start work and leaves before they get up. It also helps that they are very experienced tour guides and translators for when people get lost trying to find the trullo.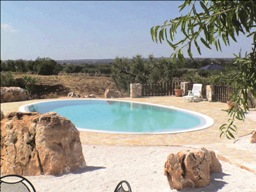 We pay:
A fee of around €670 (£549) per month for management and maintenance of the property. Laundry is approximately €80 (£66) per week; repairs and replacement of towels, linen, crockery and other items are done on an ad-hoc basis. Pool chemicals are around €250 (£205) per year but this can increase if the weather is particularly hot and the pool is used more. Liability insurance is about £350 per year and is a must have. There are also utility costs like electricity, gas and water. Electricity is very expensive and is charged at a rate applied to non-nationals. It typically works out at £650 per year and includes the running of the pool equipment as well as lighting. Usually a tank of gas (for cooking and heating hot water) lasts all year and costs around €950 (£779). The property is rural and there is no water supply, which is typical across Puglia except in the towns. We have a small tank to supply the pool and garden watering and a huge 80,000-litre water tank for the property. Drinkable water is delivered by tanker at a cost of €30 (£25) per load, although this is subsidised in winter as rain is collected from the roof. We also have mortgage costs of around £11,000 per year. So all in all, this is not likely to make us profits but if we can break even we are paying for the property, which was our original aim!

For more information on the Pearsons' trullo visit www.holidaylettings.co.uk/25432
Remember when you rent out your Italian property, you will have to pay tax on your Italian rental income.