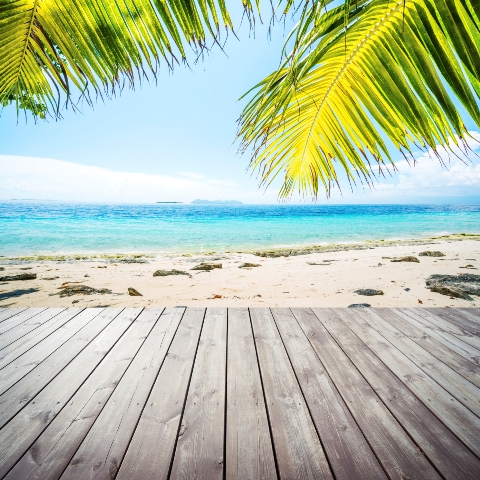 "Choosing a property with 'all closing costs included' over one with extra costs to pay must be a no-brainer?"
Whatever it is you're shopping for, if someone promises they can save you money, it's worth treading carefully. And buying an overseas home – a purchase which comes with additional costs – is no different
All closing costs included" is a promise you may find property developers making – and, as with anything a developer tells you, it is something of which you need to be wary. When done properly, including the closing costs is a way of packaging the total expense of the buying process so that the investor is not left with any nasty surprises at the end.
"I am seeing it in about 70 per cent of the developments we are dealing with and, ethically done, it's a good thing," says Robin Barrasford, spokesperson for the Association of International Property Professionals (AIPP). "It means the buyer does not suddenly reach completion only to find that their £100,000 house will actually cost £115,000 because there are taxes or notary fees they hadn't been aware of." Bundling up the buying costs – which essentially means buying taxes, and lawyers and notary fees – may also be done to allay people's fears of foreign bureaucracy as well as to help them with their budget.
But done dishonestly, it is an insidious way of persuading the buyer to use a lawyer who is linked to the developer or agent, which immediately rings alarm bells over who is working in whose interest. If your lawyer is being paid backhanders by the developer, we all know where that can lead... as seen a few years ago in Marbella, where high-profile lawyers ended up behind bars. One thing is certain – your money will be nowhere to be seen.
"I would always be wary of developers who include all closing costs, which means they point you in the direction of a specific lawyer or surveyor," says Robert Green from Cluttons Resorts.
"It is no different to booking a budget flight online and being able to see all the extras. A developer, if they are any good, should make it as transparent as possible for the buyer to opt in or out of add-ons and to understand exactly what they are paying for. A good developer should be able to tell you the standard costs, such as the going rate for a good lawyer, so you can find one yourself." Samantha Gore from Brazilian agents UV10 agrees: "Don't necessarily discount the developer's recommendation of a lawyer, as they may genuinely know someone good.
But make sure you are in a position to make that decision yourself," she says. "Entrusting the developer with all costs takes away too much control from the buyer. You know what your total expenditure will be, but you lose control over the legal process – the due diligence and registration of your property – which I would strongly advise against," she says.
"And what if you resell before completion? Will you still be asked to pay these costs?" Gore asks, citing a recent case of buyers who were left in confusion as they wanted to resell but had already paid all their closing costs upfront, "which they needn't have done". In some countries, such as Bulgaria, offering to pay your closing costs can also be a duplicitous means of developers getting the buyer to pay over the odds. "If you take a developer up on this offer, it should never include your solicitor's fees – and you should also ask for a clear breakdown of exactly what you are paying," says Robin Barrasford. "In some countries, by law the developer has to pay some of the taxes. They pretend they are being generous by offering to pay a buyer's costs, where in fact they are charging the buyer for the fees they should be paying themselves," he adds.
Finding a developer who offers to pay your closing costs is not a problem you are likely to encounter in Spain these days, given most are struggling to stay afloat, with financing options as scarce as off-plan buyers.
"Spanish developers desperately need to shift their stock, but rather than offer to pay a buyer's closing fees, which is a cash cost to them that they can't afford, they are more likely to drop the price by the same amount," suggests Mark Stucklin from Spanish Property Insight.
But for bargain-hunters a new hidden "cost" has emerged in the wake of the Spanish recession – and it is one that is enraging buyers who think they have found a great deal. It recalls the dodgy old days when buyers would hand over a large chunk of the asking price – in full view of the notary – in a brown envelope, to reduce the official sales price that appears on the deeds and cut the vendor's capital gains tax liability. Now, in some instances buyers who are sealing deals on homes at up to half the price they cost a few years ago are being asked to pay supplements towards the Spanish equivalent of stamp duty – all because the tax authorities' "accepted" value of a property is higher than what the buyer actually pays for it, due to the deflated market conditions. To avoid having to pay this, the buyer needs to appeal and provide an official valuation showing the lower market value – a time-consuming and potentially costly process that may not lead to success. "We bought a bank repo, got hit with this tax, appealed – and lost," says one British buyer called Katy on the Costa del Sol.
But in general, most buyers of overseas property now are pretty clued up about what 'hidden' costs they will face. In Spain or Italy, you will have to add a hefty ten to 13 per cent of the sales price to cover your total costs. In Barbados, conversely, the buying costs are very low, with just legal fees to pay and no buying taxes. There will always be the odd quirk, such as the 'Laudemio tax' in Brazil, which you pay to the Navy if you buy frontline beach land. There is also the very slim chance that in the event of war, that land could be reclaimed. And there are ways of reducing your buying costs that are becoming far better known now, such as using a foreign exchange company rather than a bank to transfer your money. If sending over stage payments or a lump sum to exchange on a property, that alone can save you thousands of pounds. So, as ever, take nothing at face value when buying a property. Property developers have rarely been known for their altruism. So when they appear to offer you something for nothing, check just how much that is really costing you.
Words Zoe Dare Hall
Pictures Thinkstock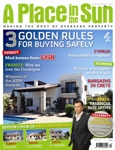 This feature appears in the May 2010 issue of A Place in the Sun magazine, on sale now at all good newsagents.