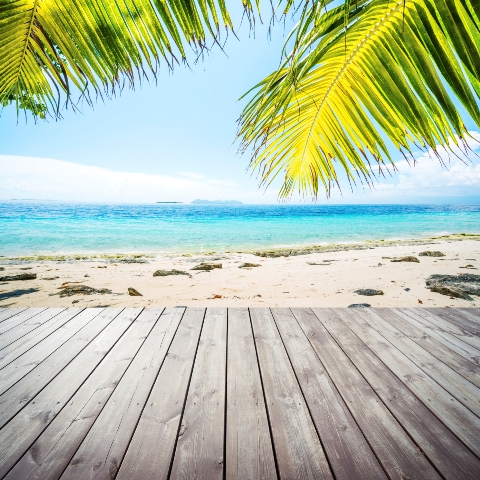 Terry Ward, 59, and his wife Christine, 53, left Buckingham for Cyprus in May 2008. Here, Christine tells us about their grocery,which gives British expats a taste of home We moved to Cyprus from Buckingham. Back in the UK, Terry ran his fathers business, Ward Hardware, clocking up 30 years, while I was a fitness instructor and Pilates teacher.
Having been on many holidays to Cyprus over the yearsand having really enjoyed them, we had often discussed moving to Cyprus when our children had grown up. We thought we had better make the move soon otherwise Terry would be leaving the shop feet first! We moved here in May 2008, and ournew life has exceeded our expectations.
In May 2009 we opened a franchise of the British grocers Thomas Greens, in Paralimni, near Ayia Napa. Its a residential area in the south-east of the island which offers a traditional Cypriot way of life, but is rapidly becoming a holiday destination.
When we found the site for our shop, the Thomas Green team helped us get the essentials sorted out. To have them as part of the set-up was a real gift, and their expertise really showed through. They were very hands-on, especially when we got access and started to build up the shop. There were so many things to do, but they provided a sensible and steady hand with it all. The main hiccups were getting used to the IT and shop systems and ordering stock, which all seem like second nature now.
It was a hard slog to get everything in place to open the shop, and being in a foreign country is always a challenge for official paperwork and legal rulings. But now we are in the swing of it, and finding that we have made many friends through the shop, and UK visitors come to see us each time they come over.
Both Terry and I work in the shop, helped out by our 26-year-old son, Alex, who also worked in the Buckingham shop. Our customers are expats and holiday visitors. The excellent climate really does bring holidaymakers back time and time again, especially with the opening of new budget air routes to the island. The Brits have discovered they can buy their favourites from home here, and it is proving to be a very popular and busy shop. As we say, After all, how far should you have to go for a decent cup of tea or a jar of Marmite? It has already created considerable interest, and increasingly locals are visiting, too.
We sell around 1,500 leading food brands. Age-old favourites are the teas, jams, confectionery, biscuits and cereals, but we have a choice of over 15,000 products from a database so we can tailor the stock to our clientele. There is also a premium range carrying Duchy Originals and Twinings teas, together with an option to buy online. Customers can also take advantage of the new Thomas Greens Loyalty card, too.
Recently, we opened a sandwich/ coffee bar in the adjoining premises. We are still feeling our way, and finding out what works, so we dont have any plans to open any other businesses.
We have an apartment near the shop. Although it is smaller than our house in the UK, it has a large patio area which means we spend much more time outside. We do look forward to our time off, juggling it with all we have to do to keep the shop looking inviting, and keeping on top of the ordering and stocking the shelves!
We love to relax at one of our favourite local restaurants and take a long lunch in the sun. That is what is so rewarding, having the sunshine and heat on this very beautiful island. We are really enjoying our new life.