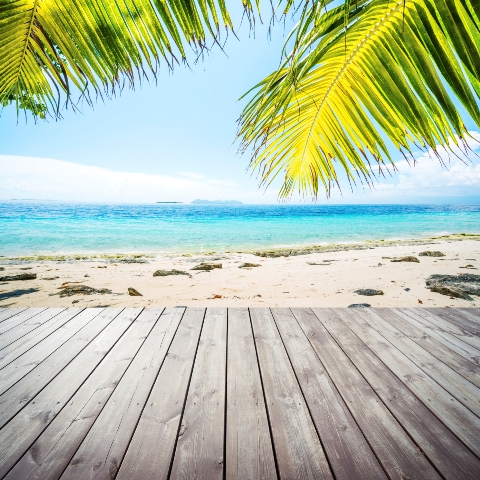 For so long it felt like a dream and now Im trying to comprehend I have my own overseas home to use whenever I want
Once upon a time (about two years ago) a glamorous television presenter and a film crew descended upon a little-known region in southern Italy called Puglia, on a mission to help two friends find a holiday home. They were successful the friends found the house of their dreams and lived happily ever after. The End. Or is it?
Actually it was only just the beginning, as the glamorous TV presenter (that was me in case you didnt realise) also fell in love with the little-known region and also found an apartment that she wanted for herself!
Yes, thats right, for those of you who didnt know, I have been in the process of practising what I preach for some time now. Even though I have travelled all over the world there is something about Puglia that draws me to it. I put in an offer on a derelict apartment in an 18th-century palazzo and began my Italian love affair. The offer was accepted and between then and now Ive also met the man of my dreams, had a beautiful baby daughter, moved house in this country and become the proud owner of a now fully restored apartment. It has taken a long time, partly due to me, partly due to Italian red tape and partly due to the enormity of the renovation work required, but my very own place in the sun is now finally finished. I have called it Romeo and Juliet as it has three balconies, at
one of which I can imagine a lover gazing wistfully down at her beloved. Have you noticed, dear reader, how my prose in this column has gone a bit flowery and romantic? Thats what Italy does to me, it casts a magic spell. Having said that, it also terrifies me, as I now have to stop dreaming about perfect days spent there and actually go about creating them. There are so many things to achieve: bank accounts need to be opened and direct debits set up, a language needs learning, neighbours need meeting and, probably most importantly, theres furniture to buy.
I am extremely fortunate in the fact that the developer of my apartment, Nigel, is English and has lived in the area for the last four years. He has been very helpful, and I probably couldnt have done it without him. For so long it felt like a distant dream and now Im trying to comprehend I have my own overseas home to use whenever I want. I also have some very famous new neighbours Mickey Rourke has allegedly bought nearby and Suggs (of band Madness), Paul Weller, Dermot X Factor OLeary and Will Young are all just round the corner. And Im sure you can all remember the infamous photograph of Dame Helen Mirren in that red bikini? Well that was taken on my local beach!
My plan is to take things slowly when I get out there in terms of furnishing the property and acquainting myself with everything. I was a single girl when I bought it and Im now a mum, so a lot has changed. Sometimes when you buy a property, there is a desire to have it all ready and finished yesterday, but I have decided to take things really, really slowly. Im planning a trip out there in the New Year, when I will have fun just buying the basics. Then every time I go out there, little by little, I will add to it and hopefully create a home I can enjoy for years to come. When my daughter is old enough I plan on spending summer holidays with her there and inviting family and friends to drop by, so we can all indulge in long lazy lunches and afternoon siestas on my new roof terrace. You see, theres that magic spell again Im already living la dolce vita!

This article was published in the January 2010 issue ofA Place in the Sun magazine, on sale in all good newsagents. Back issues can be ordered for 4.99 each (inc P&P) by calling +44(0) 20 3207 2920 or to subscribe click here