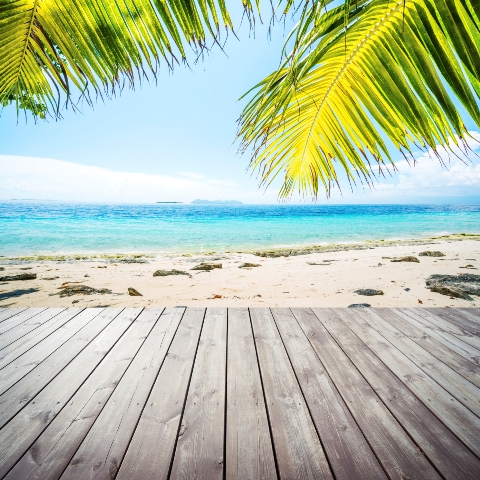 The Ellises own three apartments in Kalkan, a romanticharbour town on Turkeys Mediterranean Coast. Could youfall in love with it, too?
We are:
Martyn (54), director of a firm of Independent Financial Advisers, and Fiona Ellis (51), PA to the commercial director at a global healthcare company, from Marlow, Buckinghamshire.
We own:
Two one-bed apartments and a studio apartment in Kalkan, on Turkeys Mediterranean Coast. We bought the first apartment four years ago, after honeymooning in Kalkan in 2004 and falling in love with the place. We returned the following year and decided to buy our own piece of paradise! Our agent showed us an apartment in a block of five that had been part of Hotel Nur, and we bought one. Last year, there was one left, and our experience of renting out our existing apartment was so good that we decided to buy it. This apartment also came with the option of a lease on a small studio apartment near the apartment block, so we took that on, too. We bought with a Turkish mortgage from IsBank.
We chose:
Kalkan, because it is one of those places that keeps drawing you back, year after year. Anyone looking for a romantic, friendly harbour town with spectacular scenery, in a terrific climate, cannot help but love it. The main attraction is the wonderful food on offer; there are well over 100 restaurants and the competition keeps the quality incredibly high. Add to this the fact that Turkey provides better value for money for Brits than Eurozone destinations, and we knew we were onto a winner. Kalkan is essentially a couples resort and we realised that one-bed apartments are at a premium here. Two other major plus points are that the pool is enormous for just five apartments and a studio, and the fact that guests can use the facilities at Hotel Nur.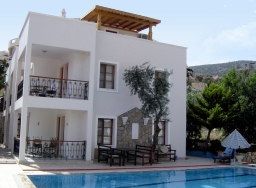 We rent out:
The apartments for a weekly charge of up to 295 in the main season (May to the end of October), and 125 during the winter months. Over the last couple of years we have seen an increase in the number of lets throughout the year, and this year has been especially busy. The apartments have been solidly booked from May to October, and we are more than covering our costs. We are already receiving enquiries for next year, including repeat bookings from regulars. The administration is time-consuming, but it is a labour of love. We use www.ownersdirect.co.uk, www.holidaylettings.co.uk and we have our own website at www.kalkansecrets.com for advertising; each site provides roughly equal numbers of enquiries. We now receive more enquiries than we can handle, so we pass bookings on to the other owners in the block (for a small fee).
We pay:
The owner of the Nur Hotel 1,450 annually per apartment for the daily cleaning and twice-weekly linen change; his staff also take care of general maintenance. We also have 24/7 security and a meet-and-greet service, courtesy of the hotel. We feel it is excellent value.
Want to be featured in A Place in the Sun magazine? Why not write to us and share your rental story [email protected]