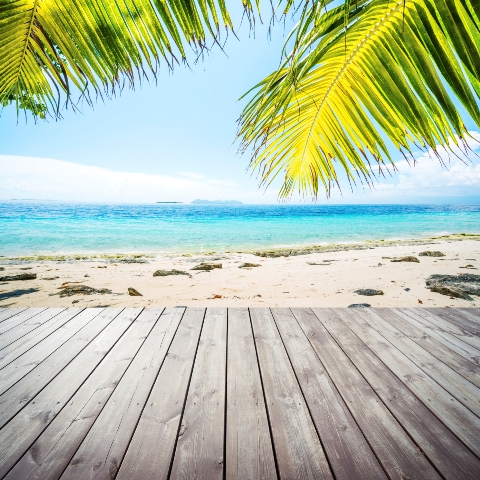 In 2005 Jon Hales, 38, and his partner, Beth Millard, from Surrey starred on A Place in the Sun. Theyve since transformed an old bakery in Spain into apartments which they are set to rent out.

We bought an old bakery in Fuente Alamo, a village in Jaen province. If you think about the typical Andalusian village, this is picture-postcard. Its bang in the middle of Granada, Seville and Cordoba. About 200 people live in the village, there are two bars, one tiny shop, a school and a church, and were surrounded by olive trees as far as the eye can see. The countryside round here is incredible, its got Roman ruins and a 12th-century Moorish tower. Its very rural, the people havent changed what they do here in 100 years.
Its a three-storey house with four bedrooms, and three new self catering apartments which we will rent out, a courtyard and a pool. Originally we planned to keep the bakers ovens, but when we came back the baker had taken them out! It worked out well, though it gave us space for another apartment.
It wasnt far off derelict. We didnt have proper electrics; youd switch a light on in the bedroom, but youd have to turn one off in the bathroom. For three months we didnt have hot water, and not much glass in the windows!
I moved in straight away, living in one room, sleeping on an inflatable mattress. Beth has been working in the UK throughout. She comes out every weekend, but for the first two years it was one weekend a month or every two months. She plans to come over here permanently at the end of this year.
We bought it for 60K and spent 200K [171K] doing it up. Weve spent almost four years on it; the first year we sat around waiting for planning permission, and renovating the property took two years. When we started we took out all the machinery. The machines were amazing, we gave them to the local museum and theyre on display. What have we done to the house? Absolutely everything! New plastering, plumbing, new windows. Im probably the least practical person but for at least four months I was doing a lot of bricklaying and plastering.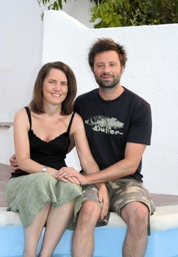 It has been incredibly stressful renovating; if we were starting out again, we would have bought something already renovated. If people think red tape is bad in the UK things that should take a day can take months here, its just the way it is.
Weve called it The Old Panadera [bakery]. Weve had a lot of interested people contacting us, wanting to know when the apartments will be ready. Its a bit difficult at the moment, as were waiting to get our business permit, and we cant tout for customers until we get it. Its applied for, and Im hoping itll only take a few weeks. The apartments are furnished and ready to go. We always wanted something with the potential to earn us some money.
I know enough Spanish to get by. I would say to anyone thinking of coming out here to learn as much as you can before you come out. I had a really steep learning curve after three weeks of being here I had to go to a lot of planning meetings, all in Spanish.
We made the decision that we didnt want to be part of the expat thing. When I first came here the only two English people I knew were the estate agent who showed us the house and his wife; they always made a point of being close to the Spanish and they introduced us to a lot of their friends. I just went to the bar and introduced myself to everyone. In a way, I have had to become more confident. Living in the UK, you know what to expect every day. Here, I dont really have a comfort zone, but that is a good thing.
When Beth comes over we dont want to do anything for six months; its taken a lot out of us. We want to relax knowing Beth, that wont last long!