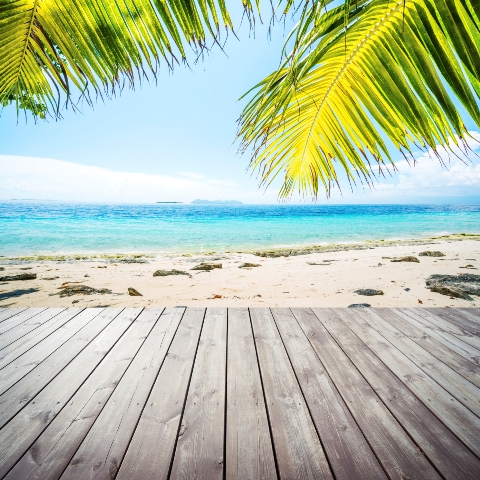 The Spanish Tax Grab
One British couple, Mr and Mrs Roy, are 10,000 richer following a successful court battle to reclaim the Capital Gains Tax (CGT) they were illegally overcharged by the Spanish Government. The historic ruling, which comes at the end of a year-long challenge, rights an injustice that began when the couple sold their property in Spain in 2004 and were charged 35 per cent CGT - 20 per cent higher than the rate Spanish residents paid at that time.
The court found that the higher tax rate broke discrimination rules set out in the European Community Treaty, and ruled that the difference be repaid to Mr and Mrs Roy, with six per cent interest.
The resounding success of the Roys' case paves the way for hundreds of Britons who sold a property in Spain between around July 2004 and the end of December 2006 to reclaim CGT they have been illegally overcharged.
Emilio Alvarez from the Spanish law company Costa, Alvarez, Manglano & Associates, which won the Roys' case, said: "We have successfully put forward to the Spanish Government, and won, the first British case, and we arenow able to lead other British people forward and reclaim the money they were wrongly overcharged. However, as timings around reclaims are so tight under Spanish law, it is vital people come forward via the www.spanishtaxreclaim.co.uk website as soon as they can so their cases can be registered and put forward, or they could miss out"
Currently 600 other Brits are putting a similar case forward. But Mark Bodega, marketing director of currency specialist HiFX, estimates that as many as 10,000 Brits could be affected and entitled to pocket as much as 140 million between them - based on an average reclaim figure of 14,100.
If you believe you have been overcharged CGT you will need to act quickly to have your case heard because under Spanish law claims can only be made dating back over a four-year period.
Already claims for the period before July 2004 are invalid. Those who successfully claim will also be able to add interest at a rate of six per cent to their reclaims from the date they make the claim, making their possible refund even higher.
Case closed ?
If you think you might have a case for a CGT refund you should be able to answer 'yes' to the following questions: Did you sell a property in Spain between July 2004 and 31 December 2006? Were you not a fiscal resident in Spain when you sold it? Did you pay CGT on the property, and did you sell it as an individual rather than a company? If that sounds like you, the next step is to complete a copy of the tax forms Modelo 212 or 210 to proceed. A solicitor will be able to assist you with filling out the forms and making the claim. The company that won the Roys' case, Costa, Alvarez, Manglano & Associates, has been handling similar cases on a no-win, no-fee basis, and takes 35 per cent commission if you win, while The International Law Partnership, for example, will charge a rate based on your individual circumstances.
Based on being awarded 10,000 (excluding interest of six per cent)and paying 35 per cent in legal fees, you could pick up a clear 6,500 - and have it in your hands in less than a year, now that the Roys' case has set a precedent.
Spain got rid of its two-tier CGT system in January 2007 after the European Commission issued the country with an ultimatum. Spain then fell in line with other EU countries by cutting its CGT rate for non-residents from 35 per cent to 18 per cent - the same rate paid by residents. British agents working in Spain broadly welcome the ruling. James Wyatt, MD of Barton Wyatt International, which specialises in golf developments in Spain in Jerez, La Gomera, Almeria, Corvera, Mallorca, and on the Costa del Sol, said: 'This ruling is certainly good news for the hundreds - if not thousands - of British buyers who have been misled by the Spanish tax authorities. It reinforces that we agents must stress to buyers how important it is to get decent tax advice before buying. A company like Blevins Franks (www.blevinsfranks.com) can give invaluable tax advice."
Chris Mercer, founder of Mercers, which sells property mainly on the Costa de la Luz and Costa Calida, sees the ruling as a positive move by the Spanish courts.
"Spain is at last starting to implement a level playing field in some areas of the property market with regard to British property buyers, which should send out a strong message," said Mercer. "However, it will have to maintain this type of independent judgement in areas such as the land grab to finally convince the British public. This is a good start but perhaps there's still a long way to go in some peoples eyes."
Finally, if you are considering claiming there is an important tax consideration to remember. If, as a UK resident, you have offset the Spanish CGT paid against your UK capital gains liability, and then claim back some of the Spanish tax, further tax is likely to be due in the UK, as you have claimed a tax credit for tax that has actually been repaid to you. Therefore, UK returns will probably have to be adjusted. The interest paid by the Spanish authorities will also be taxable income in the hands of the recipients.
Contacts
Solicitors
Costa, Alvarez, Manglano & Associates:
0845 680 3849; http://www.spanishtaxreclaim.co.uk
The International Law Partnership:
020 7061 6700; www.lawoverseas.com
Tax and financial planning
Blevins Franks:
020 7336 1000; www.blevinsfranks.com
Estate agents
Barton Wyatt International:
0134 484 3000; www.bw-international.com
Mercers: 0034 968 199 188/0845 017 7805 (UK local rate);
Interview with Denise Holt, British Ambassador to Spain

Why do you think Spain is such a popular place for British people to buy homes?
Spain is a very diverse and beautiful country so people thinking of retiring there can choose between mountains and forests, and coasts on the Mediterranean or Bay of Biscay. They can choose between gorgeous Moorish-Spanish cities down in Andalusia or ultra-sophisticated cities like Barcelona and Valencia. There is a huge amount of choice and it gives people a wide variety of lifestyles.
From your experience what are the main differences between the Spanish and British ways of life?
From where I sit, the main difference is the eating hours. If I get invited to a Spanish lunch, it tends to be between 2.30 and five. And a Spanish dinner starts at ten and goes on until one! So this tends to mean that I get precious little sleep in my working life. But perhaps I've known Spain so long I dont spot the differences quite so immediately and I'm more aware that these days there are fewer and fewer differences. When I first knew Spain it was highly Catholic, with very large families and nobody spoke English. Now I would say it's a modern, developed society where young people dress just like young people elsewhere and live in the same world as we live in.
What are the main reasons for expats in Spain running into difficulties?
They broadly come down to having not done enough research or having trusted too much in other people to do the research for them.
I always get worried when I meet people who are settling in Spain having bought a property and decided to move without learning Spanish, and not having established where their finances will come from.
In what ways can the Embassy help people who do run into problems?
Through our website, www.fco.gov.uk, and other websites, like the Direct Gov website (www.direct.gov.uk) we offer a lot of information on what to do if you're thinking of moving overseas.
We try to signpost people to the ways they can improve their chances of making a go of it. For example, always take on an independent legal advisor, try to learn some of the language before you go rather than afterwards, try to make sure you have covered all your healthcare needs - you won't necessarily get cover if you're in Spain so you may need to take out health insurance, which could be expensive if you have a pre-condition. And you could get a pension estimate before you go, which at least would give you some information.
Looking at the current economic climate, how has the downturn and weakening pound affected the number and types of issues youve seen occurring in Spain ?
In two different ways. Firstly dealing with the residents. We are seeing a number of our pensioners finding life a bit uncomfortable at the moment as their income source has been reduced by a third as the pound has slid against the euro. They were existing comfortably before, for example, going to the hairdresser's once a week and eating out most nights a week, but now they'll maybe go to the hairdresser's once a month and eat out twice a month so the little luxuries are being cut at this stage. Where things are bearing really hard are on the people in their thirties and forties who were attracted to Spain to provide services to the older people - the ladies who did the hairdressing, the gentlemen who looked after the gardens. As the older folk cut back, these people are losing their source of income and we are seeing some of the younger people coming back to the UK. I suspect that it won't be long before some of the older people also feel the need to come back. But the trouble for them is that if they bought their property, it wont be easy for them to sell it. So we believe that quite a lot of people are trying to sit it out, in the hope that the value of their property will pick up, which I don't personally think it will any time soon.
As for tourists, I think it's harder to predict, but on current estimates, tourism to Spain will be down anywhere between 15 and 20 per cent this year, as people are less certain about having a job come the end of the summer and making more cautious decisions about going.
Now for a little bit about you. How well did you know Spain before you became Ambassador? Do you speak Spanish?
I've known Spain since 1968. That was the first time I visited, when Franco was still ruling it, and I have seen massive transformations. Spain always was a wonderful and dynamic country but it is a joy to see the transformation that has happened there. To see the prosperity in the streets and how clean the cities are is wonderful. I do speak Spanish, it's a language I love to speak.
You must have some favourite places and a favourite dish? Could you name them?
It's incredibly hard to choose a favourite Spanish place because they're all so different. I'm very fond of Madrid, which is a beautiful, grand city. I love going to Granada with the Alhambra, and Malaga, a slightly run-down seaport, and Coruna, an Altantic seaport. I love Salamanca, an inland university town, and Santiago de Compostela, which has been a special holy place for about 1,000 years. So how do I choose?
And my favourite dish. I think I had one of the most wonderful fish platters I've ever had in my life sitting in a little seafront cafe down near Fuengirola when I went to Songs of Praise down on the Costa. They brought out a spread of prawns and crabs and Mediterranean fish all grilled with garlic and salt, and it was wonderful.