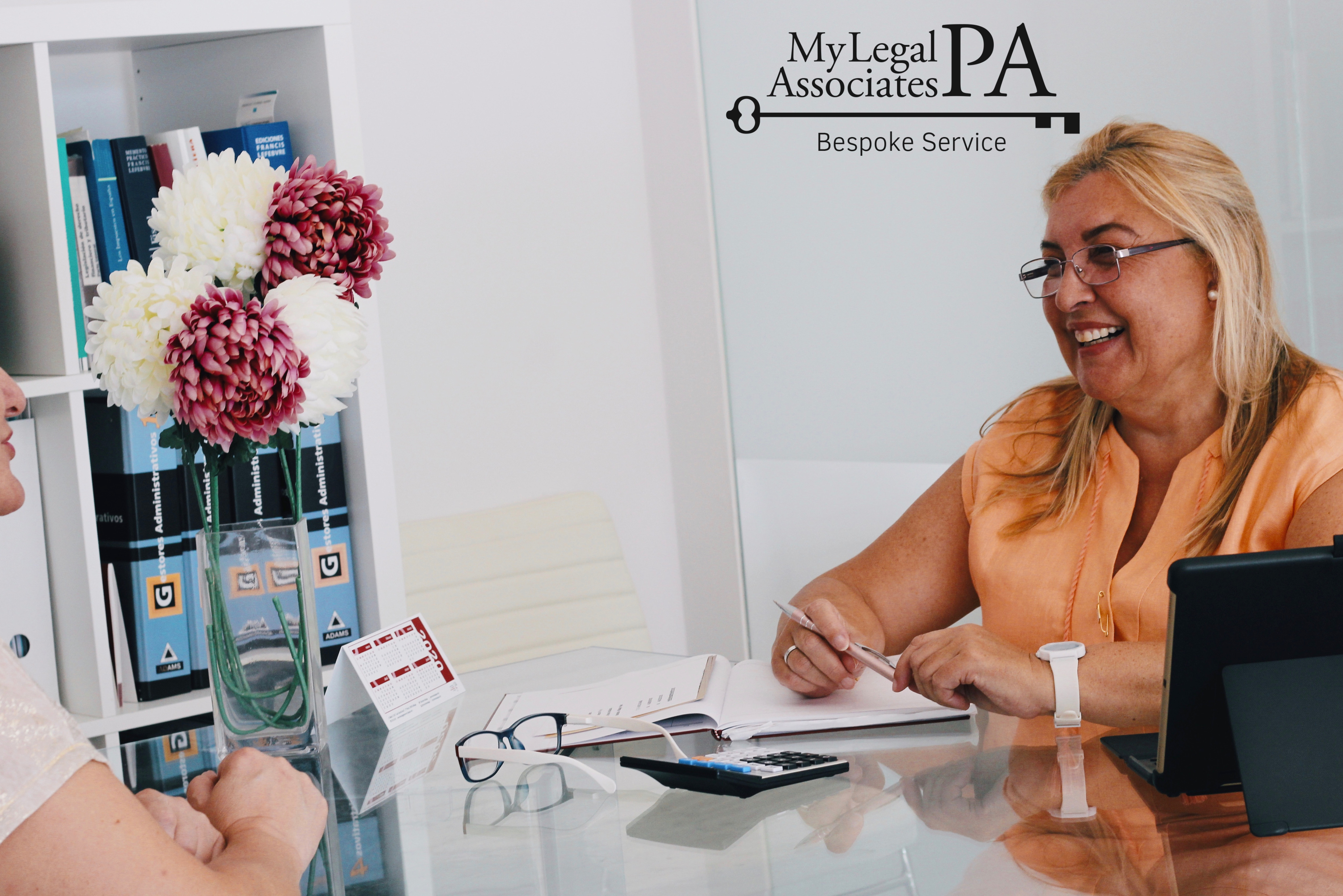 About Us
My Legal PA Associates is a dedicated specialist Relocation 'Ex-Pat', Legal / Tax Accounting and Fiscal Services / Gestoria for all those wishing to live in Spain part time or full time, either to retire or migrate and/or start a new business.
We are unique as we are the only truly 'One Stop' service provider to provide and meet your entire needs for you, your family, and your future family generation's needs.
Our core Partner Specialist Group and Strategic Network Partners means you have only one relationship for all your daily needs as you live your life thru each of the decades of your life.
We are known for providing a complete lifestyle support provision - from the 'cradle to the grave' for all family members.
If you visit our website www.mylegalpaassociates.com you will see all our 'specialist services' and Partners which ensure all your requirements are met. The founder Yvonne Vidal is a dual National with English and Spanish inheritance and has lived in both the UK, USA and Spain and now resides in Southern Spain.
With more than 41 years' experience My Legal PA Associates is the first choice for relocation, 'ex-pats' as well as residents seeking just one relationship to meet their continuing needs to live a stress-free life in Spain.
Yvonne's company has built 'best in class' relationships with all the Statutory Authorities including Municipalities, Mayor' Offices and both Police/Legal etc. You and your precious family are safe in her company's hands – hence the company is the first choice for Ex-pats and residents.       
Locations
Offices in Marbella, Costa del Sol, Costa Blanca and Costa Calida
Nueva Andalucía/Puerto Banus Office –
Opposite C.C. Centro Plaza, 
Avd Manolete s/n, Urb. Conjunto Casaño 7
29660 Nueva Andalucía, Marbella
Málaga
Tel: (0034) 95 281 0391   WA (0034)  640 378 551
Associated Partner Gestoria Guadalmina Office –
Centro Commercial Guadalmina IV Local 68,
29678 San Pedro de Alcántara, Marbella (Málaga)
Tel: (0034) 952 888 202
Services
Immigration /Residence Permits & Visas for Non-EU citizens


Application for your Tax Identification Number (NIE)


Purchase of Spanish Property


Selling a Spanish Property


Inheritance, Spanish & UK Wills


Power of Attorney


Opening Spanish Bank Account, Tax, Accounting & Fiscal


Mortgages


Legal Steps Funeral Services & Probate


Litigation Civil & Criminal


Members of ABI UK - Process Serving & Litigation Support


Private Investigations /Detectives/ Judicial Calligraphy Experts


Investment Advice


Relocation


Real Estate – Property Finder


Architecture & Interior Design


Driver & Vehicle
What they say about us...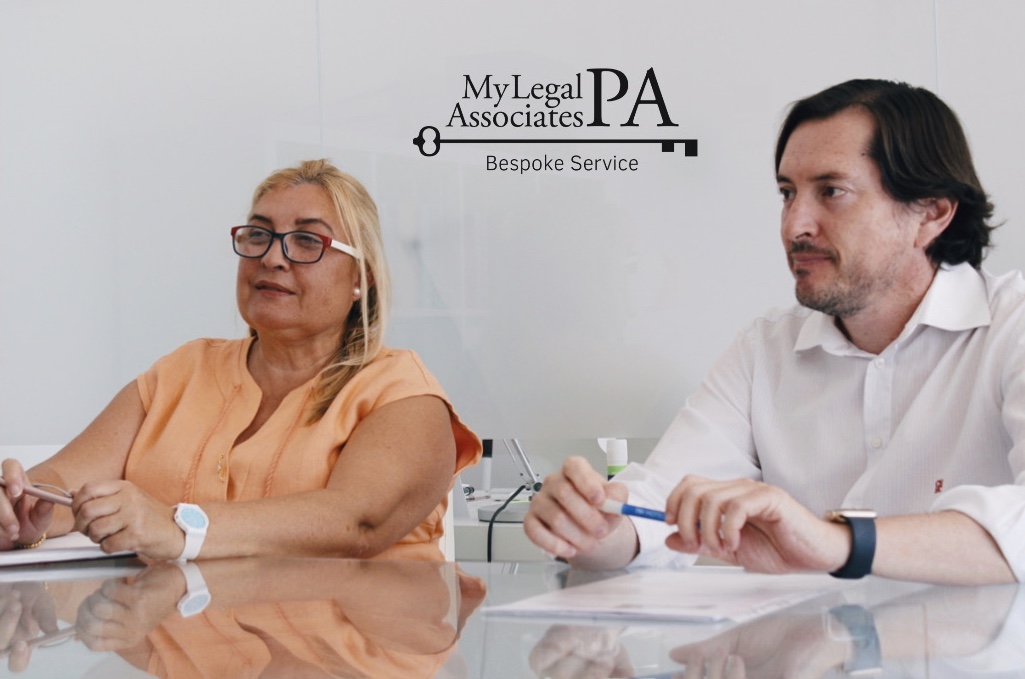 EFFICIENT SERVICE, REASONABLE PRICE
Very Efficient service at reasonable price. They keep you informed at every step. No starchy solicitors here!
Bernie Finch
A PLEASURE TO DEAL WITH
It was such a pleasure to deal with and English-Speaking consultant/lawyer who understood Spanish Law. My previous solicitor was Spanish and while he understood Spanish Law, he didn't always understand me. Yvonne was very thorough and helped me deal with a very awkward legal situation there in Spain with my property. She sorted everything out and kept me informed at every stage.
She has kept an eye on everything for me since then and I would have not hesitation recommending My Legal PA Associates to anyone. If you are not a native of Spain and are looking for good consultant/lawyers/accountants who will understand everything look no further than My Legal PA Associates.
Sonya Reddy
"It was such a pleasure to deal with and English-Speaking consultant/lawyer who understood Spanish Law."