Jonnie Irwin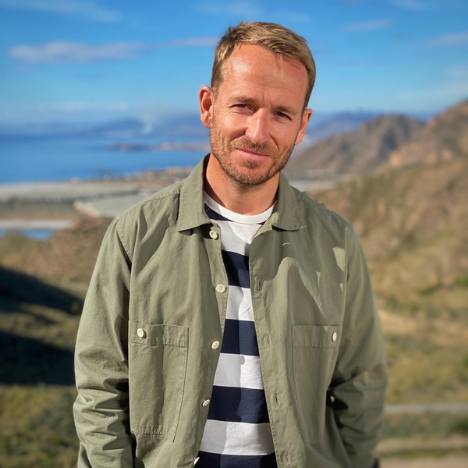 Jonnie Irwin is one of A Place in the Sun's longest running TV presenters. He first appeared on the show in 2004 alongside Jasmine Harman in A Place in the Sun: Home or Away.
Since then, Jonnie has filmed hundreds of episodes for the award-winning Channel 4 series, and helped countless house hunters find their dream properties overseas, using his background in property and surveying.
Jonnie grew up on a small farm and stables in Leicestershire. Always outdoors he would play as much of any kind of sport as possible but his main focus has always been rugby playing as a junior for Lutterworth Rugby Club and eventually senior rugby for Rugby Lions RFC.
He studied Estate Management at Birmingham City University and secured his first job with Christie and Co, a surveying and business transfer specialist. Like most graduates he worked across a range of departments and it was here that Jonnie gained his knowledge and passion for the world of business and property. After six years and having become associate director and manager of the agency office, Jonnie was headhunted to help set up the hotels and leisure department of Colliers in Birmingham.
Jonnie then took a completely new direction and landed the role of joint presenter of new Channel 4 TV show A Place In The Sun: Home or Away?,  receiving a TRIC Award in the second series. It wasn't long before he was offered other shows and has since presented numerous series for the BBC, Channel 4 and Sky 1. Alongside A Place in the Sun Jonnie is also one of the lead presenters of the BBC's flagship property show Escape to the Country.
Jonnie now has three young children, and can still be seen globetrotting, helping buyers find their dream homes on A Place In The Sun and at the A Place in the Sun Live Exhibitions giving advice and seminars on all things property related.