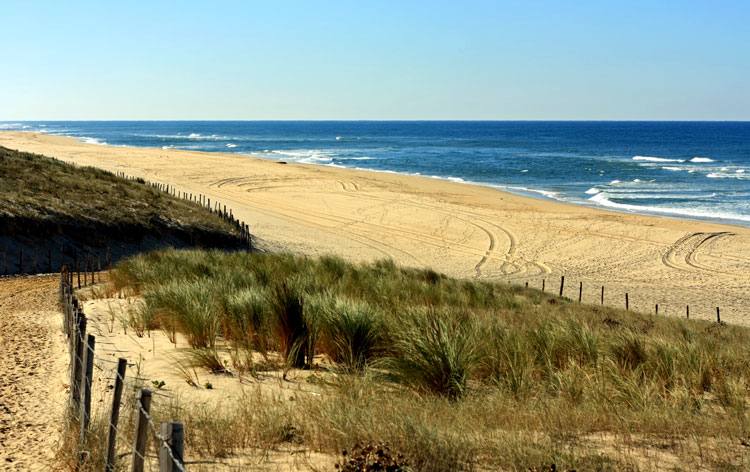 Updated in February 2016
If you like your seaside beauty spot with a bit more drama than the Mediterranean usually offers, a bit more lush than southern Spain and a bit more traditionally Portuguese than the Algarve, then the Silver Coast will be right up your alley.
The Silver Coast (Costa de Prata) begins just north of Lisbon and stretches around 150 kilometres to beyond the coastal town of Nazaré. There is no set definition though, and some claim it continues all the way up to Porto, another 150 kilometres north. Development lagged decades behind the Algarve and was further delayed by the financial crisis. Now, however, the Silver Coast is shaping up for another boom period, with prices on the rise.
It is an utterly gorgeous and dramatic stretch of coastline; wild and beautiful sandy beaches and lagoons, backed by cliffs and rocky headlands, hot enough in summer but warm in winter too. Although relatively unknown and definitely unspoilt, this coast makes the news each year when the world's craziest surfers flock here to ride the world's biggest waves.
Although most famous for the beaches, the Silver Coast is part of rural Oeste Portugal. It's not unusual to see locals riding on a donkey to their farms and vineyards. There are mountain ranges just a little inland offering all sorts of outdoor activities. Golf is more popular nearer the coast and several courses have been built in recent years to tempt us away from the Algarve. Praia d'el Rey, near Obidos, is the most famous.
It's a spectacular coastline, but a convenient one too. You can get to your seaside bolthole from the UK in time for lunch or after work. Both Lisbon and Porto get budget flights all year from the UK, including from regional UK airports, then it's a pleasant drive along a good motorway from either.
Where to Buy on the Silver Coast
Where should you buy? You have a choice of new purpose-built resorts, including golf communities, the old towns and fishing villages, or country properties a little way inland or in the small country hamlets.
Traditional Towns and Villages 
Nazaré
You see Nazaré in the world's press most years; it's the town in the foreground of all those dramatic "surfer rides world's largest wave" shots. In 2014 all records were smashed when a surfer rode a 100 foot wave – the same height as a ten storey building. The town itself has around 15,000 people.
Peniche
Peniche is a medium-sized town sitting out on a small but spectacular headland with the sea on three sides. It has an attractive harbour, photogenic white windmills and long sandy beaches popular for all windsurfing-type sports. The town has almost 30,000 people in the area and has always been a busy fishing port. It is also a popular surf-school location. 
Caldas da Rainha
A city of 27,000 people, Caldas is 10 kilometres inland. With museums and exhibition centres plus a bustling centre of shops of cafes, it's buzzing in summer but there's plenty to do and see in winter too. Nicely renovated apartments start at around €100,000.
There's a network of villages around that offers semi-rural Portuguese life but with access to local services and transport links – the bus from Caldas to Lisbon only takes an hour.
Obidos
Buy a property on the Silver Coast and you can guarantee you'll be showing al your visiting British friends around this dramatic medieval walled town. It's not only a local highlight but one of Portugal's most visited places.
It has traditional restaurants serving local fish in the narrow cobbled streets and wonderful views from its battlements – perfect for spotting a nice place to buy! Best of all is the beautiful and dramatic Obidos Lagoon nearby, cutting inland from the little beach resort at Foz do Arelho.
Sao Martinho do Porto
A lovely little town set round a lagoon, it has been built up with holiday apartments in recent years but is a good choice of families wanting something purpose-built and easy to look after and rent out. Two-bedroom apartments and townhouses go for about €130,000-160,000 here.
Mafra and Ericeira
Mafra is a substantial town of 76,000 people with a huge baroque palace at its heart. A few kilometres away on the coast is Ericeira, a town of some 10,000 people and a major beach and surfing resort. It's a popular weekend break destination for Lisboetas. 
Purpose-built Resorts
Praia d'el Rey Golf and Beach Resort is the best known of the developments, situated between Peniche  and Obidos Lagoon. It was started in the 1990s and comprises a thousand privately-owned properties set around a five-star hotel with sports facilities and a golf course. You can buy resale apartments here from around £100,000.
Quintas de Obidos is an estate of just 79 properties with a unique selling proposition, it is dedicated to equestrianism. The multimillion-euro villas are set around a lake, just south of Obidos Lagoon, with a country club and stabling for your horses. Captain Mark Phillips bought a villa here. 
Royal Obidos Spa and Resort has nearly 600 properties, a mixture of villas, apartments and hotel suites, plus a hotel, spa, tennis club and an 18-hole golf course designed by Seve Ballesteros.
Campo Real is a luxury golf and equestrian resort at a place called Torres Vedras, a little way inland from the coast and nearer to Lisbon than the other resorts. It is operated by the Dolce group.
Bom Sucesso Design Resort has a golf course and beach front and some startling and innovative apartment and villa designs.