Quinta De Faro from MJ Developpement
Faro, Algarve, Portugal from €1,190,000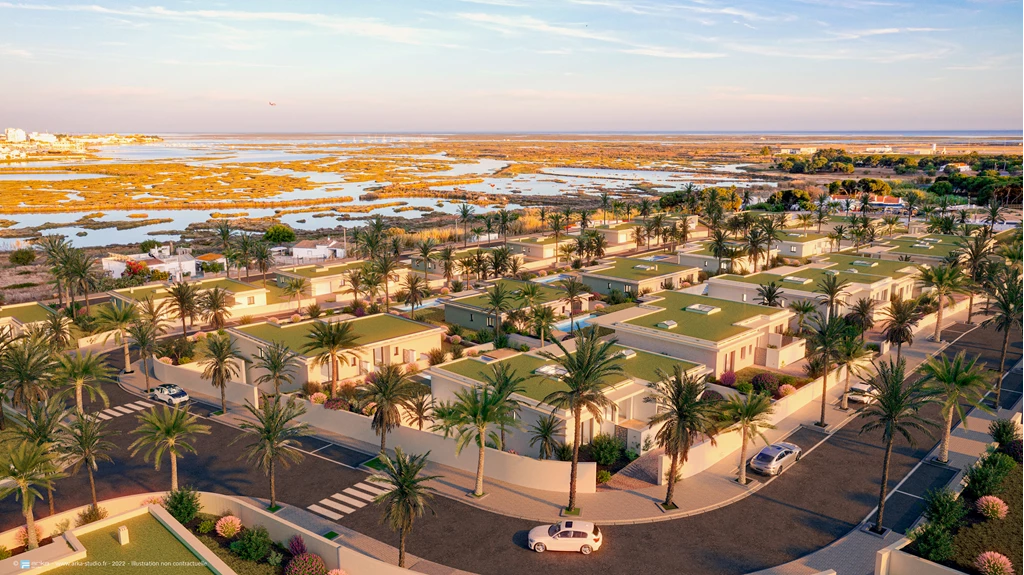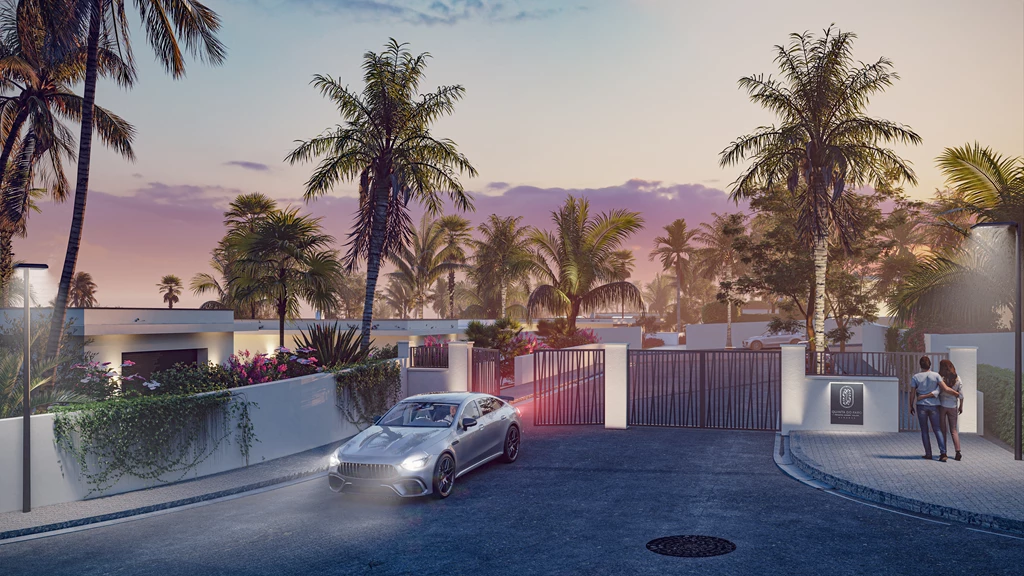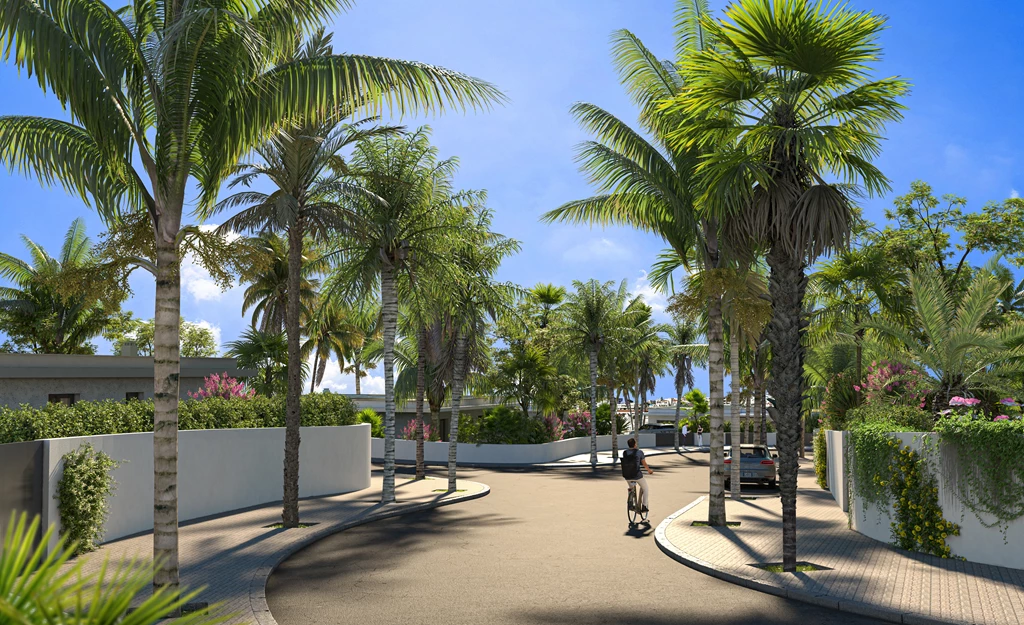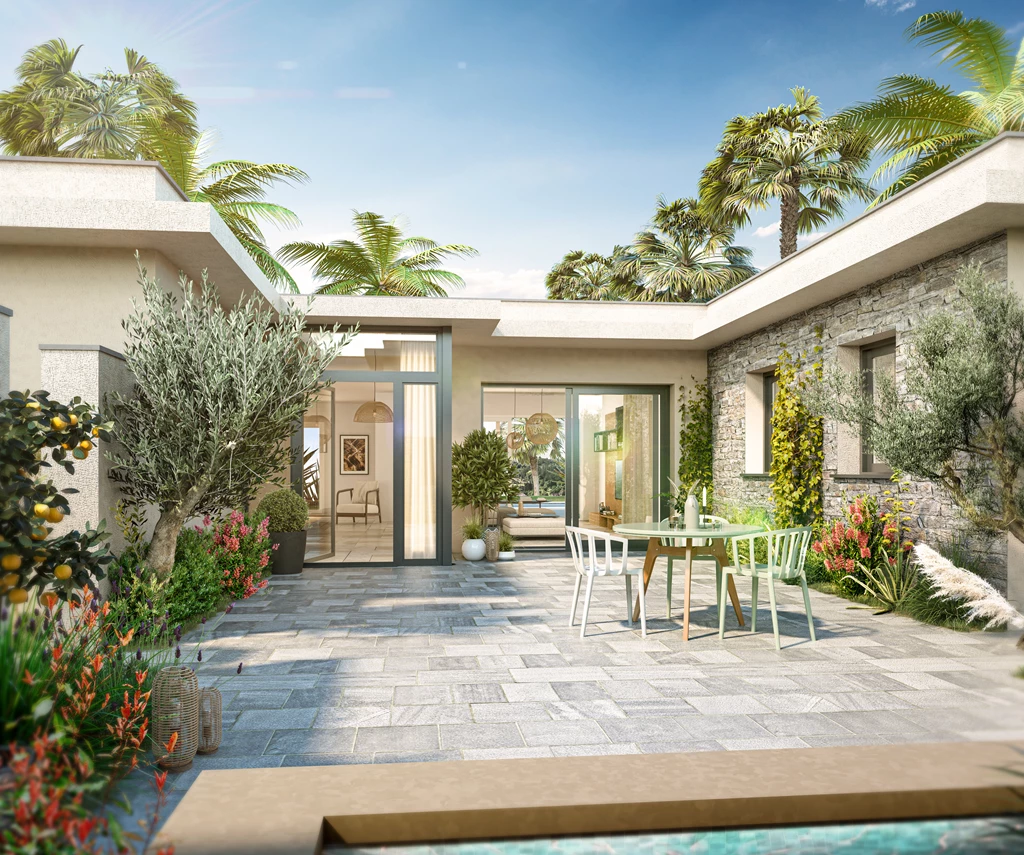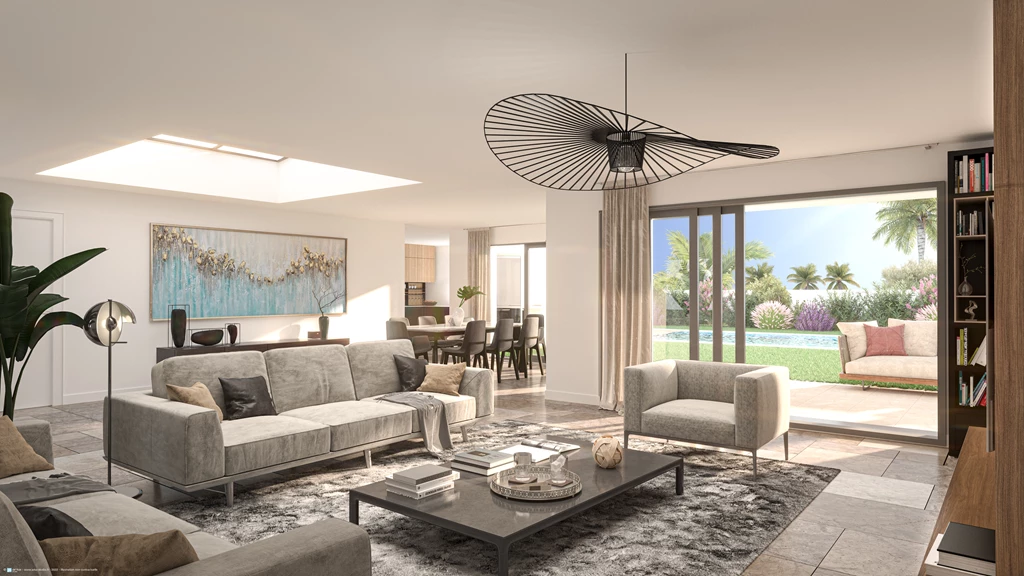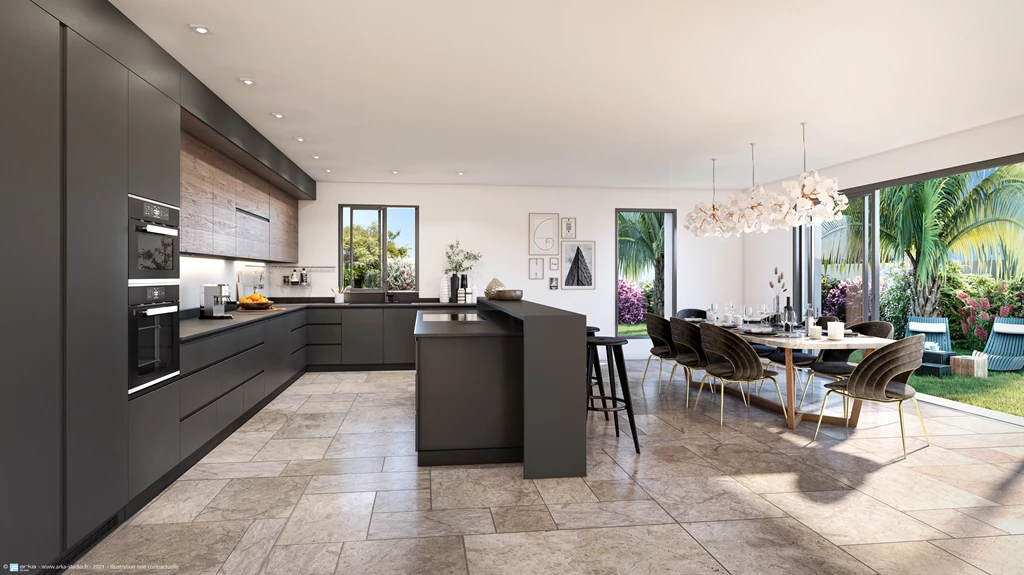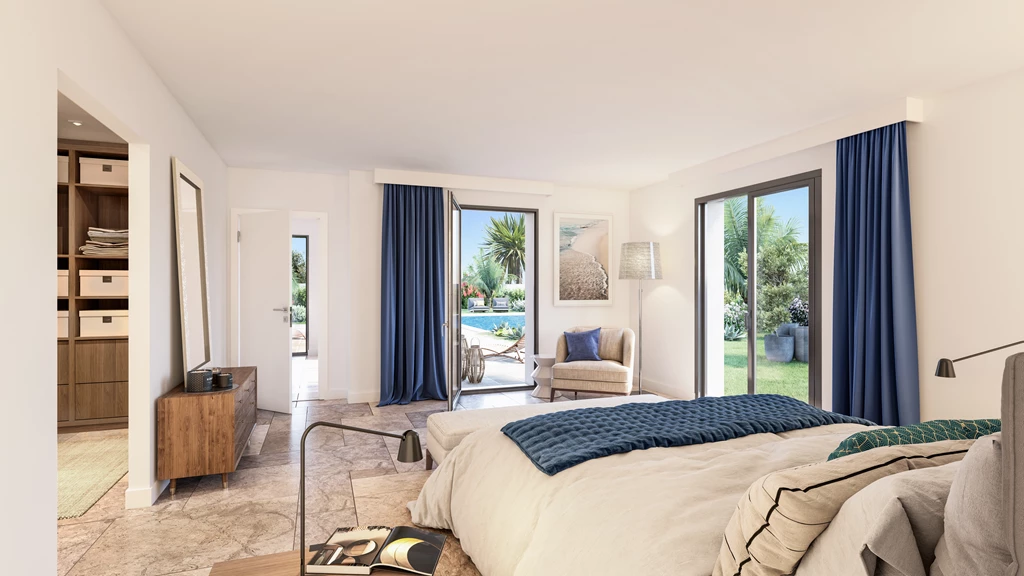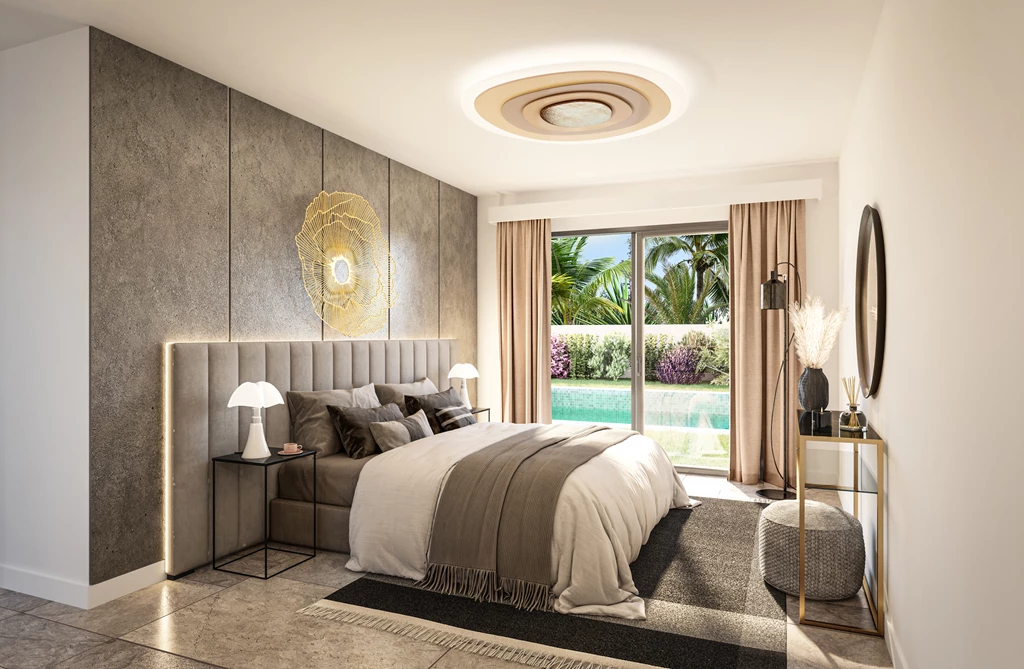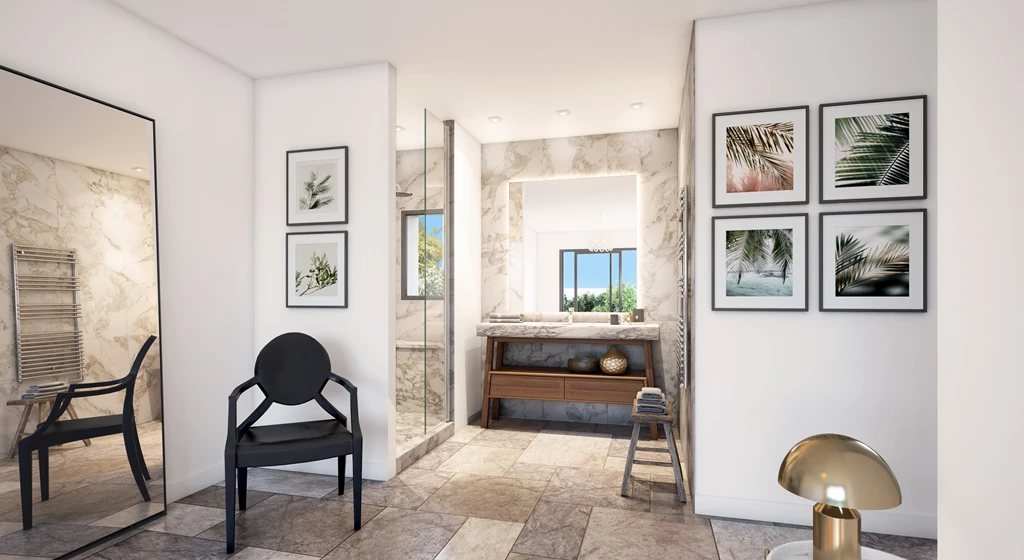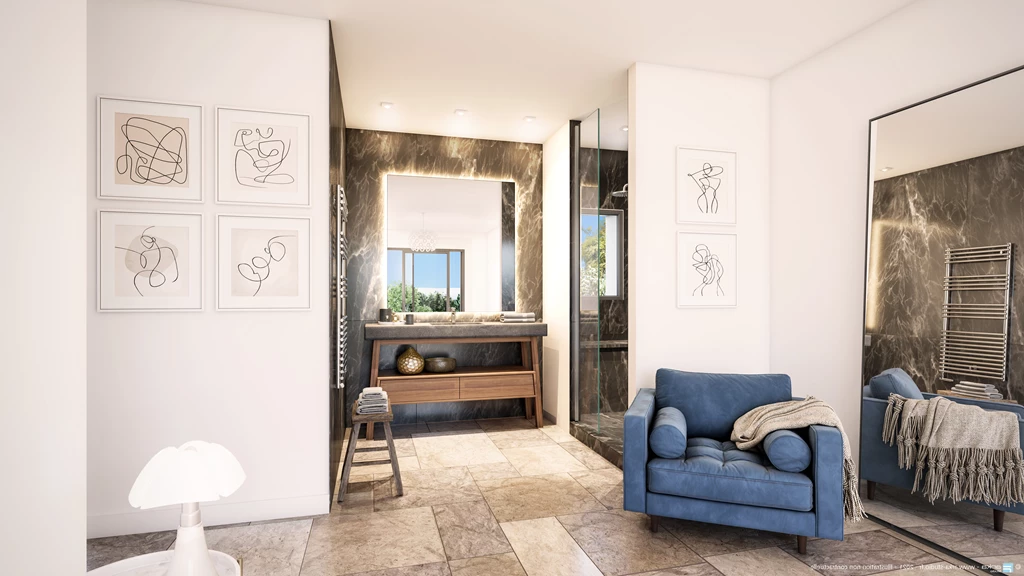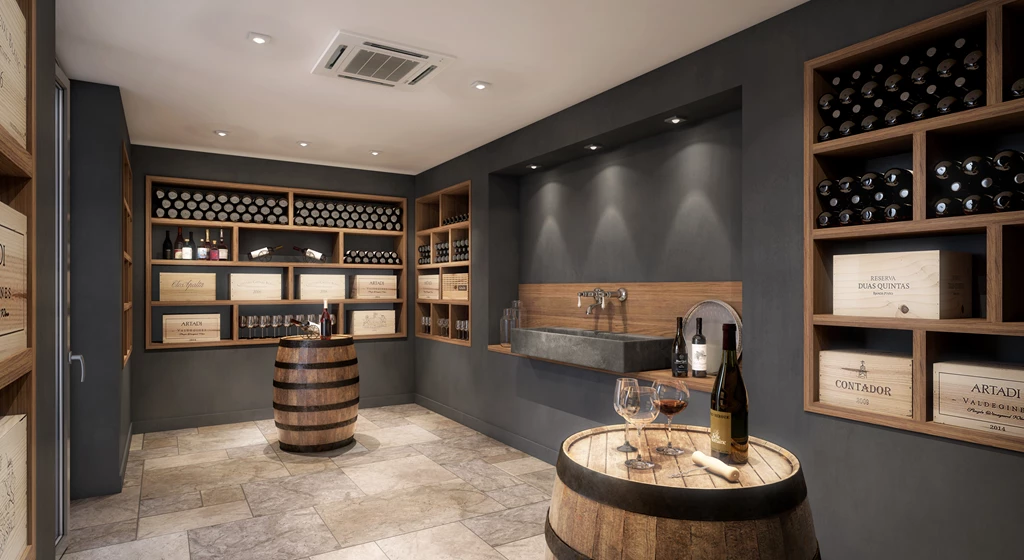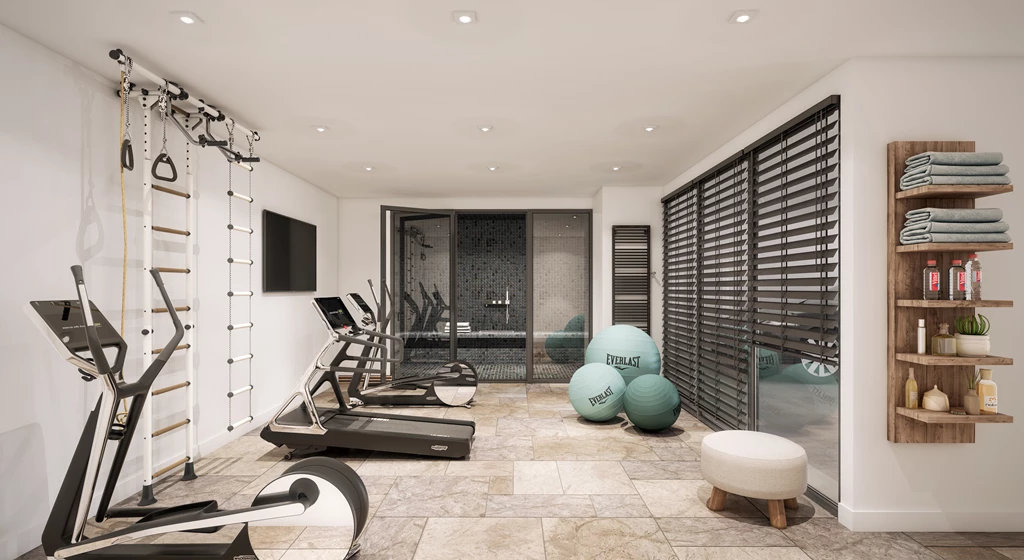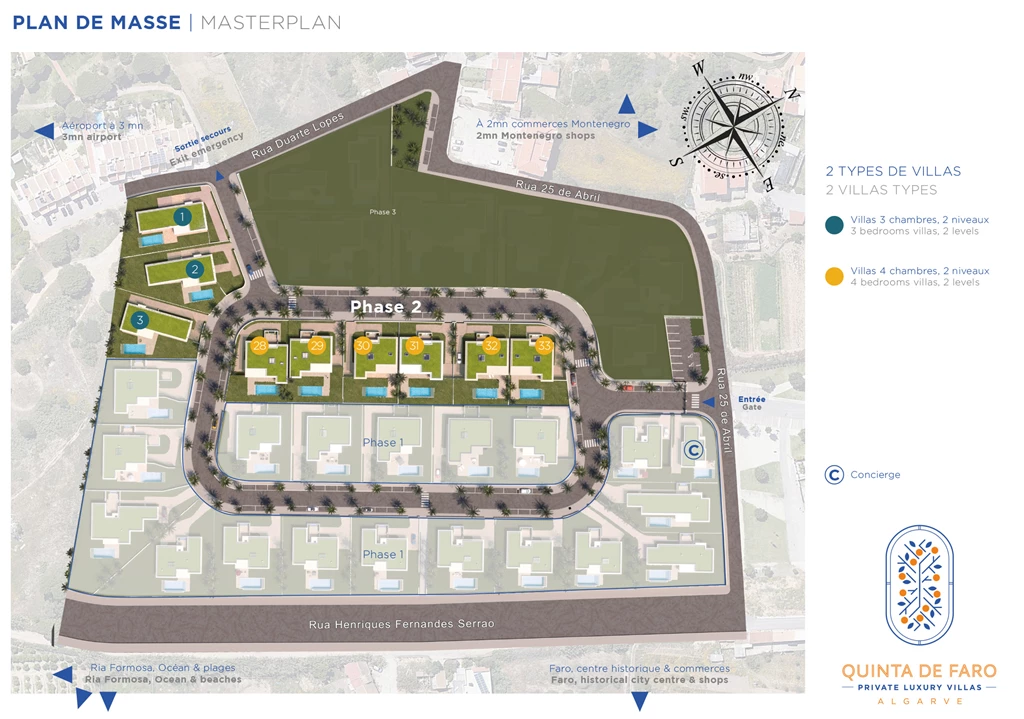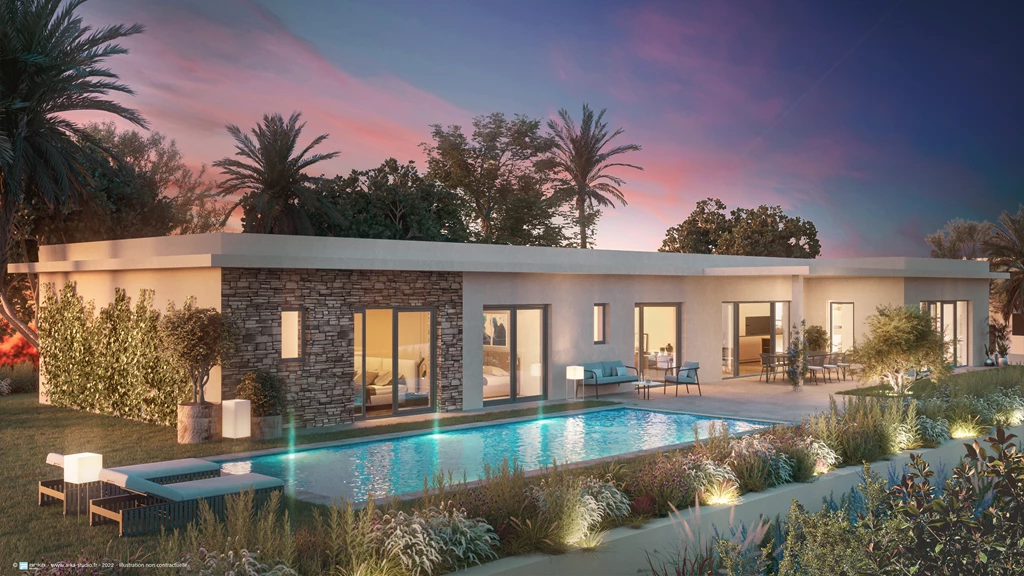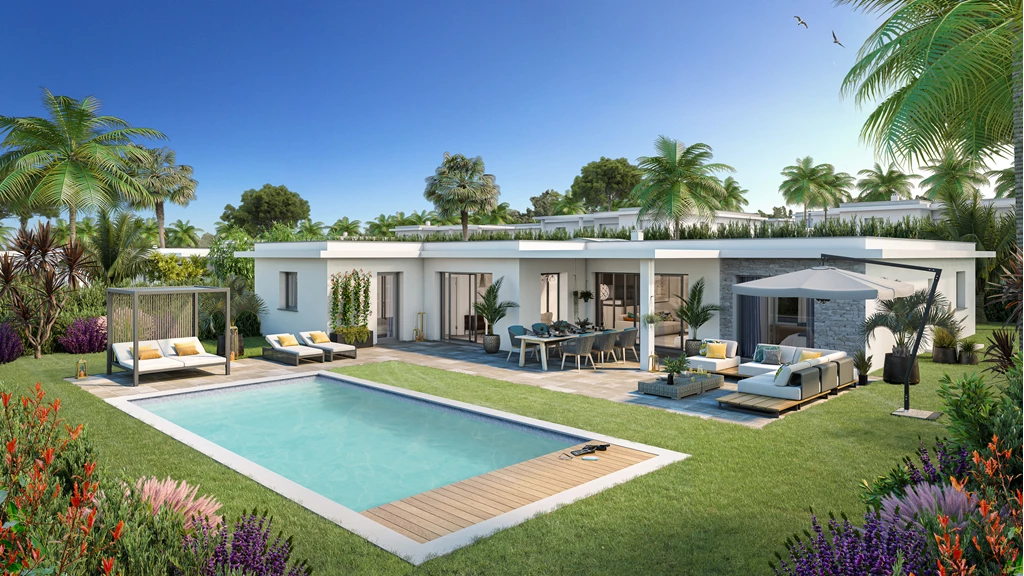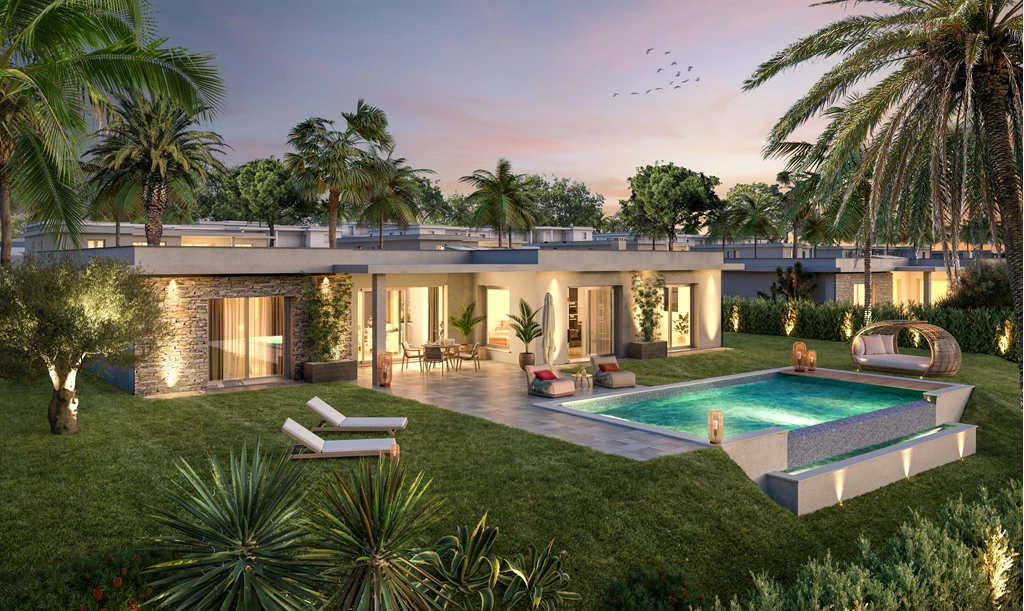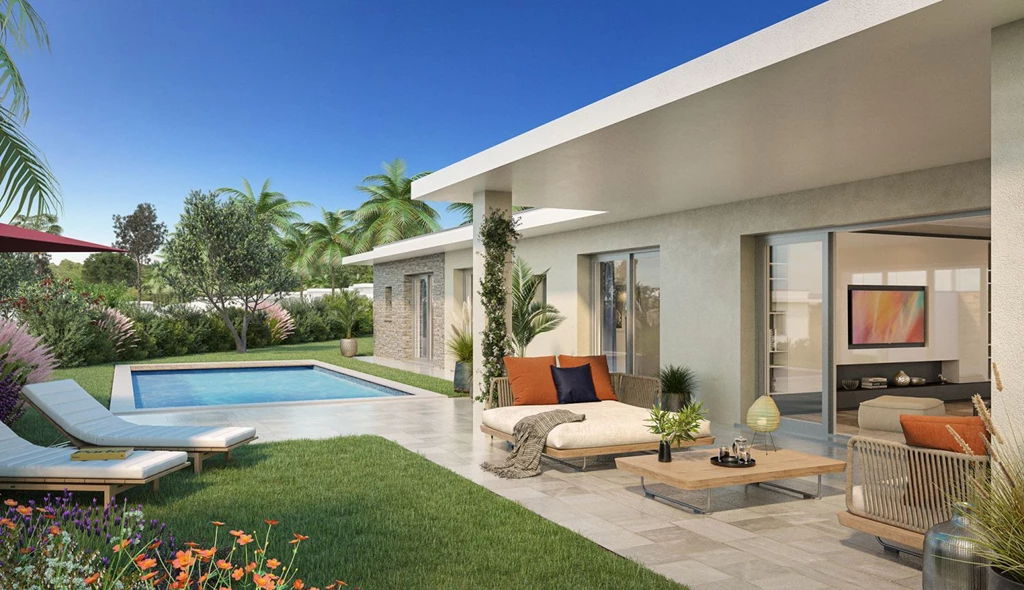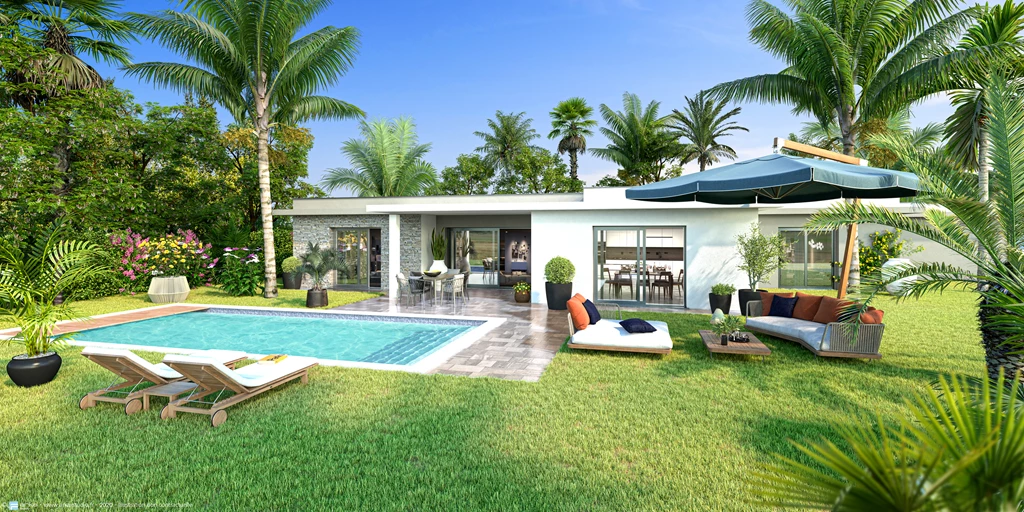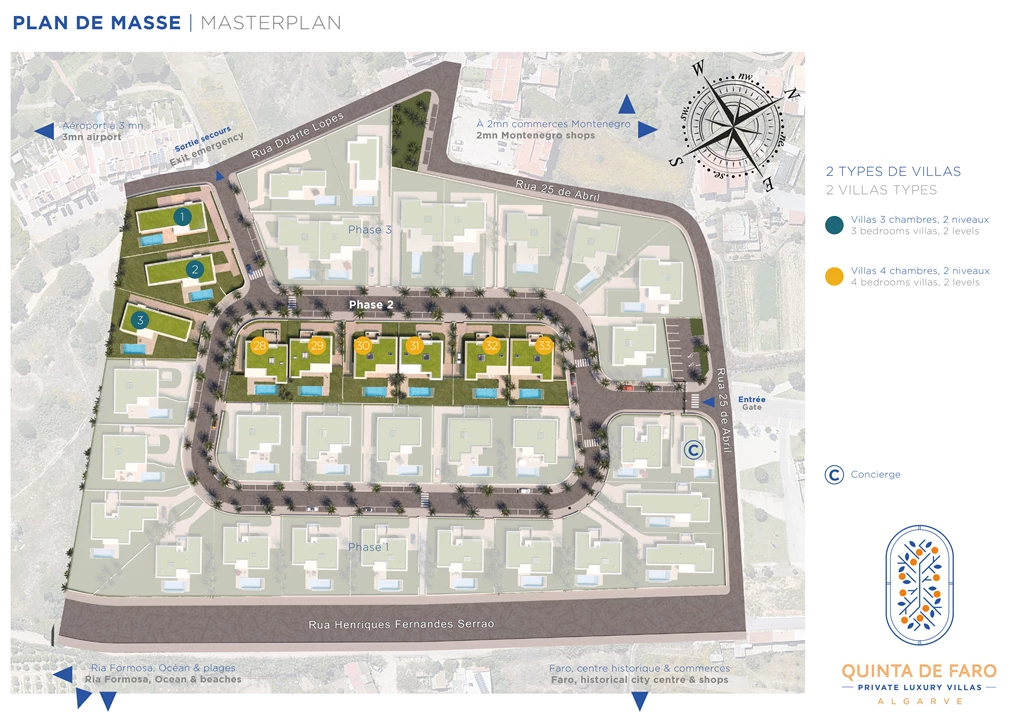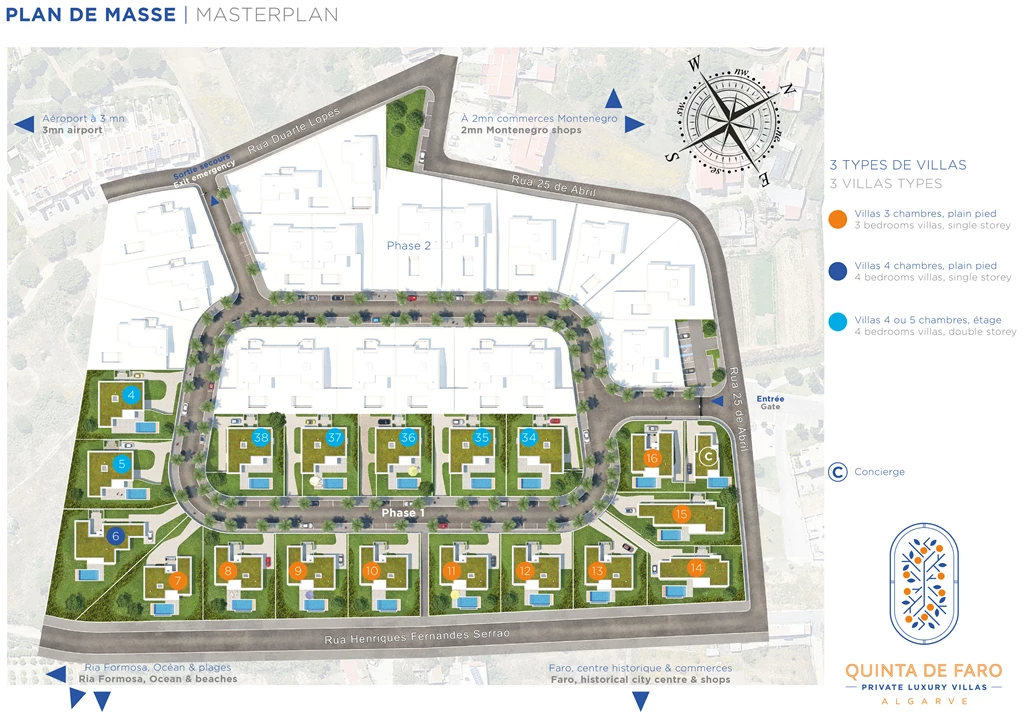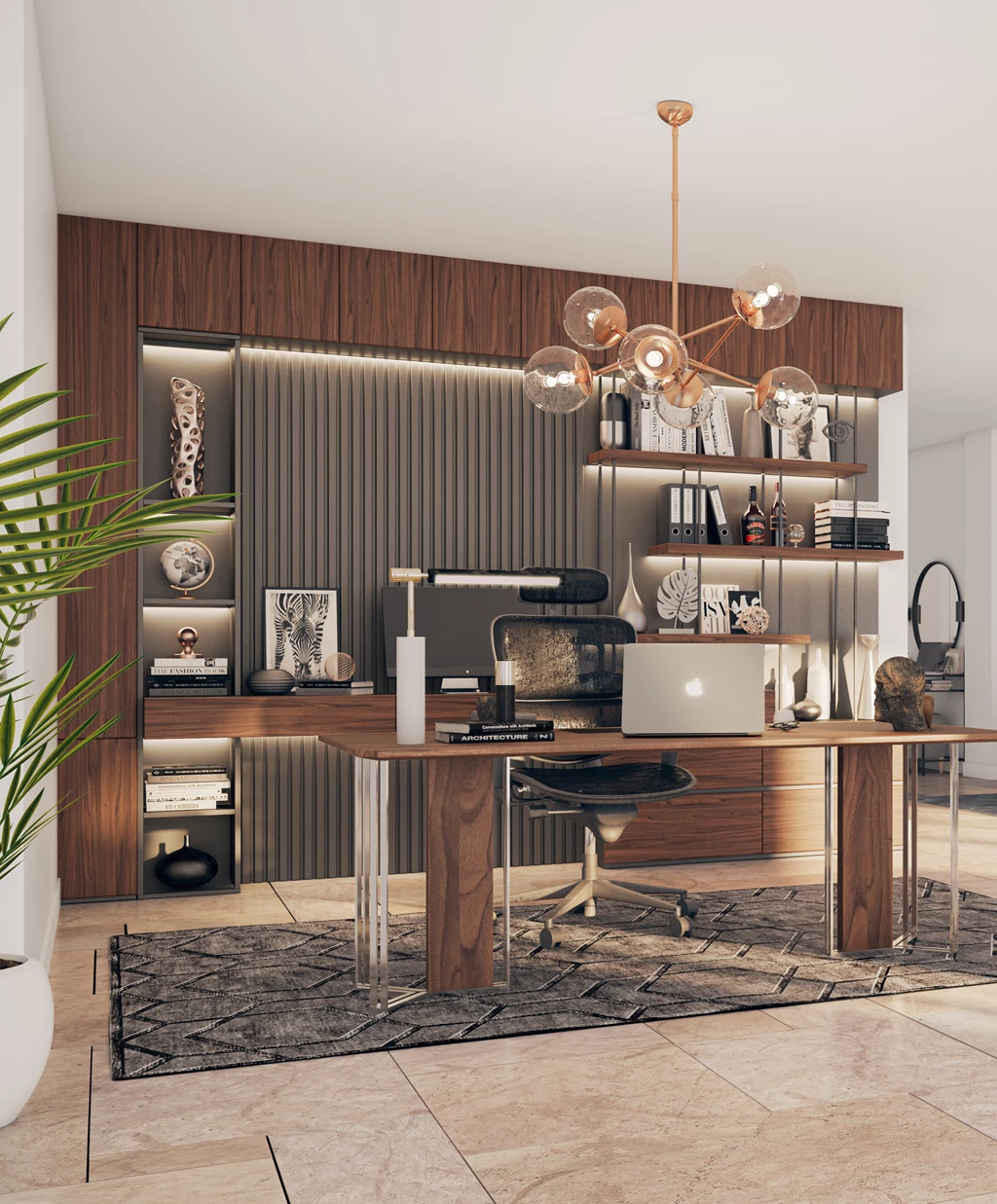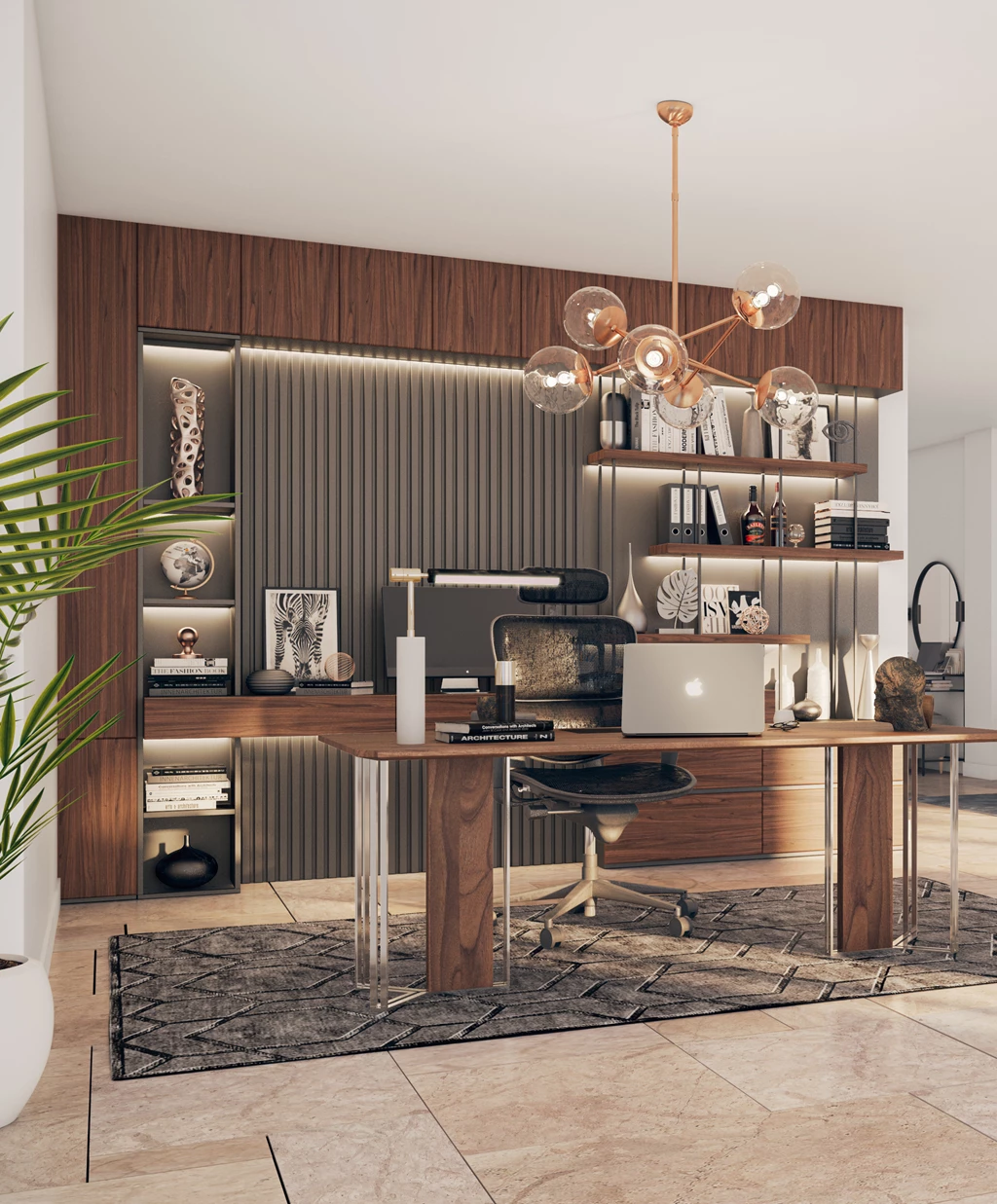 ENQUIRE NOW
By completing this enquiry form you agree to your details being made available to this company.
About Quinta De Faro
The "Quinta de Faro" estate is located in the heart of the iconic city of Faro, capital of Algarve - one of Portugal's most popular destinations. Overlooking the Ria Formosa lagoon, within an enclosed and confidential estate of more than 5 hectares, it houses 37 luxury villas, each with private heated swimming pool. These contemporary architectural villas offer spacious interiors ranging from 179m² to 417m² (3, 4 and 5 ensuite bedrooms) and are set amidst lovely Mediterranean gardens (896m² up to 1453m²) that benefit from natural sunlight.
The villas offer The first luxury private villa estate in Faro top-of-the-range services (en-suite bedrooms, equipped kitchen, wine cellar, hammam, gym, etc.) and the finest materials. Exceptional proximity to the centre of Faro and to the beaches. Amazing view in the foreground with the ocean in the background. Quinta de Faro is a haven of peace just a stone's throw from the bustling city centre of Faro, a place to let go and daydream. A co-development signed MJ Développement & Serip Groupe.  
About the properties
3 Bedrooms single-storey
Interior area from 185m² to 201m²
Land from 754m² to 1097m²
Private 49m² heated swimming pool
3 Bedrooms, 2 levels
Interior area from 378m² to 380m²
Land from 903m² to 972m²
Private heated swimming pool
4 Bedrooms, 2 levels
Interior area from 348m² to 349m²
Land from 789m² to 795m²
Private 49m² heated swimming pool
5 Bedrooms, 2 levels
Interior area from 404 m² to 416 m²
Land from 982 m² to 1084 m²
Private 49m² heated swimming pool
Location
FARO, A CITY FULL OF ENCHANTMENT
Faro, the capital of Algarve, has everything you could wish for, from its vibrant colours and peaceful atmosphere to the countless beauties it conceals. Faro has a lot to offer and you quickly get to love it! Its historic city centre, shaped by colourful and flowery alleys, is filled with traditional restaurants, shops and bars with live music. Beyond the historic city walls, the modern city also bustles with year-round entertainment. The atmosphere is really authentic. You soon get used to the picturesque setting and blend in. Faro is an unspoilt and cosy town surrounded by the Ria Formosa. This nature park between town and ocean is unique in the world for its biodiversity. The park is a network of saltwater lagoons and untouched islands, ideal refuge for both migrating birds and wildlife. The view is absolutely breath-taking as the sun displays its magical colours over the city.
THE MONTENEGRO DISTRICT
A quiet and residential area: Bordered by the Ria Formosa lagoon, Montenegro is a very popular district for its quietness and its easy access. A popular area for those who enjoy walking. Residents benefit from the nearby shops and amenities. Montenegro is a charming place with a blend of typical and modern surroundings, with residential areas and beautiful, colourful villas. This setting, with its sunrise and sunset colours, invites you to relaxation and well-being.  
This development is an advertisement supplied by GROUP MJ DEVELOPPEMENT and does not constitute property particulars. While aplaceinthesun.com (APITS Ltd.) requests all advertisers to supply correct details, it does not carry out checks on the information supplied and cannot be held responsible for any inaccuracies. Aplaceinthesun.com recommends seeking independent legal advice prior to any overseas property purchase.
A Place in the Sun will send the above details on your behalf to GROUP MJ DEVELOPPEMENT. By submitting this form, you confirm that you agree to our website Terms of Use, Privacy Policy and consent to cookies being stored on your computer.